About the Branding Process
To rebrand a destination, it's imperative to work with community partners and gather information directly from consumers in target markets. To be truly successful, the destination's brand must also resonate with locals who are natural participants in the delivery of the destination's experience. Throughout 2019, the CVB was fortunate to work with a world-renown agency in the travel and tourism space, Miles Partnership, to align the true brand essence of our area with the perceptions and reality of what people know to be Lake Charles/Southwest Louisiana. The Miles team interviewed stakeholders, disseminated surveys, and they worked with Downs & St. Germain Research Firm to perform focus groups in Houston and Dallas to hear directly from consumers. Below, you will find the stakeholder interview video as well as highlights from the focus groups.
Stakeholder Video
Finding the Logo with Focus Groups
Our Voice
SPONTANEOUS: Unplanned and unscripted. Live in the moment. CASUAL: Carefree and loose. FLAVORFUL: Full of local dialect and personality. JOYOUS: Passionate. Savoring each and every detail. FRIENDLY: Eager to share with open arms.

Print Samples
Visuals for the destination will be vibrant and show the diversity. Extending Lake Charles beyond the city itself, the color palette utilizes hues and tones that connect the surrounding area, providing balance and harmony.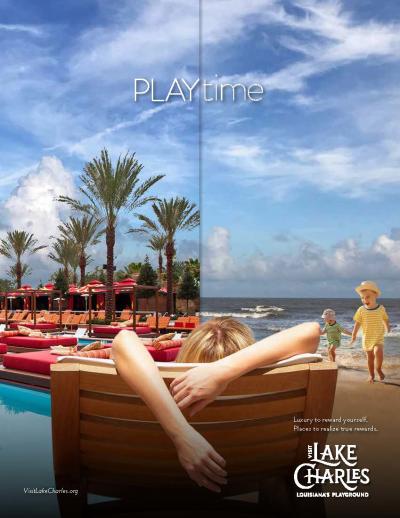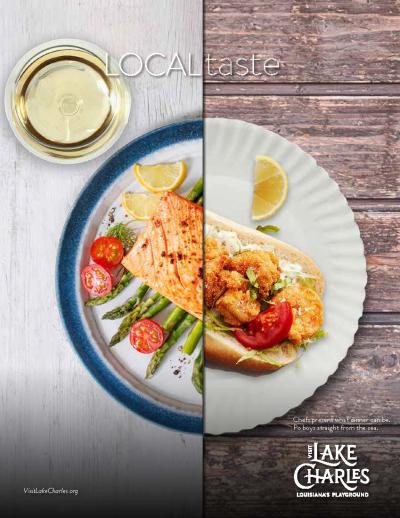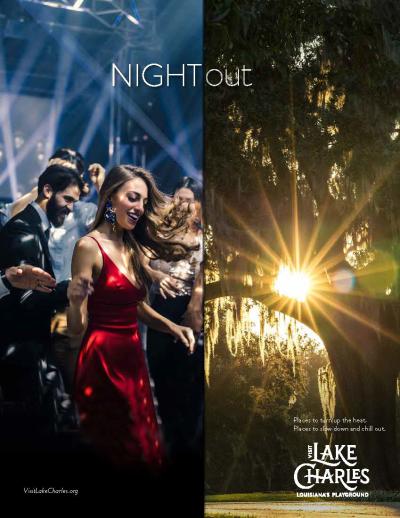 Contact
For question or inquiries about the Visit Lake Charles brand guidelines or asset requests, contact: