My Southwest Louisiana Home
We hope you enjoyed this amazing video! If you are proud to call Southwest Louisiana home or just want to visit, share this video and copy/paste the below text on your social network of choice:
I love Southwest Louisiana and think you'll enjoy seeing this video: http://youtu.be/gXGLq9NAykI #SWLAProud #VisitLakeCharles
 
[Unable to render content]
About "My Southwest Louisiana Home"
By Angie Manning
When the CVB team embarked upon the task of showcasing not just "what" there is to experience in Southwest Louisiana, but really what it "feels" like to experience Southwest Louisiana through video, music also bubbled to the surface of the conversation. This corner of the state is showered with gifts from natural beauty to nature's bounty, and while it thrives with tradition, culture and mouthwatering cuisine, there is a sense of home mixed in with exciting nightlife. How can you capture all of that in a video?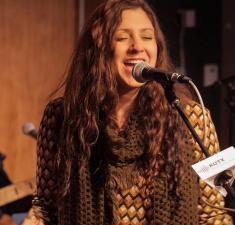 My executive director, Shelley Johnson, and I felt that music was a huge part of the "My Southwest Louisiana Home" video project. How could we just pick an existing song to complement something as personal and intimate as capturing the magic of a place we love so much? We needed something original. Music sets the tone for the visual, and whenever thinking about who could write a song - like that - to evoke the spirit of the area and people, Wendy Colonna came to mind in an instant. Not only is Wendy from Southwest Louisiana, but she is a supremely talented songwriter who also happens to be a storyteller in her compositions.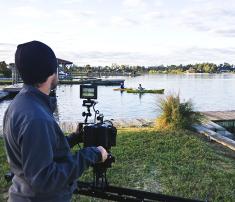 For the video aspect, working with Adam Boozer and his team at Stowaway was completely seamless from concept to completion. Stowaway gets to the heart of the story of a destination, the emotion, smells, feelings, spirit of the people - those things that video cannot literally capture - need to somehow resonate for inspiring travel. Adam is gifted to be able to see what needs to be brought out and how to do it. For the past five years, Adam has partnered with the Charleston, SC, CVB on numerous web and television projects. Currently, Stowaway is in production on a series of projects with Kentucky Tourism in conjunction with Garden & Gun magazine. The CVB in Lake Charles/Southwest Louisiana put together a one week shoot based on Adam's trip to scout the area and learn about our unique culture, and we were also able to partner with Parker Brand Creative. Everything fell into place, and the weather cooperated. Thanks to many volunteers and partners in tourism and local talent, we were able to piece together a fantastic video to showcase the area.

Wendy, who currently resides in Austin, TX, is known for her signature voice of grit-infused-honey, and her songs echo swampy-southern tales of loss, mortality, joy, reclaimed innocence and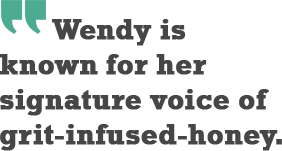 celebration. Whenever filmmaker Adam Boozer of Stowaway, Wendy and I talked for the first time about the project of "My Southwest Louisiana Home," immediately, I could tell that this adventure was meant to be - all being on the same page artistically. Honestly, I didn't really know much about Wendy's recent accolades or anything about her commercial success with Coca-Cola or Starbucks before that conversation. I was going on intuition because I knew her as a person, musician and storyteller. After the first conversation, I think that everyone felt that the project was going to be something from the heart, and the wave of inspiration began for everyone involved.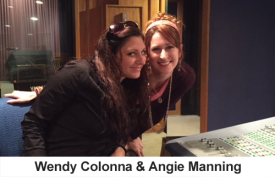 From start to finish, glimmers of lyrics and themes came to mind like ingredients being put into a giant gumbo pot. At the end of the day, the song came together and was absolutely seasoned to perfection by Wendy's ability to make sense of all the ideas. Wendy came home to Lake Charles to record with Matt Moss (bass guitar), Brandon Ledet (accordion), Joel Savoy (fiddle), Sam Broussard (slide guitar) and Doug Gay (drums) - all Louisiana musicians. The song was recorded and mixed by Matt Moss at EMF Productions, located in Lake Charles Music Plaza. The CVB is proud to have its first commissioned song, "My Southwest Louisiana Home," and we are looking forward to sharing it with the world!

Learn more about Wendy: www.wendycolonna.com/about
Learn more about Stowaway: www.wearestowaway.com
Read the lyrics to "My Southwest Louisiana Home"