Kimberly Caldarera- Dixon has been named President of the Southwest Louisiana Lodging Association for 2015-2016 year.  Kimberly is the hotel sales manager for the Isle of Capri in Westlake.  Kimberly sales corporate hotel room blocks, corporate meetings space for training, testing, certifications, lunch & learn events, bus charters and golf packages. She graduated from McNeese with a Bachelor of Science degree in Business.  She is an active member of Westlake Rotary, has been on the Christus St. Patrick's Foundation Board of Directors for 5 years, Board of Directors of Louisiana Society Association of Executives and is a member of The Shannon Cox Counseling Center Advisory Council for Family and Youth.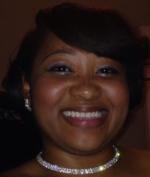 Kenisha Vincent has been named Vice President.  She is the Director of Sales for the Hampton Inn Sulphur/Lake Charles Area with eight years of experience in the hospitality industry.  Kenisha studied Hospitality Administration/Hotel Management at Stephen F Austin. Started out as an Operations Manager Intern and moved to Sales with Hilton. Kenisha is originally from San Antonio, Tx.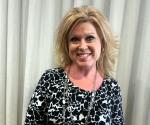 Melissa Nash, the organization's new Secretary, is the Director of Sales for the Holiday Inn Lake Charles and Sulphur LA.  Melissa has 10 years of experience in the hospitality industry and is from Baton Rouge, La.
The purpose of The Southwest LA Lodging Association is to further the advancement of the hotel/motel, bed and breakfast and campground industries and shall operate exclusively for the purpose and object of assisting and encouraging the prosperity of the Lake Charles SWLA membership through a broad and intense promotion of the tourist industry, by providing educational, economic, political, and ethical business information, and to this end, to bring together, and coordinate the efforts of all the forces of the business, industry and political subdivision.