Have a bit of a sweet tooth? Here's a list of the best places to find the sweetest treats, here in Lake Charles/Southwest Louisiana.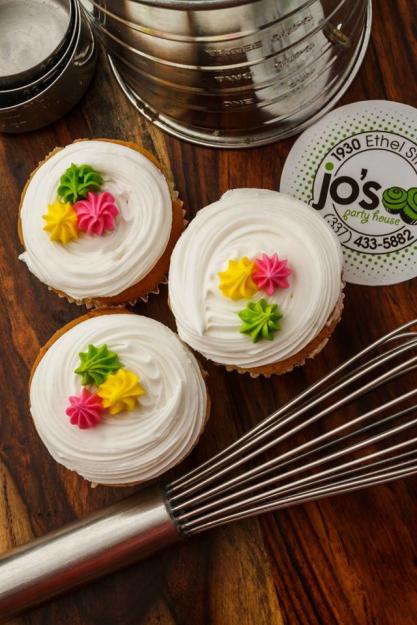 This locally owned bakery has been around since 1968 and is nothing short of its name. Jo's specializes in colorful, custom cakes and desserts for any occasion; from cupcakes, rice crispy treats and cookies galore, brownies, macaroons and so much more! They've even got a deli menu. It's a one-stop-shop for all the sweetest treats you could possibly need.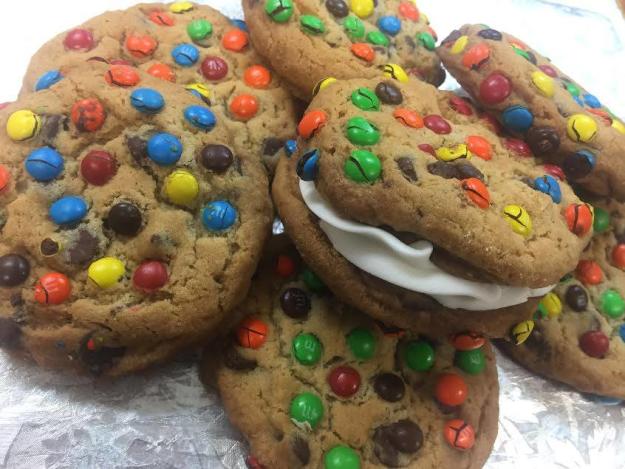 Cypi's specializes in gourmet cakes for all occasions. Whether it's festive party cakes and cupcakes or elaborate wedding and groom cakes, Cypi's Cake Box has all the sweet deals you're looking for. Stop by to plan a sugary creation for your next event. 
3. SweetChic Bakery Boutique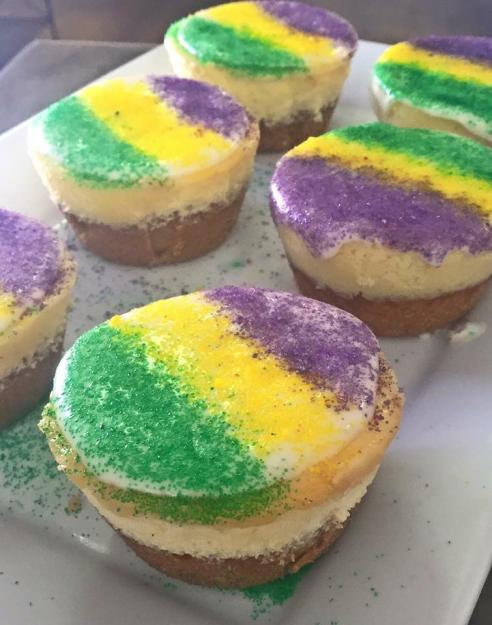 This little bakery is full of flavor. SweetChic serves all the best desserts, from cake pops to the most extravagant cupcakes and themed cakes for any event. Don't forget to try their Nutella recipes and king cake cheesecake (It's very popular!!) 
4. Plaid Pig Cafe
You'll find plenty of sweet treats at downtown's newest cafe. Cookies, brownies and the chocolate covered strawberries are a must! 
5. A Piece of Cake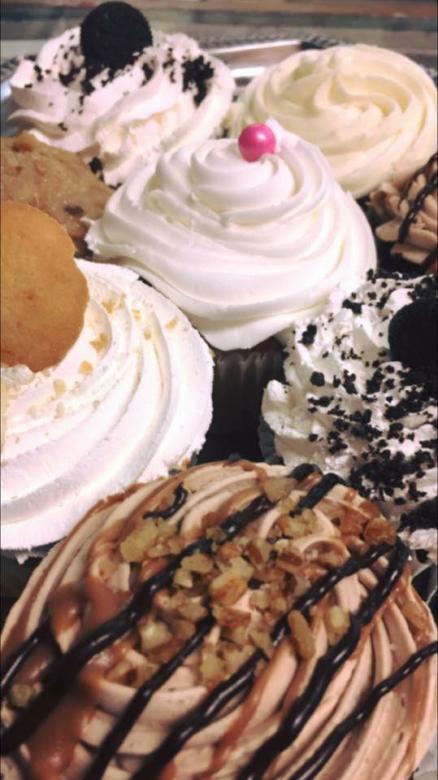 Here's where you'll find a wide selection of custom sweet delights. Special occasion cakes, pies, cookies and cupcakes ideal for any gathering. Order from A Piece of Cake bakery for major holiday parties or simply savor some sweet treats after a long day. Sweet Tooth Tip: Buy an icing shot!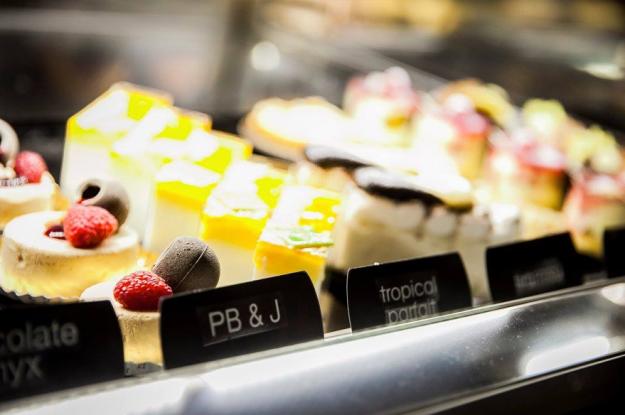 Perfect to satisfy those late-night cravings. Modern Pantry is L'Auberge Casino Resort's dessert pantry, offering the best breakfast pastries, gelato, and delicious desserts. 
Give the slots a rest and treat yourself to something sweet. This charming little boutique style shop has all things chocolate. Gourmet chocolates, handmade confections, novelty candy, gelato and much more.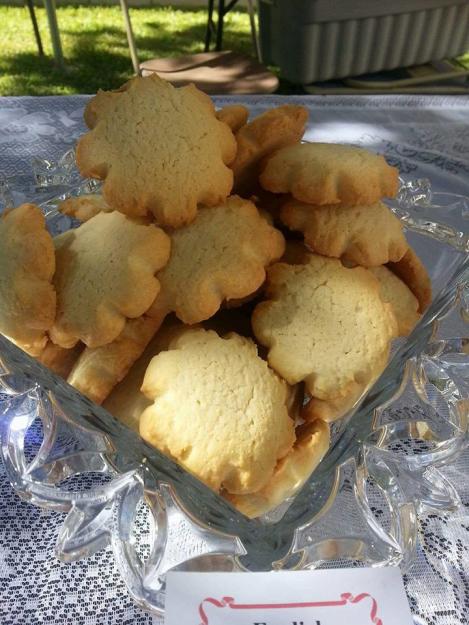 Two words. Tea cakes.  Sweets & Treats has some great cookies y'all - triple chocolate chip, lemon chess, but they are famous for their English tea cakes. Golden brown, slightly chewy exterior and a moist, crumbly interior = perfections. Don't forget about their candies - chocolate mint patties, white chocolate almond candies and toffee bars. As soon as you walk in the door, the amazing smells of confections will have you hooked. You'll need to buy one of everything!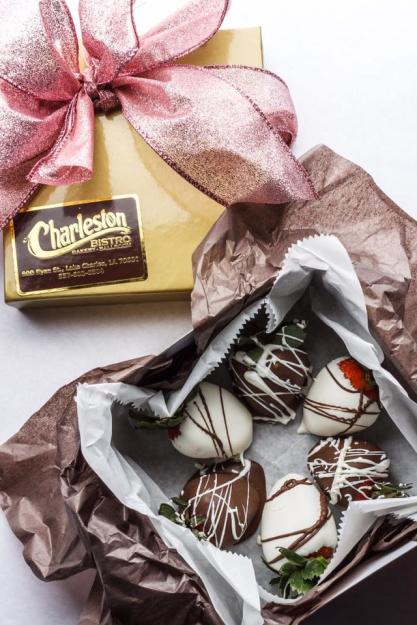 Lemon bars, cake balls, and melt-in-your-mouth chocolate-covered strawberries - all found freshly made at Charleston's Bistro. And as the cooler weather approaches, make sure you stop in for a super chocolate hot cocoa topped with whipped cream and chocolate drizzle. Mmmm... perfection. And opening very soon next door - La Boisson Sucrée Dessert and Wine Bar for those looking for a more sophisticated way to enjoy their desserts.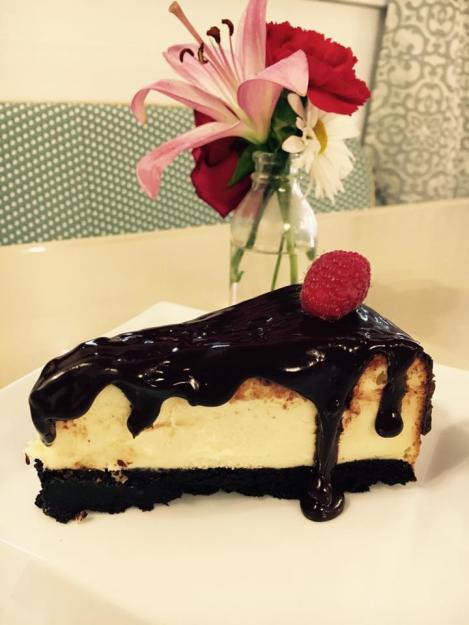 Sure The Bekery is an adorable breakfast/lunch spot but don't miss out on their sweet treats! Their recent expansion has made room for more gelato flavors, cakes, and creamy cheesecakes! Pair that with their chocolate croissants, out of this WORLD cinnamon rolls, and cookie selection and you're in a sugar coated heaven.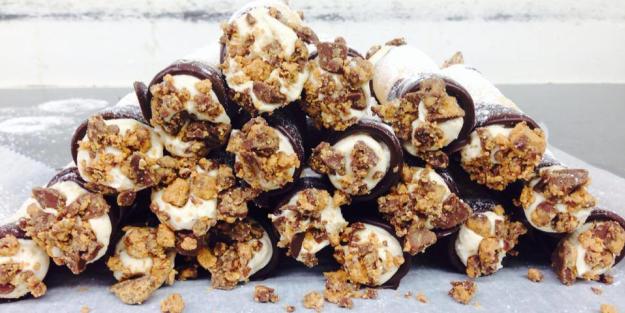 It's the best little Italian bakery in Lake Charles! Pronia's makes it all - cakes, cupcakes, fig and Linzer cookies, fruit cobblers,  chocolate-covered berries, and spectacular layered cakes for parties and weddings. Did we mention cannoli? You'll drool over their handmade cannolis. They usually have plenty in stock, but to guarantee you get as many as you want (I want 3 dozen) I'd recommend calling ahead. And make sure to try the Rum Chata cakes and cupcakes. 
Now that is one sweet list! How do you satisfy your sweet cravings? What other dessert shops should we highlight? For a full list of dessert spots, visit bit.ly/LakeCharlesBakeries.