There's so much going on in Southwest Louisiana, I feel like I need to take off the entire month to go out and enjoy it! Here is a snippet of some of the great festivals, performances and events scheduled for May. To make sure you don't miss out on any of it, be sure to check out our Calendar of Events and download our Free Events App.
*Date Order 
1. Louisiana Pirate Festival | May 3 – 13 | FREE Gate Admission Kicking off the month with 2 weeks of pirate-y fun! Don't miss the Pirate's Landing and Pirate Street Parade Extravaganza! This year's festival features an inaugural Pirate Costume Ball as well as old favorites – arm wrestling, bed and bathtub races, pirogue building and barbecue cooking contests. You'll love the band line up too! Local favorites like The Flamethrowers, Sean Ardoin and Rusty Metoyer will take the stage alongside country music star Dylan Scott and fiddler Amanda Shaw.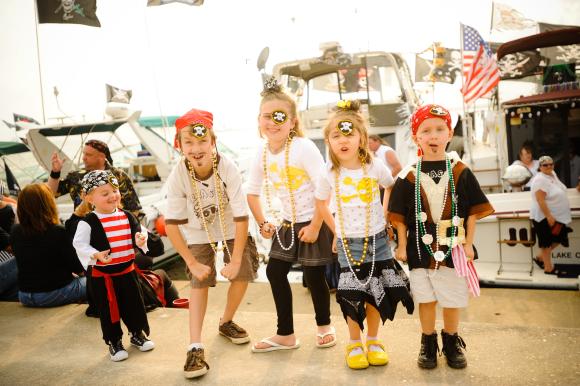 2. Groovin at the Grove with Nik-L Beer | May 3 | FREE Bring your picnic blankets, lawn chairs, and DANCING SHOES to Walnut Grove's Great Lawn for an open-air concert featuring Nik-L Beer. Don't worry about dinner – food trucks and restaurant vendors will be on site dishing out some of Southwest Louisiana's best flavors.
 
3. Louisiana Choral Foundation Spring Concert | May 4 – 6 The Spring Concert, Songs of Hope and Peace, will feature Five American Folk-Hymns arranged by Mack Wilberg, Beatitudes by Patrick Hawes and The Musical World of Walt Disney arranged by Mac Huff.
 
4. Seussical Jr. | May 4- 6 Who doesn't love a Dr. Seuss story? Gather the whole family and be transported from Jungle of Nool to the Circus McGurkus, as the Cat in the Hat narrates the story of Horton the Elephant, who discovers a speck of dust containing tiny people called the Whos. With five performances over the weekend, there is no excuse to miss this show!
 
5. Derby for Dollars | May 5 Yay or neigh, should you go to Derby for Dollars? The answer is YAY! Enjoy an afternoon of delicious food from Lake Area's finest restaurants, cocktails - including a proper mint julep, televised Kentucky Derby action, equestrian jumping exhibition, and contests for the best hat and best derby duds. Proceeds from Derby for Dollars will benefit the children participating in programs at the Shannon Cox Counseling Center, a division of Family & Youth.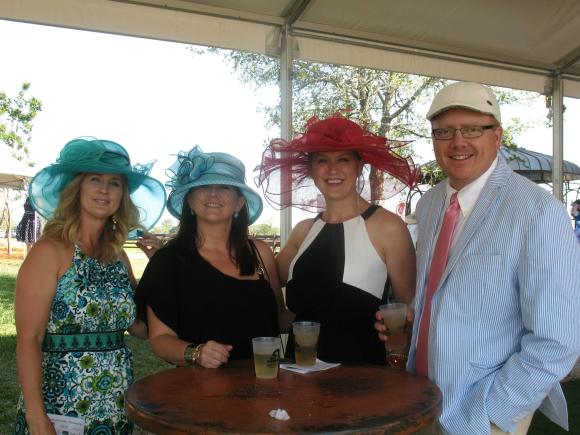 6. Allstate Sugar Bowl/LHSAA Baseball State Tournament | May 9-12 Cheer on student-athletes from across the state as they all compete for the state baseball title! Buy your tickets in advance at www.lhsaa.org.
 
7. Gator Grand Prix Go-Kart Races | May 12 Drivers...Start Your Engines! The Gator Grand Prix returns to the Lake Charles Civic Center for its fourth annual need for speed! With four racing divisions to watch and a chance for the kiddos to drive the track during intermission, this is a great family event.  Part of the Louisiana Pirate Festival and Sesquicentennial of Lake Charles, this event raises funds for local veterans.
 
8. Bottoms Up Yoga + Beer | May 12 Yoga AND beer? Count us in. The class is open to everyone – yoga beginners and non-drinkers alike. Stick around after class for food and fun at the beer garden.
 
9. The Jungle Book | May 11- 13 Get your safari gear and head over to Central School to watch the story of Mowgli come alive on stage! On his journey, Mowgli learns that the jungle is both adventurous and dangerous! The kids are going to love this!
 
10. American Craft Beer Week at Crying Eagle Brewing | May 16 – 19 American Craft Beer week celebrates independent craft brewers. Aren't we lucky to have one in our own backyard? Make your way to Crying Eagle Brewing's taproom for a week beer specials and growler fill and merch discounts.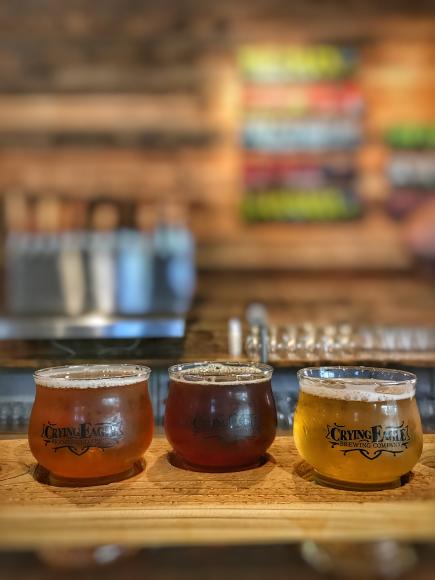 11. Starks Mayhaw Festival | May 17 – 19 | FREE Get your fill of biscuits, home-churned butter and of course mayhaw jelly! The Starks Mayhaw Festival is the sweetest with carnival rides, arts & crafts, live music, delicious Southern food and enough berries and jelly for the whole family.
 
12. Movies in the Square | May 19 | FREE You'd be more than "un poco loco" to miss this free movie night at Heritage Square in Sulphur. Hear the heartwarming tale of Miguel, an aspiring musician, enters the Land of the Dead to find his great-great-grandfather, a legendary singer. Disney storytelling and magic at its best.
 
13. Downtown at Sundown Series: The Tugboats + Rusty Metoyer & Zydeco Krush | May 18 & May 25 | FREE  It's the "can't miss" downtown event of the month! Downtown at Sundown's "street -fair" format fills Ryan Street with music lovers, local art, food trucks and dancing feet. There are two concerts to enjoy in May, The Tugboats on May 18 and Rusty Metoyer & Zydeco Krush on May 25. And mark your calendars – there are two more concerts in June! Beverage sales during Downtown at Sundown will benefit the Literacy Council of Southwest Louisiana.
 
14. Lake Charles Civic Ballet Spring Performance | May 20 | FREE The Lady Leah Lafargue School of the Dance in ballet, tap, and jazz. Dancers of Lake Charles Civic Ballet will perform select works from an extensive repertoire. A memorable event recognized by art patrons which spotlights the professional training of our area's future artists.
 
15. Louisiana Junior High/High School Rodeo Finals | May 24 – June 2 Grab your boots and cowboy hats and make way to Burton Complex for two weekends of rodeo fun.  The Junior High Finals will take place May 24th - 27th, and the High School Finals will take place May 28th - June 2nd.
 
16. Lake Charles Dance Academy Annual Recital | May 27 Watch even the tiniest of dancers from the Lake Charles Dance Academy perform their annual recital at Rosa Hart Theatre. Dance styles include classical ballet, tap, jazz, contemporary and hip-hop.
 
17. Live Music at the Gator Lounge- Delta Downs | FREE Fridays and Saturdays starting at 9 PM Great music playing each weekend night at Delta Down's Gator Lounge. May's performances include Midnight Release, Louisiana Express, Boomerang, and The Fruge Family. Make sure you catch a horse race too!

18. Jack Gets Back to Its Roots - L'Auberge Casino Resort | Friday & Saturdays Enjoy live music and DJs every weekend at this one of kind bar and grill. May artist include DJ R!llo, Let It Rock, Junior Gordon, and the Joey Thomas Band.
 
19. Live Music at the Golden Nugget | Fridays and Saturdays Bringing some of the hottest bands and artists to Lake Charles, you won't be sorry buying a ticket to one of these acts. Rock your weekends with Hank Williams, Jr., Frankie Valli and the Four Seasons, The Charlie Daniels Band, Air Supply, or The O'Jays!
20. Weekend Concerts at The Lone Wolf – Isle of Capri | FREE Friday and Saturdays starting at 8 PM Get ready to twist and howl at the hottest spot in town. This month's featured artists include Paper Chase, Electric 5 and Jackpot.
There are loads of fantastic art exhibits on display too. And remember to be sure to check out our Calendar of Events and download our Free Events App.