***UPDATED 8/4/2017***
Delicious crab dishes, Louisiana-made brews, local art and music – one of the "must-experience" events every August in Southwest Louisiana is Arts & Crabs Fest. People love to celebrate Louisiana's authentic passion for music, art and of course, "secret recipes," and those are reasons enough that Arts & Crabs Fest sells out every year. Being involved in the arts in Southwest Louisiana, I have served crab dishes or volunteered to help the Arts Council of Southwest Louisiana with the event for many years, and it's a multi-sensory event that connects people, and there is a spirit of community throughout Arts & Crabs Fest.
Stemming from the Creole Nature Trail, the idea of Arts & Crabs Fest was to connect the culture with the land, bringing them together with one fantastic event! This year, Arts & Crabs Fest will take place Saturday, Aug. 19 from 5-8 p.m. at Burton Coliseum, and it was named as a "Top 20 Event in the Southeast" by the Southeast Tourism Society – meaning – it's super cool! The spotlight shines on local chefs who cook up unique crab dishes paired with Lake Charles-made brew Crying Eagle Brewing Co., and people get to dance to Louisiana grown musicians.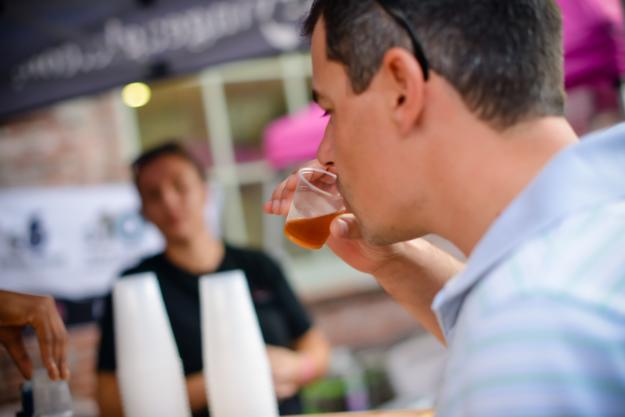 The participating chefs always bring out their best, creative crab recipes, and the attendees get to vote for their tastiest favorite. Check out this year's awesome menu! Taste 'em all and vote for your favorite. At the end of the evening, the "Best Crab Dish" winner will be crowned. 
Participating chefs will include but are not limited to:

            1. The Bekery – Crab Quiche
            2. Blue Dog Café – Corn & Crab Bisque
            3. Dat Truck Elevated Food Truck – Crabmeat Ravioli Ravigote
            4. Hi-Licious Street Kitchen – Pork & Crab Soup Dumpling Mini-Bun
            5. Kiss the Cook Catering – "Petit Doigts" (Sauteed Crab Fingers)
            6. Luna Bar & Grill – Galactic Crab Dip
            7. On-Go-Mex – Caribbean Crab Tostada
            8. Paul's Rib Shack – Surf & Turf Smoked Crab Mac-N-Cheese
            9. PJ's Coffee – Crab & Tasso Cheesecake
            10. Rikenjak's – Crab Oscar Styled Donut
            11. Roly Poly – Shrimp & Corn Bisque
            12. The Velvet Pig – Crab, Spinach & Mushroom Stuffed Pastry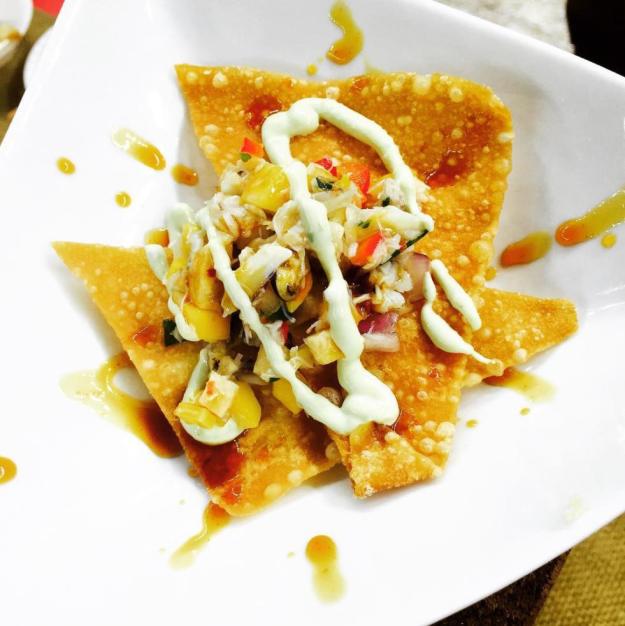 Live local music will feature Newly-formed Cajun music trio Nee de Traditionne ("Born from Tradition"), and these young musicians are keeping Louisiana heritage music alive and well.
The Art Market will showcase a wide variety of Southwest Louisiana and Lake Charles art, crafted goods and live art performances.
Event tickets are on sale at artsandcrabsfest2017.eventbrite.com, and since the event sells out every year, you really need to pick them up as soon as possible. Early bird tickets are available for $30. This price will raise to $40 soon. You have to be 21 years old or older to attend.
Special Note from the Arts Council of Southwest Louisiana:
Arts & Crabs Fest is sponsored by the Arts Council of SWLA, Lake Charles/SWLA Convention & Visitors Bureau, Deep South Productions, Burton Complex, Big Easy Foods, Crying Eagle Brewing, Automotive Alignment & Brake Service, Coca-Cola, CSE Credit Union, Dr. Uzma Porche, First Federal Bank of Louisiana, IBERIABANK, Image 360, Knight Media Printing, KPLC, L'Auberge Lake Charles, LA Radio Communications, Louisiana Lottery, Parker Brand Creative Services, and the Louisiana Division of the Arts.
Funds raised at Arts & Crabs Fest are reinvested back into the SWLA community through the Arts Council's varied services and events. Visit our Facebook page or call (337) 439-2787 for more information. See you there!