The 42nd Annual Palm Sunday Tour of Homes will feature homes throughout historic Lake Charles with gracious homeowners sharing their gardens and home interiors on Palm Sunday, April 9. If you've never been, this is your year to attend!
1. The theme of this year's tour is "Future and Past." The tour will showcase vintage properties as well as new construction that will be the future of preservation. Properties are located in the Historic Charpentier District in Lake Charles. This year's choices have been crafted especially for the 150th Anniversary of Lake Charles.
2. There will be six properties on tour, all of them in the northwest corner of the Charpentier National Register Historic District. These homes are spectacular. You don't have to be an architectural fanatic or history buff to enjoy this. I can't give away the whole day – but here's a little tease. Look how charming!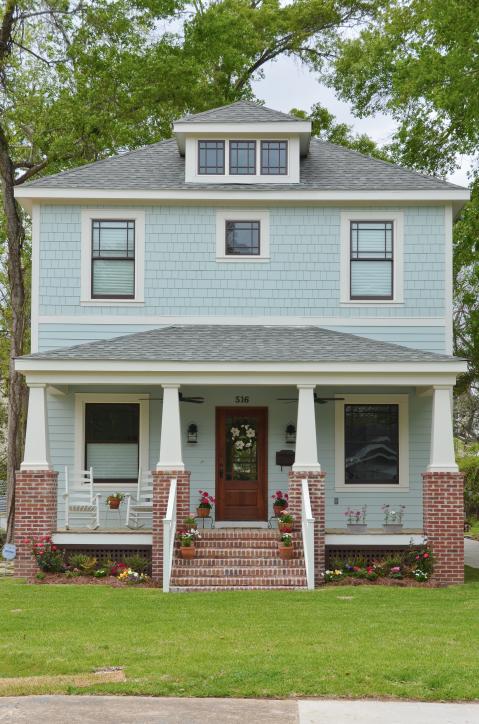 516 Hodges Street, Lake Charles 
3. It's a real treat! The Palm Sunday Tour of Homes offers a rare opportunity to enter some of Lake Charles' finest private homes and admire the historical significance important to our area. Not to mention, all of the lovely furnishings and hard work put in by the families to preserve these homes.  
4. In addition to home tours, you can also enjoy an exclusive Tour of Homes Tea Room set up at Pujo St. Café. Enjoy a taste of history, as Pujo St. Café chefs serve a medley of historic menu items and recipes from Lake Charles' past including Butter Pecan crumpets, Petite Cinnamon Rolls (recipe from the Majestic Hotel*), and a trio of finger sandwiches. No Sunday meal would be complete without a few cocktails. Indulge in a glass of J.B. Watkins** Lemonade, a take on a Long Island lemonade or a Battle Row Bloody Mary.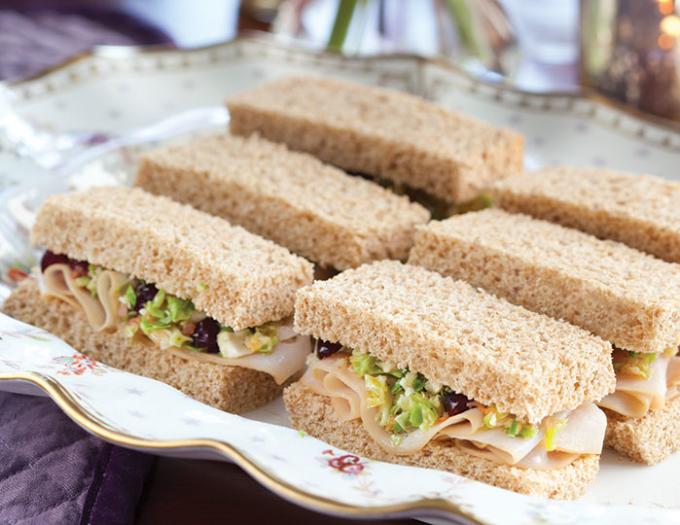 5. And one for all your budget minded folks, this event is an easy and affordable afternoon. Tickets are $10 per person and the tour runs from 1-5 p.m. Even the tea room menu is reasonable. Prices run from $2 to $6. Purchase your tour tickets online at www.calcasieupreservation.org or at the Episcopal Church of the Good Shepherd, 715 Kirkman St. on the day of the event.
I know you'll enjoy this event. While you're out and about make sure to snap a picture or two and tag #VisitLakeCharles so we can follow your adventures. Happy Touring!
To learn more about the Calcasieu Historical Preservation Society, visit www.calcasieupreservation.org.
For more tours of the Historic Charpentier District, download our Historic Tour app.
*In the late 1880s, Jabez Bunting Watkins (J B Watkins), a banker, lawyer and land developer, launched a campaign to bring people of the highest caliber to Southwest Louisiana, to a place he described as a paradise. He founded many businesses in Lake Charles, including a bank, sugar mill, land and timber companies and a newspaper. Source: www.walnutgrovend.com.
**Built in 1906 on the corner of Bilbo and Pujo Street by a group of Lake Charles businessmen, the grand Majestic was a shining example of modern architecture and amenities. The Majestic stood proudly until the mid-60's when it was torn down. Learn more at www.walnutgrovetnd.com/majestic-hall/brief-history/