Sometimes we only get 24 hours to explore a new city or a new neighborhood. And sometimes we only have one free day out of the week to enjoy our local jaunts—anyone else "super busy?"
There are many reasons to create your 24-hour dream meal situation. One—when friends come into town, you want to put your best foot forward and show off the local gems. Two—when you're having a bad day, you'll know exactly where to go. And three—the zombie apocalypse. I know I don't want to be scrambling and wasting time deciding on what my last meals will be. Preparation is key.    
I have a habit of creating my "24-hour foodie" day for all of my favorite cities & neighborhoods. Call me crazy, but it gives me comfort to know exactly which meals I would carefully choose if I only had 24 hours left in this wild world. This is just how a foodie's brain operates. 
So with that in mind, please know how painstaking this was to pare this list down to my all-time faves. The Lake Charles food scene is in full bloom so, unfortunately, I had to leave out several of my go-to dishes, but hey—we all have to make tough decisions in life.  
Without further ado, here is my 24-hour foodie dream meal plan for my hometown, Lake Charles, LA:
Breakfast: Quiche at The Bekery
Quiche is definitely one of my favorite foods. In fact, anything with eggs involved is automatically at the top of my list! The quiche at The Bekery is cooked perfectly, and her ingredient combinations are on point. My favorite flavor is arugula, caramelized onion & goat cheese. Not only is the food good here, but the ambiance is very charming. Their outdoor courtyard will be perfect for upcoming spring brunches!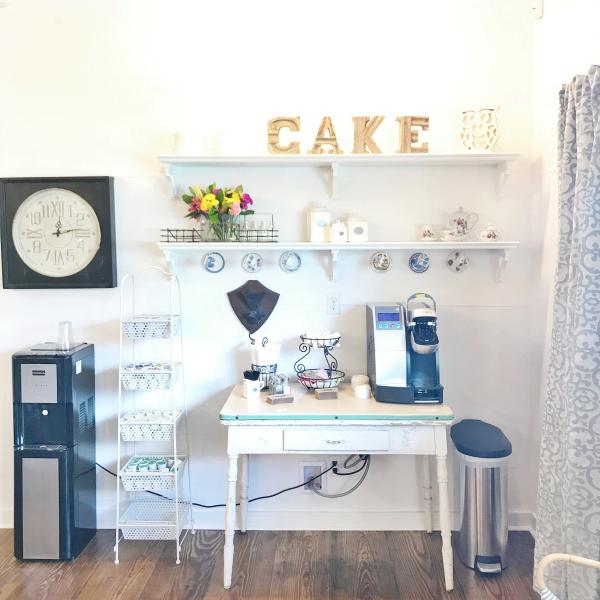 Mid-morning pick-me-up: Chai Latte at Stellar Beans
Stellar Beans is the perfect café. First of all, the coffee is amazing. They offer breakfast & lunch options outside of your normal baked goods (they have these too though, and they're locally sourced & delicious!) I like that they have a good amount of seating and the option of a table or a comfy sofa. When I used to work for myself, this was my ideal spot because I could change it up throughout the day. They also feature local art and coffee is served in local pottery with dining in. Lastly, it just has an overall chill, local vibe and good service.
Lunch: The Calla burger & Blue Crab Beignets at Calla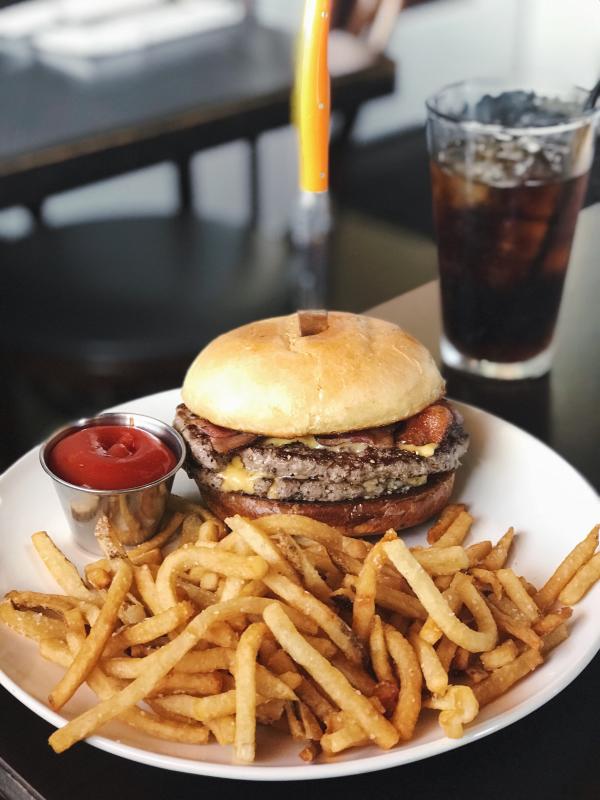 Calla's burger is probably my favorite burger of all time. It's a double patty smothered in American cheese, topped with pickles and red onions…and it's everything a cheeseburger should be. Beware—It's only available during lunchtime. The crab beignets are a must-order and available for both lunch and dinner. The décor, atmosphere, and cocktails are all delicious and sexy, and I always love a menu that changes with the season.
Snack: A Psychoconut Killer popsicle from Pops and Rockets
Ice cream alone is enough to make you happy, but this 80s-inspired ice cream shop is just oozing with fun! I like to pop in the afternoons or during a bike ride around the lake for a quick treat. The Psychoconut Killer combines two of my favorite flavors ever: coconut & pistachio. All of their ice cream is made in-house, and I just think this place makes a great addition to our family-friendly city.
Dinner: Fried Asparagus, Fish Jones and a trio of soufflés (look, this is my day, ok?) at Mazen's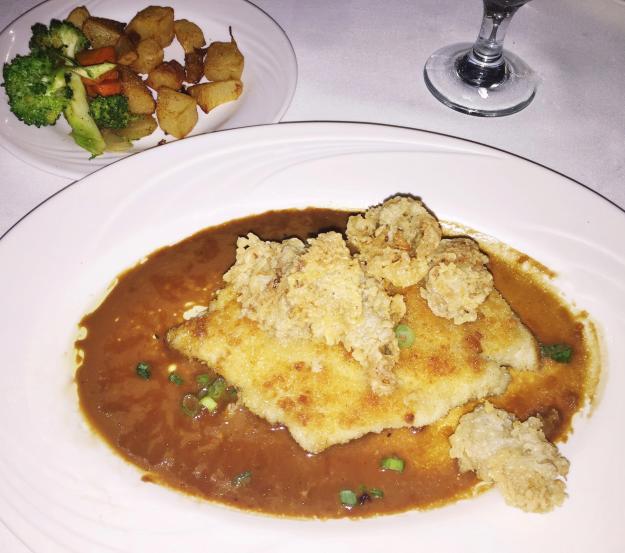 Mazen's has long been my favorite place for an amazing dinner. The majority of my family's big occasions are held here for many reasons, and I know most locals would agree. The fried asparagus is a staple (the hollandaise sauce is legendary), but I love how they also serve complimentary pita & garlic sauce as an appetizer. As a lover of both fried oysters & brown meuniere sauce, The Fish Joes is my go-to fish dish. I often switch it up, though, because every fish dish is incredible here. Not in a fish mood? The filet mignon never disappoints. And of course, to cap off the perfect meal at Mazen's, you must order the trio of soufflés: white chocolate, chocolate & Grand Marnier. The best part? The gravy boat filled with fresh whipped cream! We usually request extra.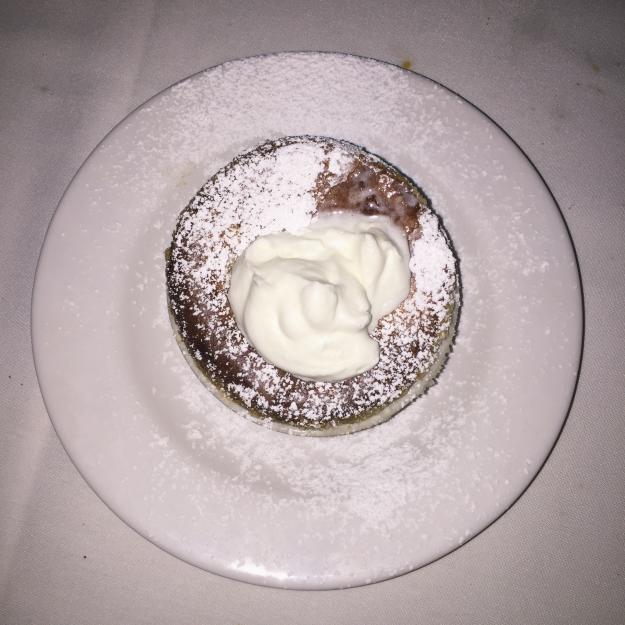 Do I normally eat this much in one day? No, not normally. But if I had one day left in Lake Charles, these meals would make my belly the happiest!
What would your perfect 24-hr foodie day entail? Send us your picks at…