Mardi Gras:  King cake, parades, beads, krewe… sure, these are all part of it. If this is all you know about this Louisiana tradition, though, you're missing out on the best of it!
Celebrating my first Mardi Gras in Lake Charles last year, I discovered the secret — what makes Mardi Gras truly special.
Tradition! Mardi Gras stems back to "chicken run" festivals through rural communities in Louisiana. The poor would run from plantation to plantation, asking landowners to make contributions for a community gumbo. That tradition continues today with Chicken Run parades, also through rural communities. While people today don't beg from landowners, they continue the tradition, picking up the ingredients for a community gumbo from homes throughout the community. Trucks, 4-wheelers and people on foot join in the parade, dancing, singing and celebrating community as they go. It's the most fun, most casual parade you'll ever see!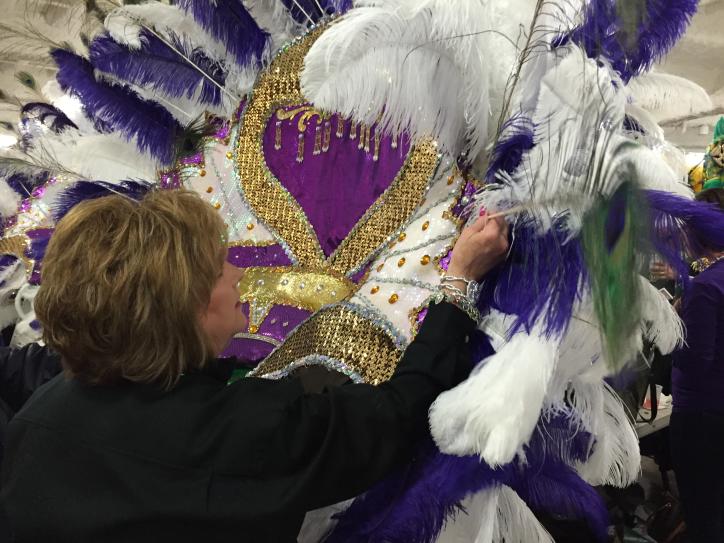 Community! I know a few people who start shopping for the next Christmas on December 26 each year, but these individuals are few and far between. In Southwest Louisiana, Mardi Gras planning goes on year-round. Different groups, called "krewes," plan fund-raising events, have parties and participate in service projects every month of the year. I met many people who joined their parents' krewes, generations of families and friends who want to be together. The community develops a strong bond based on tradition and service. It's no wonder the people of Louisiana are considered among the happiest in the country!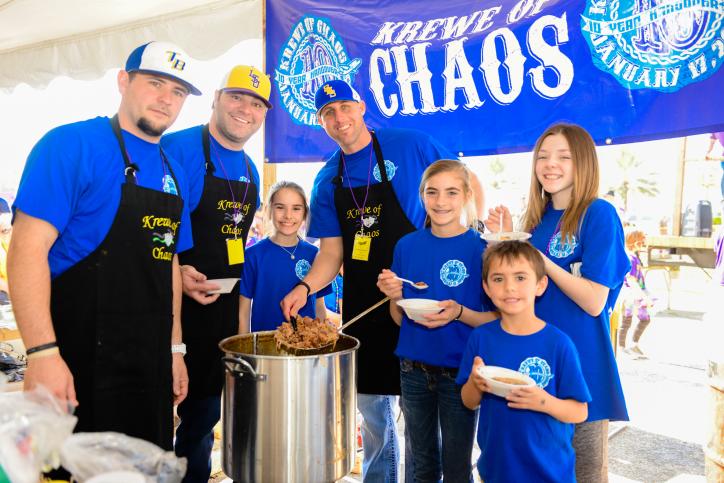 Family! I grew up learning ethnic recipes from my great-grandmother, though we never thought to write them down. Cooking with her is a treasured memory, even though I can only make a few of her Bohemian dishes. In Southwest Louisiana, everyone seems to grow up like me with my great-grandma, except the recipes are better preserved. Every family has its special gumbo recipe — with the requisite potato salad! Grandparents, aunts, uncles and cousins come together to dance, cook and play. There's a true joie de vivre here that unlike anything I've experienced anywhere else.
Laissez les bons temps rouler! When you combine tradition, community and family — revered as each is — in one celebration, it's no wonder that Mardi Gras is so much fun! Especially in Southwest Louisiana, where family fun is the focus. You can let the good times roll without the craziness of the French Quarter in New Orleans. It's not about fancy costumes — though you'll see plenty of those at the Krewe parades and balls — Mardi Gras in Southwest Louisiana is about appreciating the real blessings: family, tradition, and community. Down here, you really can let the good times roll!
Find more stories on Louisiana from Karen Dawkins here.