The event we've all been waiting for, Chuck Fest 2018! And it's going to be bigger and better with a fantastic lineup of artists and fun for the whole family.
Here are the top 5 things to get excited about for this festival happening on Oct. 20, 2018.
1. HUGE music lineup
Chuck Fest was centralized to the 700 block of Ryan St. But this year the festival has expanded to the 300 block of Broad St. as well. With the additional street and stage space, 2018 will host over 30 bands from all across South Louisiana. The lineup has all of the bases/genres covered with live performances by the Flamethrowers, Snidley Whiplash, Dash Rip Rock, and Dave Jordan & the NIA. If the local scene is more your style, Brittany Pfantz, Ganey Arsement, Ryan Bourque, and Thomas Hill are ready to rock. Click here to see the full lineup.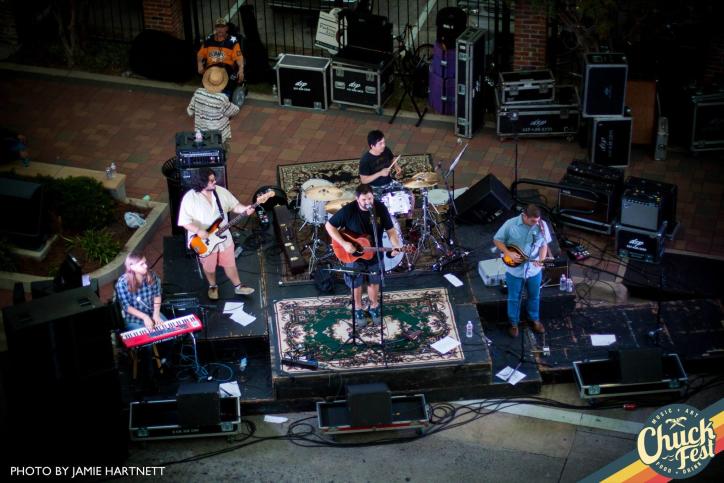 2. It's FREE, but if you want more, there is a new VIP option.
No explanation necessary. When an event this awesome is "Free," it's always a plus. With the festival becoming ever more popular, this year brings about the introduction of a new VIP section. With a dedicated area to escape the hustle and bustle of the festival, a prime location next to the Ryan St. Stage, exclusive cocktails, private bathrooms with a/c, free samples from the VIP Beer Garden, and custom swag, it may be worth the $75 price tag for the posh treatment. Purchase a VIP Pass here.
3. Something for the entire family
Heads up to all you parents, Chuck Fest also features a huge Kids Zone. The kids can make their own fun at the bounce house arena, chalk art, face paint and balloon animals stations.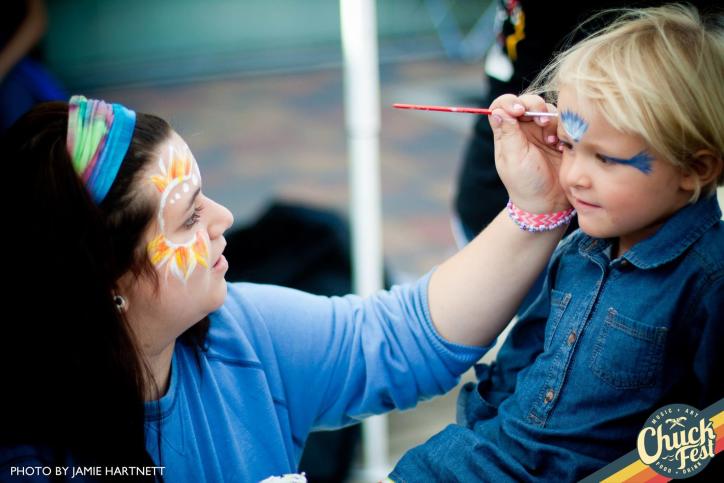 4. Stellar artists all in one place
One of my favorite things about local festivals are the artist booths. I love finding pieces that represent the area. I guarantee you'll find a local treasure.

Local art is the main focus of Chuck Fest. 
 
5. More than just music
Where there is a fest, there is food. A variety of local culinary treats will be available to keep you satisfied from the food truck court.
Chuck Fest 2018 will take place Saturday, Oct. 20 from noon to midnight on the 700 block of Ryan Street and 300 block of Broad Street. For the latest information on Chuck Fest, visit www.chuckfestla.com or follow their Facebook page at www.facebook.com/ChuckFestLA.