We're big fans of the 48-hour getaway to New Orleans.  And while driving back to Houston doesn't always feel so great after a wild weekend, my family makes a practice of making room for an empty cooler and taking orders from friends for boudin, andouille, cracklins and jerky at the mom-and-pop spots that are just off Interstate 10 near Lake Charles.  It's the polite thing to do.  Here are six favorite spots near the Texas/Louisiana state line along the Southwest Louisiana Boudin Trail.
Sugar cane is big business in western Louisiana, and Bayou Rum is cashing in on this cash crop.  We recently tasted three products on their free distillery tour – the silver rum, spiced rum and the satsuma (orange) rum liqueur.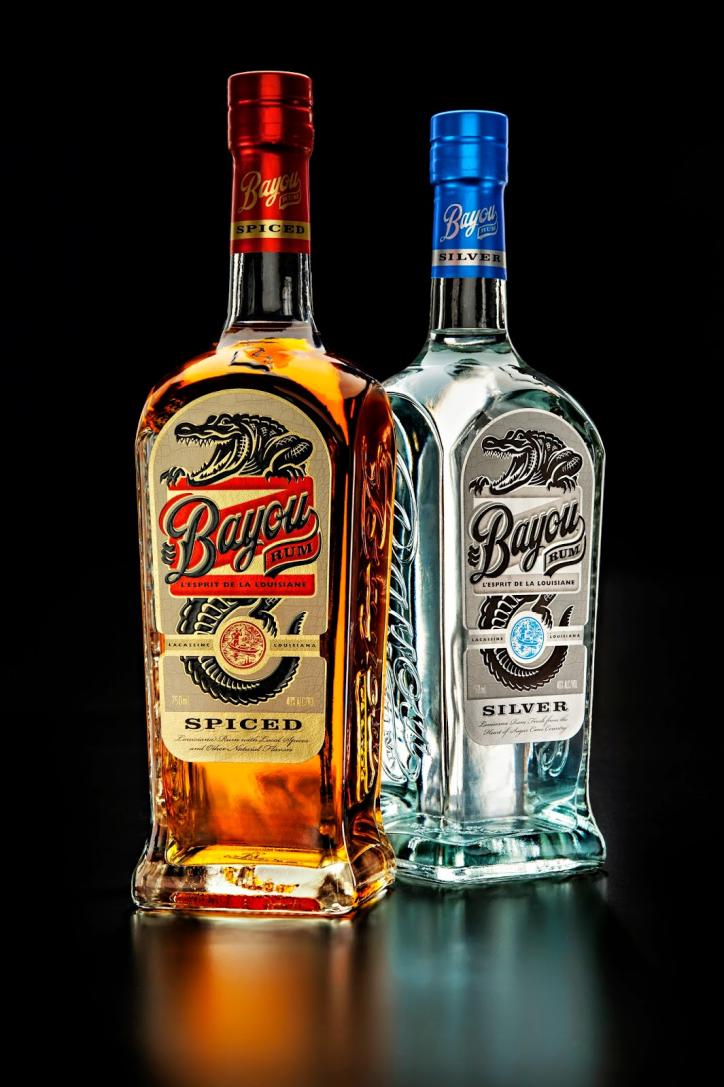 What to Buy:  Stop in the gift shop to buy a few bottles of local Louisiana rum for the thirsty folks at home.
Just east of Lake Charles, this little market (pronounced RAB-a-dooze by the locals) has a large dining space and signs that instruct guests where to park, where to order, where to eat, where to select beer and where to pick up that deer meat you dropped off last week for processing.  The sign on the front door reads "SHIRTS, SHOES & PANTS PULLED UP OVER UNDERWEAR." So follow the rules.
What to Buy:  fried gizzards and livers (eat immediately, along with a fried corn on the cob), and bags of frozen medallion-sliced mixed sausage that are perfect for quick dinners.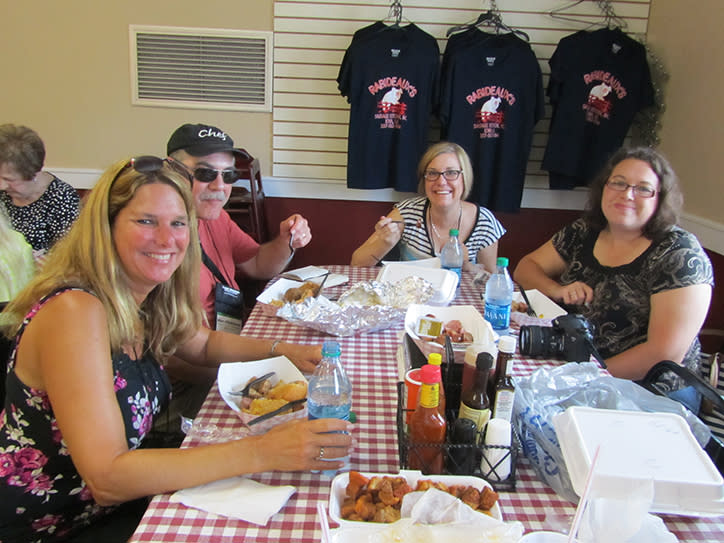 For three generations the Guillory family has been producing some of the best boudin and smoked turkey wings on the Cajun prairie.  I recently poked around their built-in smokers, which hide charred treasures such as ribs, turkey wings and briskets.  Sit in the dining area and compare tasting notes between the classic and vinegar cracklins, and the smoked and traditional boudin. 
What to Buy:  freshly made biscuits, vinegar cracklins and a drizzle of Steen's syrup – altogether a delicious breakfast.  *Famous Foods' vinegar cracklins are my favorite of all cracklins.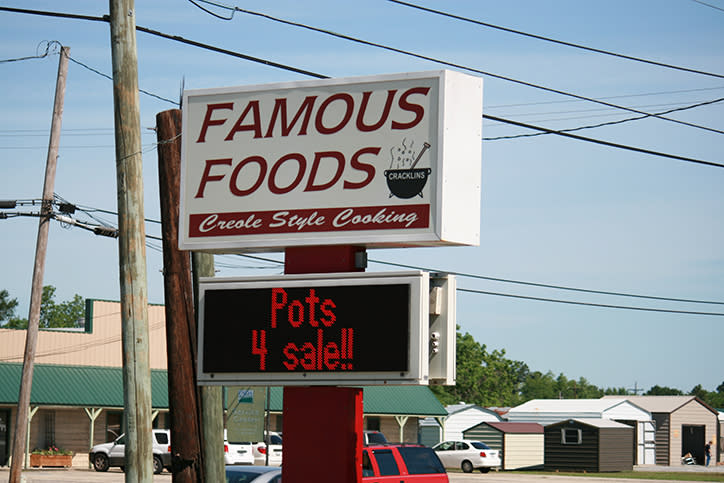 Ball's Fried Chick-N

When a local of Lake Charles was telling me about the bird at Ball's, he described the fried chicken as having "surprises of seasoning tucked in that wing's armpit." Yes!  Random seasoning was to be found deep in the crevices of crispy skin, and the meat was moist and not at all dry.

What to Order:  The Super Special Combo Platter ($10.99, as recommended by the ladies working behind the counter), which includes two rolls, several fried shrimp, two pieces of fried catfish, a fried boudin ball, your choice of dark or white meat fried chicken, an unexpected small salad of lettuce and pickles and a half-pint of your choice between potato salad or beans (go with the potato salad). Whew!
 
Sausage Link Specialty Meats

The Sausage Link is next door to a Cajun buffet-style restaurant, LeBleu's Landing, which is under the same ownership.  But if you're the type who likes to see how it's made, you'll probably want to hang out in front of the big window that showcases the butchery equipment at Sausage Link Specialty Meats and watch the good ol' boys of Sulphur slice and dice, stuff and season in the processing room.

What to Buy:  Boudin-stuffed pork tenderloin, turducken and andouille.

 
B&O Kitchen & Grocery

This little dive of a family business is off the beaten path.  You'll probably worry you took a wrong turn somewhere, but you didn't.  There's nowhere to sit and eat here, but you can call in lunch (or dinner) and pick it up to-go, which seems to be the thing B&O Kitchen & Grocery is quite famous for in these parts.  They've got the usual freezers and cases packed with sausage and boudin, but you'll also see plenty of gator when available, and they'll process your deer meat for you too. 

What to Buy:  The signature cheese-stuffed boudin balls (eat immediately), gator and venison sausage, big jars of hog lard and smoked hog headcheese.