Spring is here and you, like fashion forward women everywhere, are evaluating your wardrobe. Southwest Louisiana has several small fashion boutiques that cater to ladies who desire style and sophistication.  These small boutiques carry the most up-to-date fashions with the added benefit of personalized service. 
Whatever your style, size, and age, the proprietors and employees of these specialized boutiques can provide you with individual attention and dress you appropriately for any occasion.  Need a different size?  They'll bring it to your dressing room, along with other garments you might like.  If they don't have your size in stock, they can order it.  The shop owners get to know their regular customers and can order fashions with particular clients in mind.  Some boutiques offer fittings services.  For an exceptional customized personal fashion experience, visit these Southwest Louisiana clothing boutiques.
Ernest Street near Prien Lake Mall could be called Lake Charles' "Fashion Alley." Four boutiques are mere steps apart.
TeCi Culpepper, at TeCi's Ladies Apparel, has been in the fashion business for decades. She specializes in clothing and accessories for women of all ages. Her shop exudes warmth and intimacy. Culpepper describes her clothing lines as modern uptown with a bohemian flair. For style this spring and summer, Culpepper recommends, "an eclectic mix of fabrics, colors, and styles." 3125 Ernest St.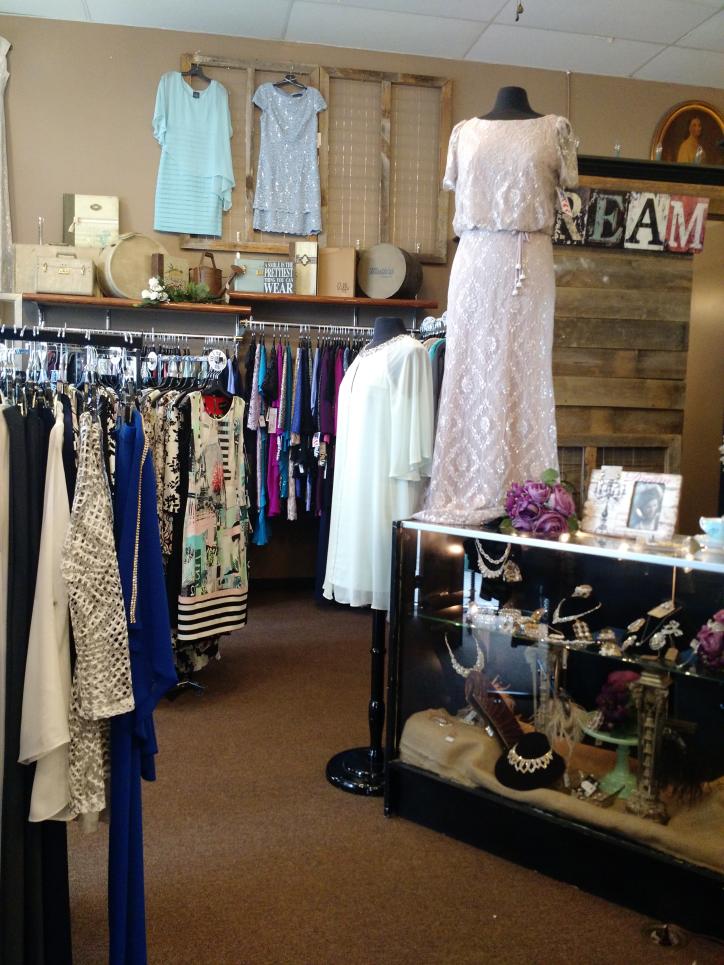 A few doors down, you'll find Sophia's Ladies Fashions. Owned and operated by Catherine Green, this boutique caters to mature women looking for up-to-date classic apparel that never goes out of style. Green says look for bright bold colors this spring, deep blues and corals. 3101 Ernest St. Suite 3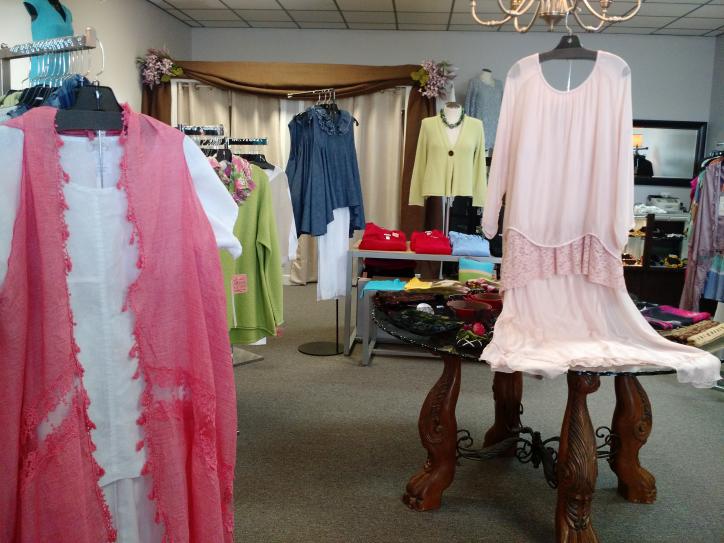 At the end of the plaza, modern Mimosa Boutique offers the latest trends to the Lake Area. "We are a store that brings high end style at an affordable price point to women who love fashion," says owner Lauren Monroe She carries premium denim, designer collections, and options for women on a budget. Her clientele tends to be 20-40 year olds, but she'll dress women of any age.
"We believe in dressing women appropriate for their age and for their upcoming occasion." Monroe says look for bright colors this spring, suede, florals, chambray, lightweight denim, off-the-shoulder tops and dresses, boho styles, and plaid. 3101 Ernest St. Suite 1
Carole Henry at The Perfect Gift offers fun fashion at moderate prices for the 40-85 year old set. She says tunic tops with leggings or capris are still popular for spring and summer in vivid attention-getting colors like turquoise, coral and fuchsia. 3045 Ernest St.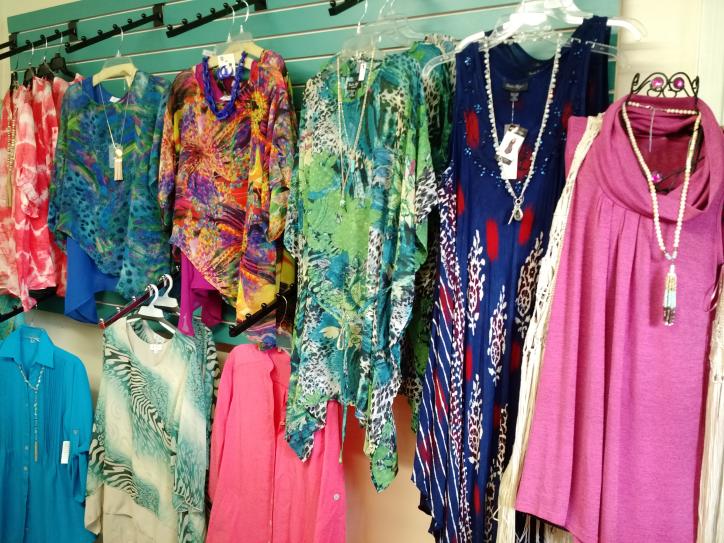 A block or so away on Ryan St., visit Catina Couture. Owner Catina Coats provides exciting fashions for "moms and daughters." In other words, most any woman. Coats describes her shop as being "like a party. Would you like a glass of wine?" She says flowing ponchos, pastels, and cold shoulders are hot this spring. Catina also offers alterations.  2801 Ryan St #200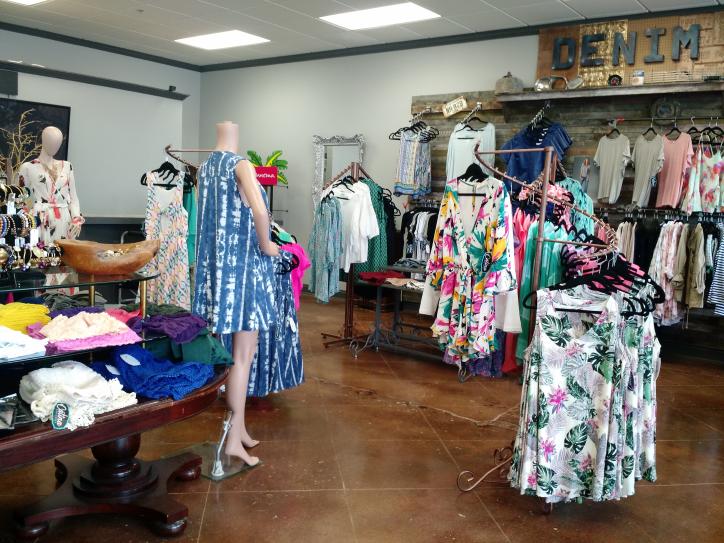 Khoury's Clothing in Sulphur is a department store with specialty clothing and accessories for women and men. They also sell school uniforms and work wear, Brighton jewelry, a Southern Marsh collection . . . "a little bit of everything," says owner Steve Khoury. They also rent tuxedos for proms and weddings. For the ladies, they sell jeans, tops, scarves, leggings, tunic tops and more. 1531 E Napoleon St, Sulphur