In Southwest Louisiana, music is everywhere! Whether you prefer a quiet lounge and soft beats, or flashy lights and big crowds, the music venues are as diverse as the types of artists that perform there! And with multiple influences of Zydeco, Cajun, jazz and more, the music is a unique cultural blend that will keep you coming back for more! Below are some of my favorite music venues in the area, but keep in mind that this is only a sampling of what we have to offer. For a complete list of venues and an up-to-date entertainment list, go to VisitLakeCharles.org/events.
(Alphabetical order)
Blue Dog Café - Enjoy award winning food & hospitality in the unique atmosphere created by the Blue Dog artworks of world famous artist George Rodrigue.
Delta Downs, Gator Lounge -From blues to country to zydeco and beyond, great music of all genres take the stage at the Gator Lounge.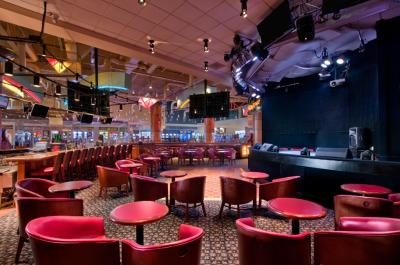 Golden Nugget Lake Charles: Blue Martini & Rush Lounge - If you're in the mood for savory cocktails and light bites, then Blue Martini is the place for you! Blue Martini offers live music Wednesday – Sunday. Another great spot is Rush Lounge, located on the gaming floor, offering live music 7 nights a week!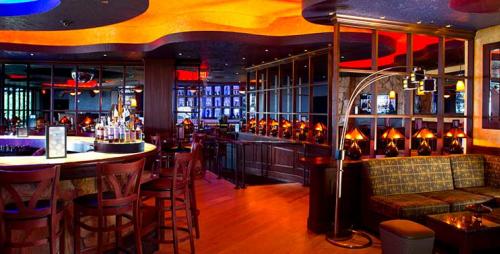 Isle of Capri: The Lone Wolf - Free entertainment every Thursday, Friday and Saturday.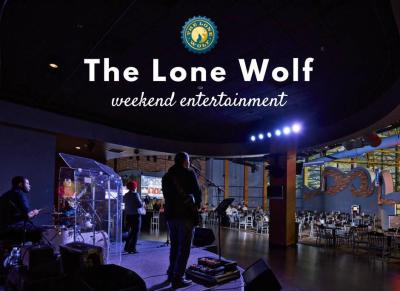 L'Auberge Casino Resort: Ember Grille & Wine Bar, Jack Daniel's Bar & Grill, L Bar -No matter what day it is, Ember provides the perfect atmosphere to unwind, along with a great wine selection and live piano music. Another relaxing option is the L Bar – the newest addition at L'Auberge Casino Resort, located in the lobby area and offers live music on Fridays & Saturdays. Those looking for a more energetic scene should head to Jack Daniel's Bar & Grill, which offers live music every Friday & Saturday.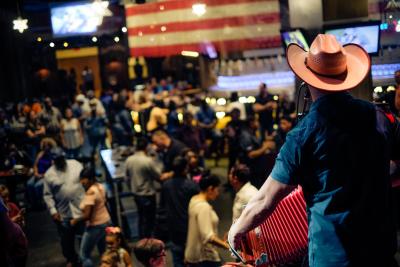 Loggerheads -A relaxing, casual environment with outstanding views of the Calcasieu River! Jazz Night is every Tuesday and Cajun Night is every Wednesday.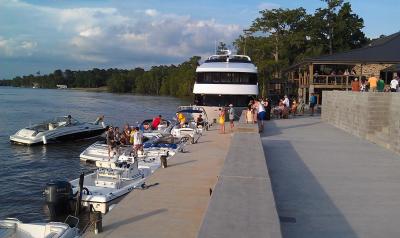 Luna Bar & Grill -Located in the heart of downtown Lake Charles. Their Sunday Jazz Brunch is a local favorite!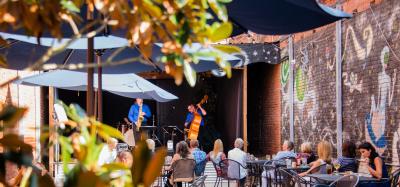 Rikenjaks - Features live music Thursday – Monday, along with a pet-friendly outdoor patio, Louisiana Craft beers and tasty comfort food. A great spot for lunch, dinner or late-night bites!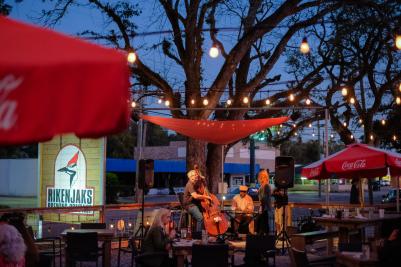 Sloppy's Downtown -Offering a Zydeco brunch every Saturday from 10 a.m. to 2 p.m. Check out their website or Facebook page to see who will be playing! Enjoy globally-inspired street foods, hand-tossed pizzas, a large variety of brews and craft cocktails, all in a beautifully restored downtown building in Lake Charles.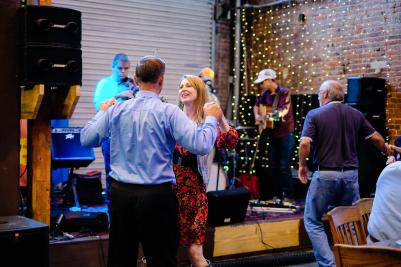 Have a favorite place to listen to live music? Let us know in the comments section below! And while you're out enjoying the nightlife, take a picture and share it with us by using #VisitLakeCharles.