While I've traveled this world over, Southwest Louisiana is where I call home. And in my travels, when someone finds out I'm from Louisiana, the inevitable "Oh I love New Orleans!" or " I've always wanted to visit New Orleans!" happens. And yes, New Orleans rocks. I, too, love New Orleans but I also love to share with others the amazing places, like Lake Charles, that make Louisiana so much more than just NOLA.
And the fact that we are just a measly two-hour drive from Baton Rouge and Houston means we're the ideal location for an extraordinary Louisiana road trip. Here are just a few of my favorite stops when introducing others to my home:
1. Zydeco Brunch at Sloppy's Downtown
Lake Charles is bursting at the seams with drool-worthy breakfast and brunch spots
but for a "dancing-in-your-seat" bon temps, two-step your way into Sloppy's Downtown on a Saturday morning. From 10 am until 2 pm every Saturday, Sloppy's serves up local favorites like shrimp and grits, open-faced oyster poboys, and boudin beignets with a heaping side zydeco. Bring your dancing shoes and get there early because both the tables and the dance floor fill-up fast.
2. The Mardi Gras Museum of Imperial Calcasieu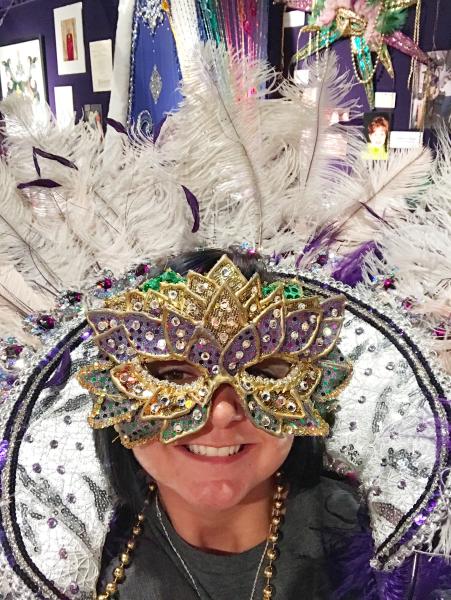 Every year, thousands of visitors flock to Louisiana to participate in the flamboyant extravagance known as Mardi Gras. The very terms bring to mind dazzling costumes, doubloons, beads of every color, and irresistible beats of Zydeco. But few know of the colorful customs and historical significance that make up Carnival Season beyond the parades. Since Lake Charles boasts Louisiana's second largest Mardi Gras celebration and the World's Largest collection of Mardi Gras Costumes, the Mardi Gras Museum must make every SWLA road trip checklist. What better place to become well versed in all things Mardi Gras?
3. Creole Nature Trail All-American Road
A road trip within a road trip, this drive includes almost 200 miles of scenic byway along with 26 miles on Gulf Coast frontage. Known as Louisiana's Outback, this vast wetland is home to 28 different species of mammals, 35 types of reptiles and amphibians, 132 kinds of fish, and over 400 varieties of birds.The journey begins a few miles west of downtown Lake Charles in Sulphur at Adventure Point. Want to know the best places along the trail to photograph songbirds? Or how to catch a mess of fresh Louisiana blue crabs? Well, let the kind folks at Adventure Point fill you in on all the best spots along the trail as it loops south from Sulphur to the Gulf, east to Rutherford Beach, and back north to Lake Charles.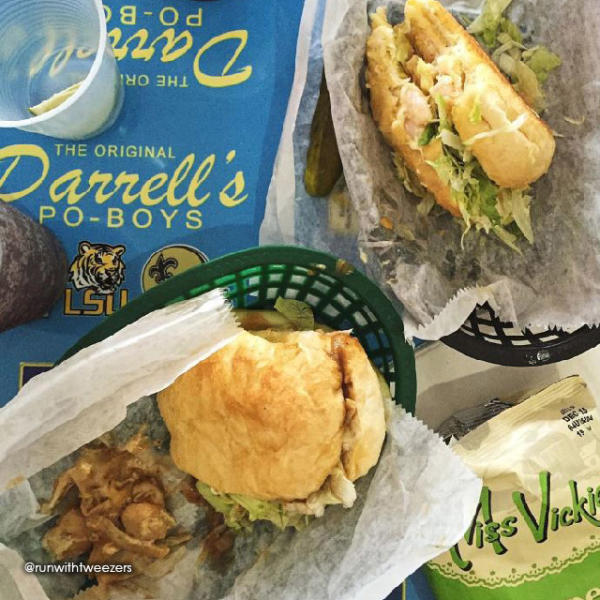 Ask anyone around here about their favorite poboy and watch as their eyes glaze over just thinking about a Darrell's Special. Piled high with ham, turkey, and roast beef, oozing with house made jalapeño mayo, and positively dripping with gravy, the Darrell's Special isn't for the faint-hearted. It requires a commitment, a robust appetite, and at least 47 napkins. There's no dainty way around it but it is worth every single napkin. Trust me, you need this in your life.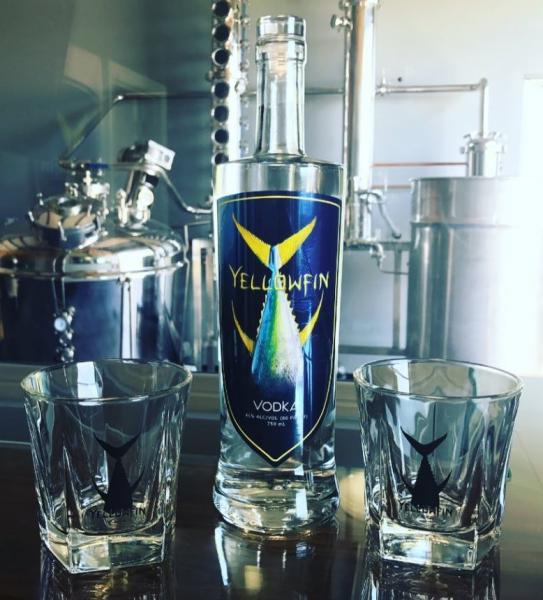 I appreciate creativity and really get behind small, hometown businesses, so when Yellowfin Vodka Distillery opened it's doors, Jamison Trouth, Sulphur native and distiller, gladly walked me through his distillery. From start to finish, Trouth composes his vodka around the bounty of Southwest Louisiana, starting with 100% locally grown cane sugar. Take a quick tour, enjoy a tasting, and take home a bottle (or two) of Louisiana's newest craft spirit, exclusively in SWLA. Keep up to date by following Yellowfin on Facebook and Instagram.
6. Delta Downs Racetrack and Casino
The thunder of approaching hooves build along with cheers of onlookers as horse and jockey alike stretch for the finish line in a shower of kicked up sand. For much of the year, racegoers can partake in the thrill of live horse racing at Louisiana's premier racetrack. Delta Downs offers massive grandstands with sweeping views of the six-furlong track, pond, and state-of-the-art barns. From October to April, Thoroughbreds take the track while American Quarterhorses race from April to July. Check the calendars for special races and post times.
7. Crying Eagle Brewing Company
Named after a fierce legendary Atakapa Indian Chief, Crying Eagle Brewing Company burst onto our craft brew scene with a rebel yell. Pouring out equal measures of award-winning brews and vibrant Southwest Louisiana charisma, Crying Eagle continues to win the hearts of locals and visitors alike. While the taps change with the seasons, tried and true favorites can always be found flowing freely. Such as their award-winning exotic Belgian Single "Ready to Mingle", which boasts the spiciness Belgians are known for but remains light and refreshing. And what's Louisiana without rice? Their crisp rice lager "Louisiana Lager" pays homage to our favorite local grain and pairs perfectly with pretty much everything Louisiana offers.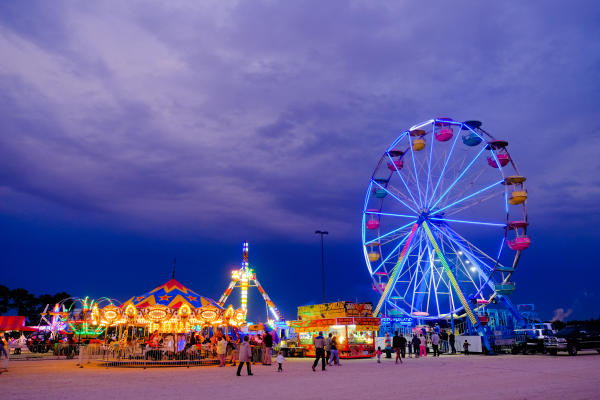 As the Festival Capital of Louisiana, a Lake Charles Road Trip can't be deemed complete without experiencing a festival or two. And since we throw over 75 a year, that shouldn't be problem. Every season brings to life the unique personalities of Lake Charles and the surrounding communities. Spring brings the Black Heritage Festival, the DeQuincy Railroad Days, and a pirate invasion with the Louisiana Pirate Festival. Summer means Cajun Food & Music Festival while bands take over downtown for Downtown at Sundown. Fall means muscle cars and bragging rights during the Stars and Stripes in the Park Classic Car Show and the Boudin Wars.
9. Bayou Rum
A 20-minute drive east of downtown Lake Charles brings you to the small farming town of Lacassine, home of Louisiana Spirits and Bayou Rum. The heady smell of molasses greets guest at the door as they entire into the airy gift shop of the nation's largest privately owned rum distillery. The free tours start in the Viewing Room with a quick video showcasing the local sugarcane farmers and their role in crafting Bayou Rum. The tour continues into the distillation room where the rum, made from 100% Louisiana sugar cane, transforms through traditional copper pot distillation. And to top off the free tour, saunter up to the polished cypress bar for a complimentary tasting of the four boozy flavors available.
Planning a Lake Charles road trip? Show us your adventure and tag us at #VisitLakeCharles