Like many people with the best of intentions, I try to watch what I eat, but there comes a time when I have to throw caution to the wind and indulge my cravings, especially when my curiosity is piqued by the allure of a scavenger hunt with the simple question: Where is Alice P?
Fact: Life is better with a fresh-baked cookie!
It was that simple question which led me on my journey to find these fabled cookies. The concept is simple. "Where is Alice P?" picks "Rabbit Holes" in accordance with the theme of Alice in Wonderland, to drop cookies off on a daily or bi-daily basis. You can find these Rabbit Holes on their Facebook page or you could use this handy chart which they have recently provided, but you may want to check with them on occasion just to make sure you don't go wandering down the wrong Rabbit Hole.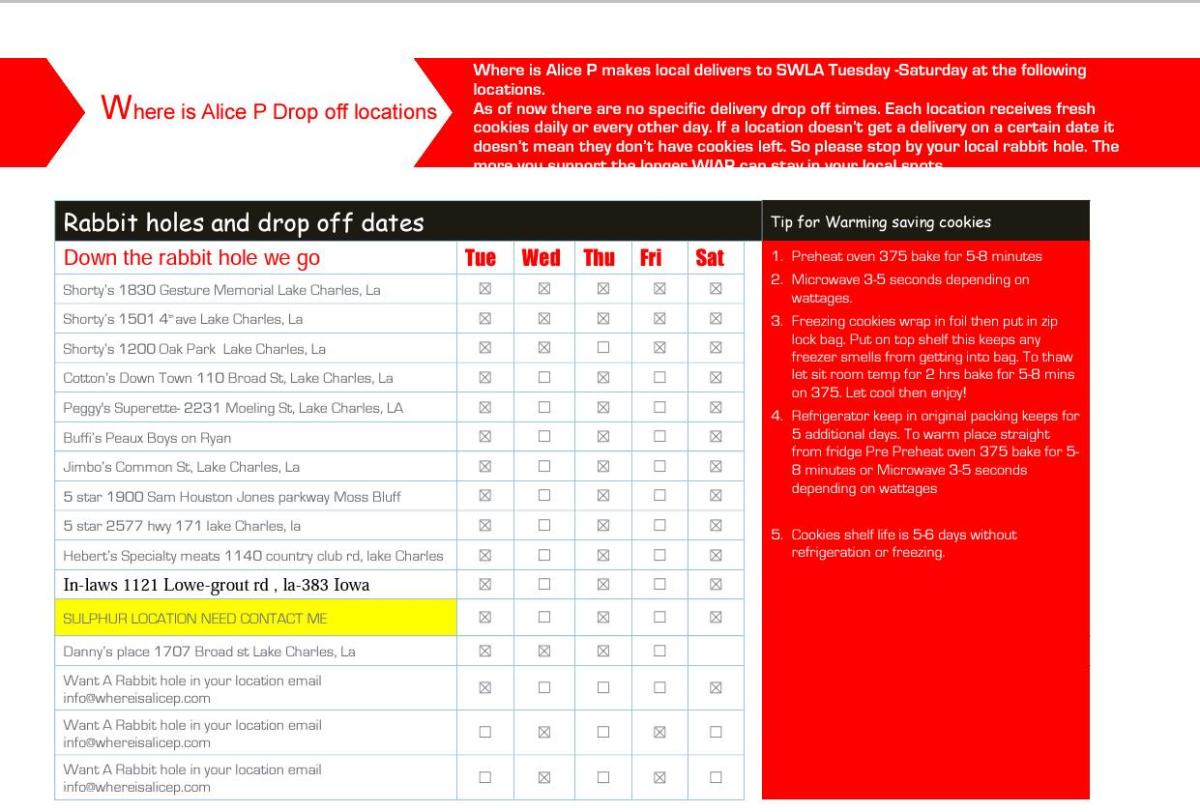 My specific journey led me to Cotten's Downtown, where I found a veritable treasure-trove of cookie confections.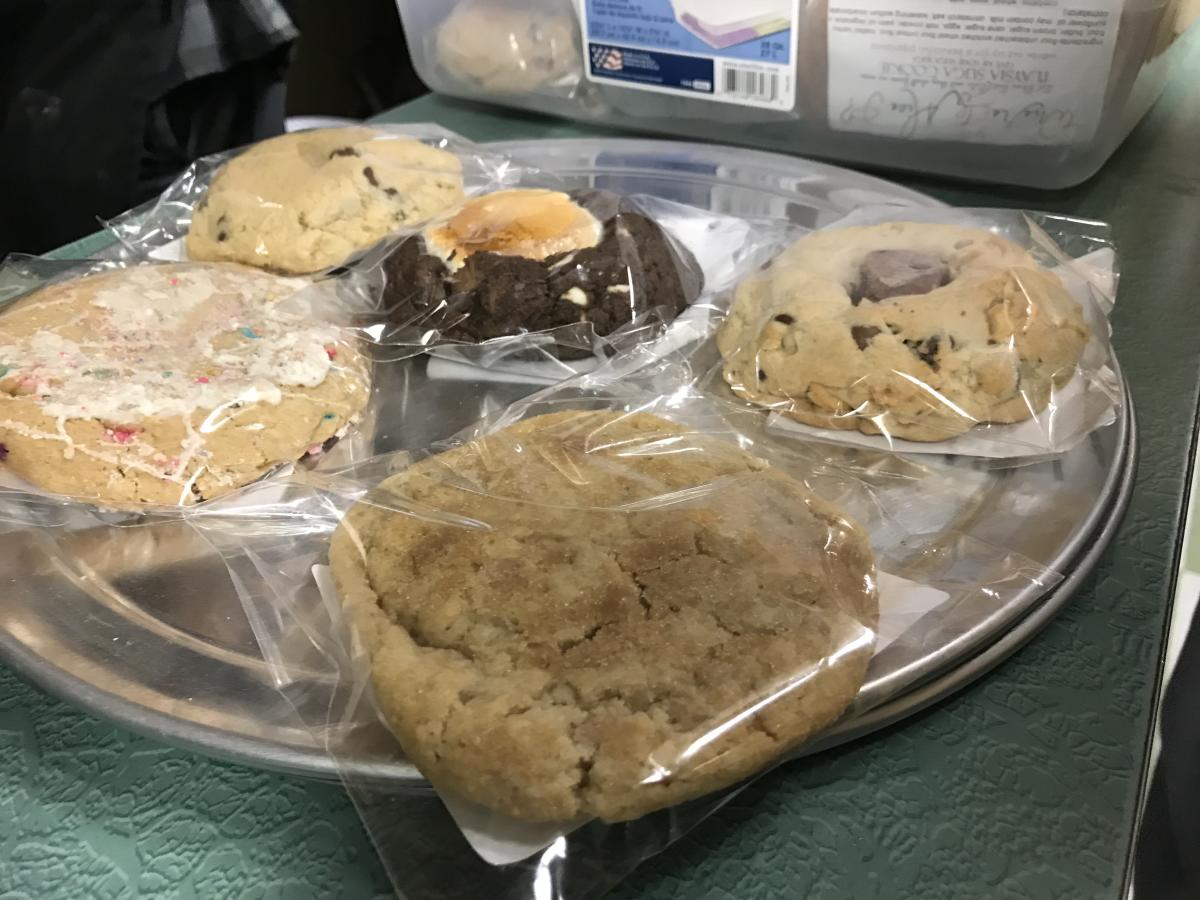 After carefully sifting through the sweet delicacies, I made my choice. I went with the Mexican Papi Hot Chocolate and Playsia Suga Cookie! Upon returning to reality, I forced myself to wait an entire afternoon before I would allow myself to devour the gooey morsels that beckoned to me throughout the day, but this is the price I had to pay in order to do them justice and bring you this first-hand account.
When I got the cookies home, I couldn't wait to dig in, but I wanted to make sure I got maximum enjoyment, so I took the suggestion from the package to "Warm me up for a beautiful experience." I popped the cookies into the microwave, and I waited an agonizing 15 seconds! But, the results were well worth the wait as you can see by the warm cascade of marshmallow and chocolate. (see gif below)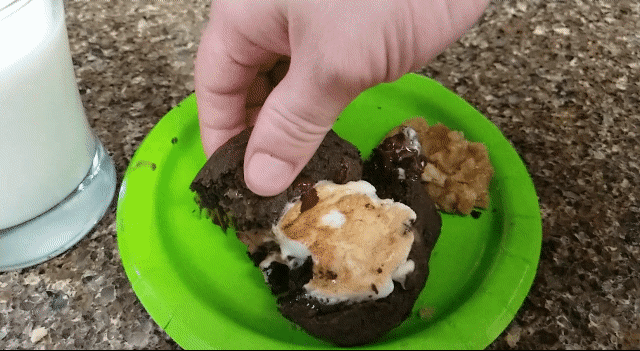 I took the first bite, and it was better than advertised. Note #1: Pre-pour a glass of milk. Shortly thereafter, reality set back in as I soon had three children tugging on my shirt to get their portion. Note #2: Do better at hiding cookies from kids!
I truly hope I've inspired you to try these delicious treats from a local baker. It's not cheating on your diet. It's enjoying an indulgence as part of your healthy lifestyle. 😄