Ahh, the good ol' days when music was purchased at record stores and people would spend all night playing them on their turn tables. It looks like the good ol' days are the new thing - right in the heart of downtown Lake Charles. Every time I turn around, I'm see more and more people (including myself) hunting for the next vintage or new record to play at home with friends! Well, if you are a music listener like me, you will absolutely love Album Addict that's located inside Cedar Chest Antiques.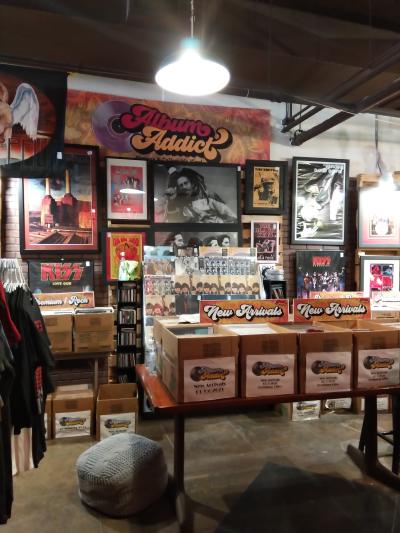 As I walked through the front half of the antique store passing objects from around the world and in different time periods like an old 1950s mint condition phone booth, I felt like I was teleported back in time. "Be my baby" by the Ronettes played in my head as I approached the album booth. It was filled to the brim with albums and CDs all neatly organized for convenience. I was giddy because my beloved artists like The Monkees and Nat King Cole showed up in my favorite part of buying an album: "the search!"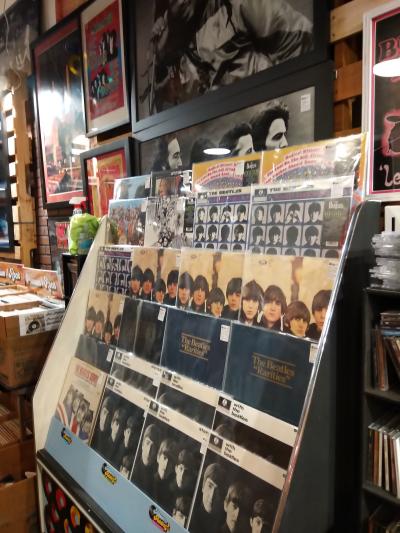 Not only do they have a wide variety of vintage albums, they also have newer music merch ranging from artists like Taylor Swift to Sublime. My favorite part was the posters that made you feel like you were back in your teenage room listening to your favorite bands. Also, when you're there, make sure to check out their own collection of Album Addict T-shirts and masks to rep the store even more!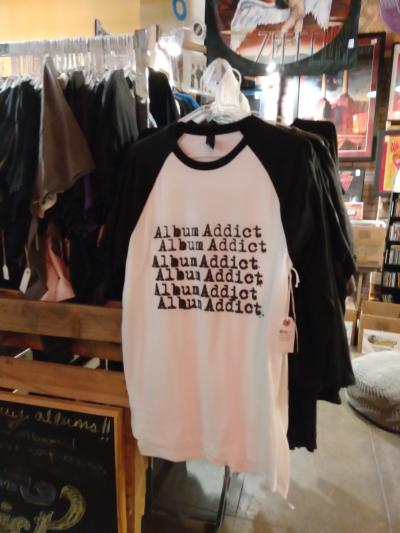 You will want to stay there for hours looking through all the records and finding treasures to add to your collection at home, so make sure you have plenty of time when you visit! Personally, you cannot put a price tag on great music, but if you wanted to know, everything was reasonably priced on the condition of the albums. They even have a cheaper bin for singles which is always a fun one to take a peek at!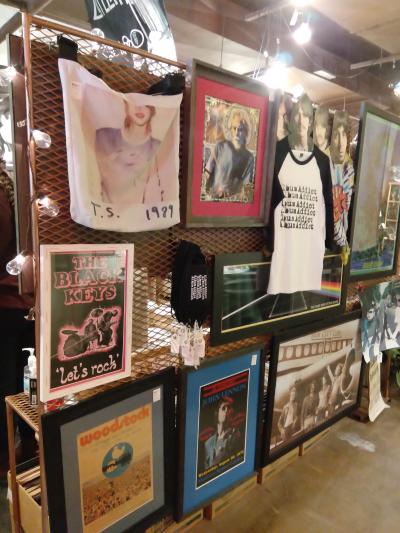 So, next time you're thinking of buying some new music or just want to have a fun outing, think local & Album Addict! You truly cannot get this experience of shopping here anywhere else! If you visit Album Addict or any local Lake Charles store and decide to post about it use the #LoveYourCity or #ShopLocalLC.
Want to know more about Album Addict? Check them out online or follow them on Instagram or Facebook!