Soon Lake Charles will be in full swing of holiday cheer. Lights lining every tree and house, hot chocolate in the air and gumbo in the pot! Lake Charles is known for the iconic lights located at the Civic Center and Prien Lake Park, but what else comes to mind when you think about Christmas? A model train running along the bottom of a Christmas tree, watching the Polar Express while drinking hot chocolate, or endless Harry Potter marathons featuring the Hogwarts Express that seem to run throughout the holidays. If you have choo-choos on the brain, then we have the solution!
Get on the Right Track!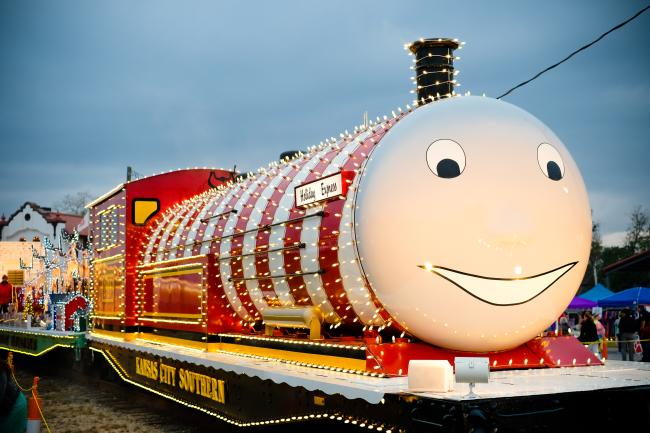 This year DeQuincy, Westlake, and Sulphur will be hosting Railroad Exhibits. Westlake and DeQuincy will be a stop on the Kansas City Southern Holiday Express at the DeQuincy Railroad Museum on December 6 & 7 respectively. The KCS Holiday Express is a festive, six-car train that brings Santa Claus and his elves to communities throughout the company's U.S. rail network at scheduled stops. Guests to the train can visit with Santa Claus and walk through three cars filled with holiday displays. Each event is free, open to the public and no tickets are required. The holiday season sends us all on trips to see bright lights, listen to cheery music and enjoy the company of friends and family. This season the Kansas City Southern Holiday Express can allow visitors of all ages to feel like the cast of bright-eyed children of the Polar Express.
In addition to celebrating the holiday season with family and friends, the KCS holiday railway also supports the Salvation Army. Each year charitable contributions are made to provide warm clothes and other necessities for children in need.
But wait, DeQuincy isn't the only place to enjoy holiday cheer and trains. Stop by Sulphur, Louisiana's Holiday House located at the Henning Cultural Center. Southwest Louisiana O Gauge Model Railroad Club will be running their models of the Hogwarts Express and Polar Express during the Holiday House at Christmas Under the Oaks in Sulphur, in the Brimstone Museum. The new railroad set up features resemble storefronts as well as the Sulphur Mining Company. The model features an elaborate two-level layout, it is 34-feet long and 10.5-feet across and includes multiple replicas of the city of Sulphur. The Holiday House also offers visitors to indulge local arts and crafts for sale inside along with breathtaking decorations on the outside.