Southwest Louisiana has a thriving arts scene, when it comes to culinary arts, traditional art, live theatre, and music.  I love sipping coffee from Rex Alexander's pottery at Stellar Beans.  Crave Gourmet Baskets and Gifts has a charming collection of Louisiana folk artist's Clementine Hunter plates and serving dishes portraying life on Melrose Plantation.  The Art Shop is a great downtown location to view art, as well as rent bikes to explore the Charpentier Historic District.  There are a host of traditional art galleries and museums with rotating exhibits in Southwest Louisiana.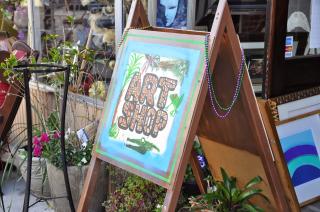 If you enjoy art and want an original date night or ladies night idea, consider attending
Gallery Promenade
.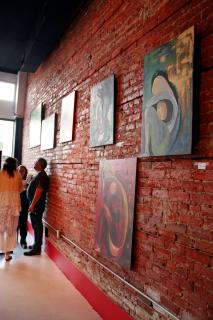 The Arts & Humanities Council of Southwest Louisiana organizes the annual Gallery Promenade, held Friday, Sept. 26 from 5-9 p.m.  It is always a fun way to explore the area's art venues and a chance to meet local artists.

 

My suggestion is to review the list of participating galleries ahead of time and make your game plan!

  
October is National Arts & Humanities Month and what better way to kick off the month than with a festival!  The first annual Chuck Fest will occur Saturday, Oct. 4 on the 700th block of Ryan Street in downtown Lake Charles.  Chuck Fest will be multi-faceted bringing together culinary arts, visual arts and live music.  There will be two stages for concerts, food trucks and outdoor art displays at this free festival.
ArtsFest
and
Culture Fest
are both free events that occur Saturday, Oct. 25 at the Lake Charles Civic Center.  A children's festival, ArtsFest allows kids to create their own art projects from 10 a.m. – 2 p.m. in the Exhibition Hall.  Culture Fest Louisiana is held the same day from 11 a.m. – 7 p.m.  It is an international celebration of cultures showcasing the arts, music, dance, fashion, food and storytelling of 30+ countries represented in Southwest Louisiana.
Check out this video on the thriving arts and cultural scene in Southwest Louisiana.