"When the world is in chaos, just watch nature. It is always in perfect order."
Since the majority of us are close to home right now practicing "social distancing," it's the perfect time to get in touch with your backyard. If you take note of it, you will see that life is carrying on in ways that you may not have noticed in the busy world in which we usually live. And by all means, please introduce nature to your children!! No matter how young they are, they know that life isn't normal right now. I think that in some small way (really, in a big way), it will assure them that everything is going to be OK. 
It's nesting season! And that means baby birds are everywhere. But let's start with nest building. You are likely to see birds carrying twigs and straw and even strange objects around your yard. Have you seen pieces of paper or string lying in your yard that you know did not come from littering? Most likely, a bird brought it there!!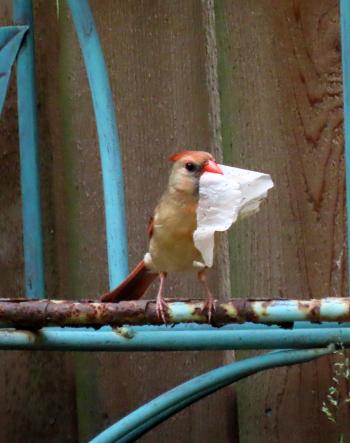 It's amazing how resourceful these little birds can be. They are true survivors. They have a job to do, and they are going to get it done. A couple of years ago, upon removing some old bird nests from my property, imagine my surprise to find some of my hair woven into the nests (I had long curly hair at the time). This little female cardinal in the photo just might be one of the reasons you are having trouble buying toilet tissue right now! 

I recently picked a stem off a pampas grass hedge for my grandson at one of our local parks. It has been sitting on my patio for a couple of weeks now. And here is what it looks like this morning!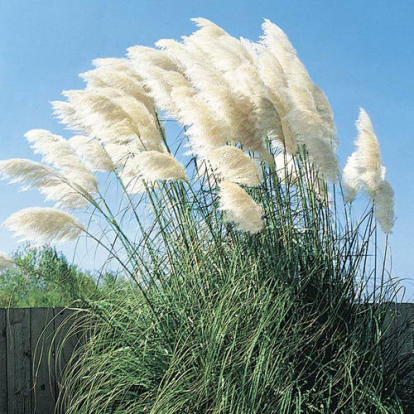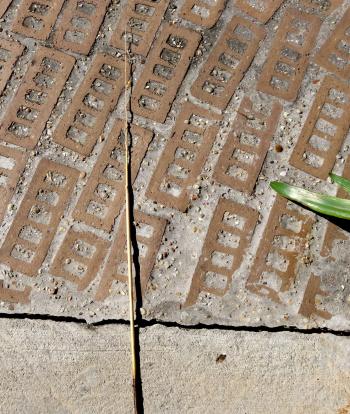 Needless to say, the branch is looking a bit thin now...
Lesson: Don't leave anything you care about outside right now. It just might get stolen or torn up!  And you can't even blame the kids! You can help our bird friends by placing short pieces of yarn or string (no longer 2 inches) made of natural fibers such as raw cotton, hemp, sisal or wool on a hedge or branch just to see if the birds will use it. These natural fibers won't retain water in the nest, will eventually deteriorate naturally over time, and are similar to the fibers birds would find in the landscape. Here is a good list of materials to use and not to use for Audubon.org.
Some of my fellow birders even save their dog or cat hair after grooming their pets and put it in a small pile for the birds to use as nesting material. And yes, they actually will steal hair from a sleeping pet if they can! Check it out for yourself!