One of Southwest Louisiana's biggest tourist destinations recently added even more incentive to visit this popular attraction. Louisiana Spirits Distillery in Lacassine, La., not far from Lake Charles, makers of the famous Bayou Rum brand, opened Café du Bayou, a coffee shop set in a rustic renovated farmhouse located on the Bayou Rum property. Adam Carter, Louisiana Spirits Visitor Center Manager, says the farmhouse is the oldest house in the Lacassine/Iowa area and was built in 1903. It was originally located south of Iowa on what is now Thompson Road by a rice farmer from Indiana named Cyrus Schrock as part of the Jabez Bunting Watkins land promotion.
"We purchased it with the intention of preserving the history of the area and to repurpose it," says Carter. "There are several photos of the original family and the house throughout the years hanging on the walls of the café."
Louisiana Spirits repurposed the farmhouse into a coffee shop in order to give locals and visitors alike a place to relax and socialize. Carter says there is no other coffee shop in the immediate surrounding area, and they wanted to fill this void. Much of the house is original, and they wanted to showcase the beauty of the house while giving guests an exceptional coffee shop experience. "It overlooks our pond with a big wrap around porch where you can enjoy the scenery and watch our ducks as you have coffee," adds Carter.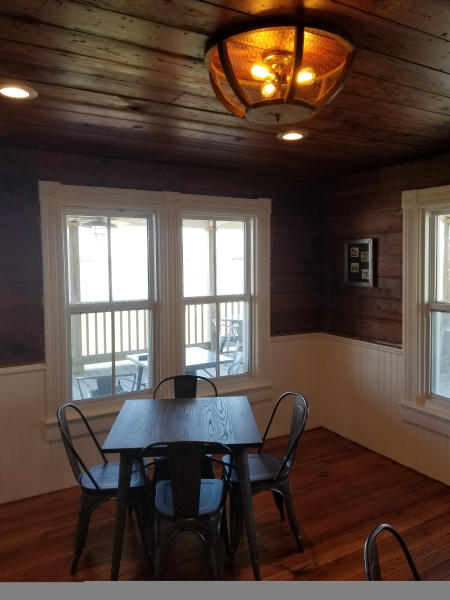 This cozy café offers a wide variety of coffee drinks including, espresso, cappuccino, lattes, and more, all made with Louisiana's own beloved Community Coffee. If you'd like a snack to go with your coffee, they offer pastries and Bayou Rum cake made by Chef John Folse. They plan to expand the menu to include sandwiches in the near future.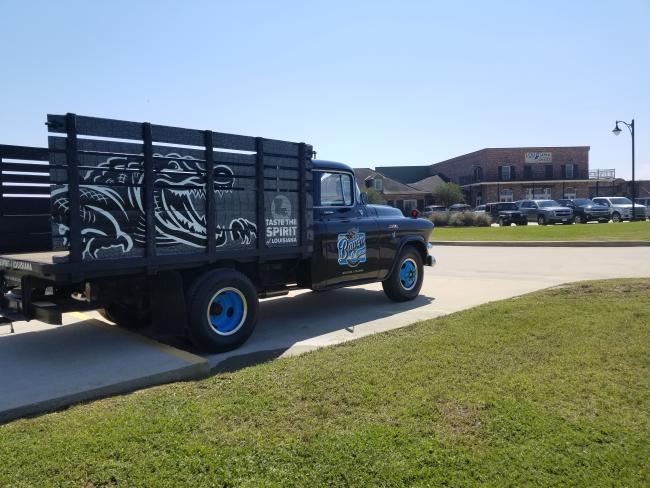 Louisiana Spirits Distillery/Bayou Rum was named the #1 Attraction in Louisiana by the Louisiana Travel Promotion Association in 2017. Open only since 2013, they are currently the largest privately-owned rum distillery in the nation. They've won more awards than they can count. And their products are available across the United States, the Caribbean, and in several countries in Europe and Asia. They offer free tours and tastings and a fun, engaging gift shop.
If you enjoy your tour of Bayou Rum, then you would love the rest of the Southwest Louisiana Brews and Spirits Trail!