It was a ho-hum Saturday with laziness abounding in the house. After going into a blueberry muffin coma and consuming copious amounts of coffee later, I looked around my house to see our 6 kids all plugged into their phones, iPads or TV. Some of the devices were literally plugged into the wall, which made me think of them as tethered to the house. So uncool. The brainwaves were at a standstill at best and on a slow motion downward spiral at worst. I looked around, and I nudged my husband. I said: "We need to get the kids out of the house! It's a beautiful day. Let's go to the beach!"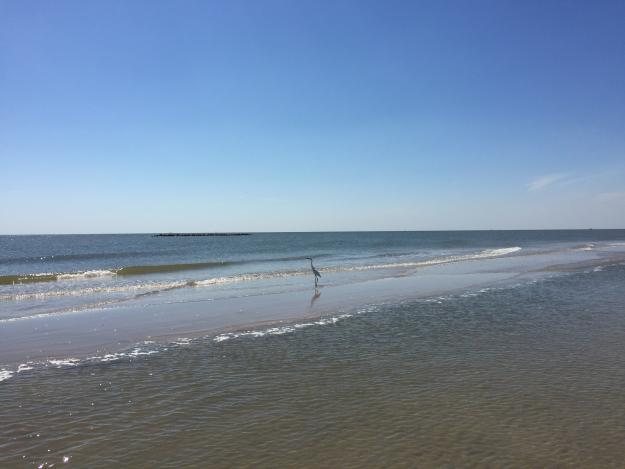 So, we stood up and made the announcement that everyone needed to unplug because we were going to the beach! The younger kids squealed, and the older kids looked up in disbelief for a few seconds. What? Yes, let's go! Soon, there was a bustle of activity with people running hither and thither, grabbing bags, flip-flops, sunglasses, ponytail holders (yeah, we have 5 girls and one boy) and all the other beachy things we had in the house. Meanwhile, I started taking a light-speed inventory of sunscreen in our bathroom cabinets. (It takes quite a bit for our crew).
I headed to the kitchen, grabbed some oranges, water and granola bars, and we ran out the door and a flurry. Everyone was so excited. In hindsight, I would have probably packed an ice chest and brought more food, but that's what happens when the spirit of spontaneity hits – well – spontaneously! The sunny drive to the beach along the Creole Nature Trail All-American Road was amazing. I rolled down the windows in my "awesomely fantastic" minivan as I drove with the younger kids, with my crazy hair flying out the window, and my husband was in front of us with the older kids. (We can't fit into one vehicle.) Sigh.
The Louisiana Gulf beaches are natural sand and shell beaches. Shelling is phenomenal. The tide was just coming in, and so, there was an expanse of water followed by the first sandbar, and everyone was skipping through the water in between the beach and the first sandbar. There were even tiny silver fish swimming in that shallow stretch of water, nipping at our ankles. My youngest saw a hermit crab. (I used to think that hermit crabs liked to eat cheese when I was young.)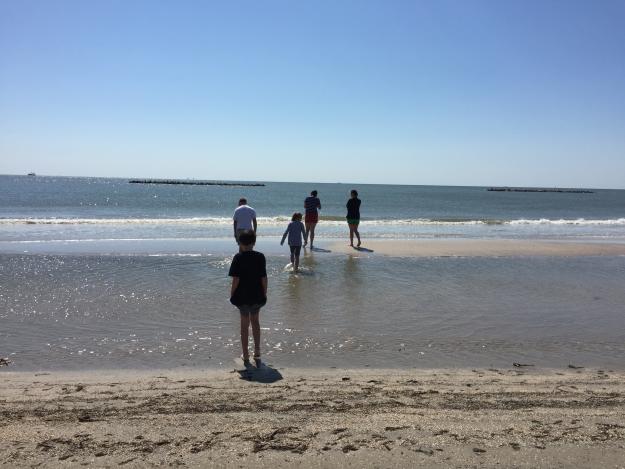 Sun and sand, salty spray in the air and the sea breeze washing over everyone were exhilarating. We drew our names with sticks and our toes into the sand, made stockpiles of shells (listened for the "ocean" whispering back to us in the conch shells), and watched the shorebirds play. Suddenly, everyone was laughing, and most importantly, having fun and creating those sorts of memories that are enriching and lasting.