The Taproom at Crust Pizza by Angie Manning
           Recently, mixologist Jace Wallace of the Taproom at Crust Pizza was named as the Best Bartender in Southwest Louisiana by Lagniappe Magazine. With culinary arts being a draw for visitors to Southwest Louisiana, it was spellbinding to get the inside scoop on what makes Jace's creations stand out from the crowd. Walking into the Taproom, I was immediately impressed at the transformation from being outside in the Southwest Louisiana sunshine to having the feeling that I had stepped into a glamorous, upscale lounge with a brick wall on one side with warm lighting and golden and dark brown hues. There are reflective elements on the wall and ceiling too to give the place a polished look – no detail has been left out of creating the ideal environment to enjoy a cocktail, glass of wine or beers on tap.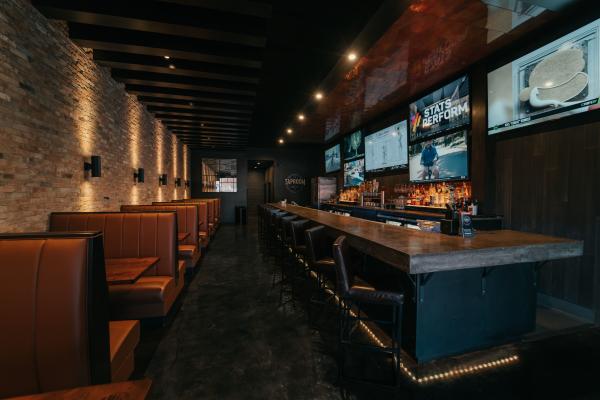 When I met Jace, his smile was an ear-to-ear grin. He's obviously in his element whenever making creations for customers. Back whenever Jace was in high school, he said that he had a bit of artistic flair – painting, writing poetry, making pottery, playing music – with the tuba, trombone and drums. So, he draws from that element of creativity when he approaches experimenting with new flavors. He said that finding the correct balance of flavors is important to making the drink a hit. He's been in the food industry for about 12 years, with 7 of them being more centered on mixology. He got his start with pairing wines with cuisine working in a local Italian restaurant, and from there, he's worked at the House of Blues for a number of years, but he loves being in Lake Charles and has found his niche at The Taproom.
            "We see visitors from all over who find their way to the Taproom – especially from Houston, but we also see people from Galveston, New Orleans and Baton Rouge. They are used to a certain level of cocktail culture where they live, so we want to exceed their expectations with some of our unique pairings and flavors," said Jace.
            The Taproom features mainly Louisiana beers, so if you're not a cocktail person, you can still enjoy local creations. But, you might want to take a peek at some of the drinks below because I am sure your curiosity will get the better of you, and you'll just have to see what all the fuss is about! When chatting with Jace, I saw a bottle of Yellowfin Vodka on the shelf which is locally made, and Jace said that they like to support local and Louisiana products – always a good thing!
            Some of the most popular drinks are the Strawberry Jalapeño Margarita, The Raindrop (complete with a flavor-infused bubble that's a delight to pop), the Manhattan on Bourbon and the Carmel Apple Martini. Check them out!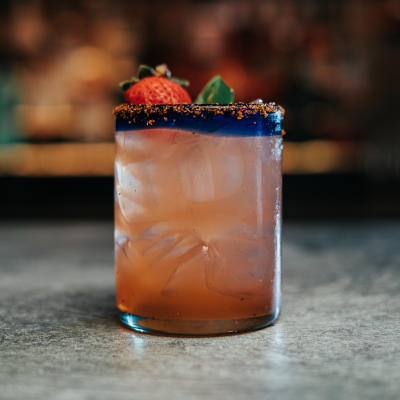 Strawberry Jalapeño Margarita:
Strawberry and jalapeño infused Altos Tequila, Cointreau, agave nectar, homemade strawberry syrup, freshly squeezed lime juice, rimmed with Tajin.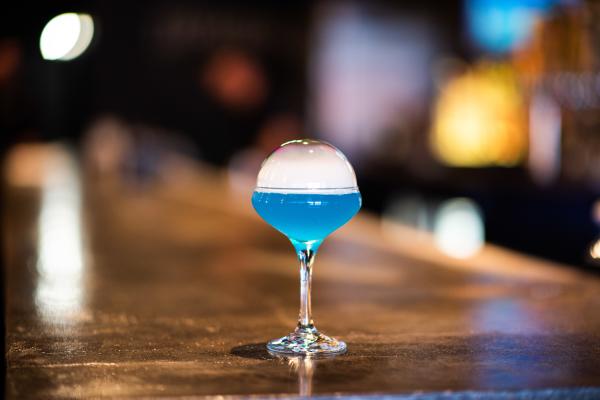 The Raindrop:
Bayou Silver, Malibu, Blue Curacao, homemade simple syrup, freshly squeezed lime juice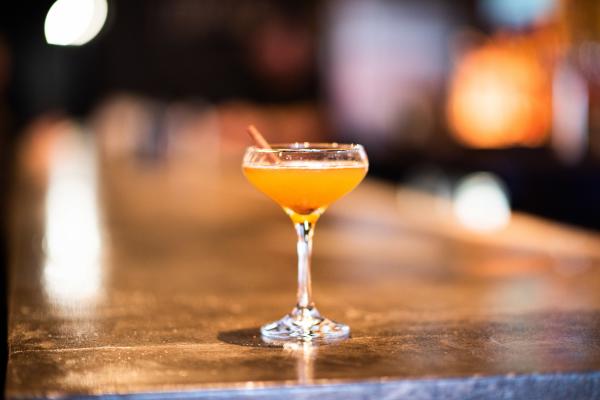 Manhattan on Bourbon:
Pecans & Praline Whisky, pumpkin syrup, sweet Vermouth & orange bitters.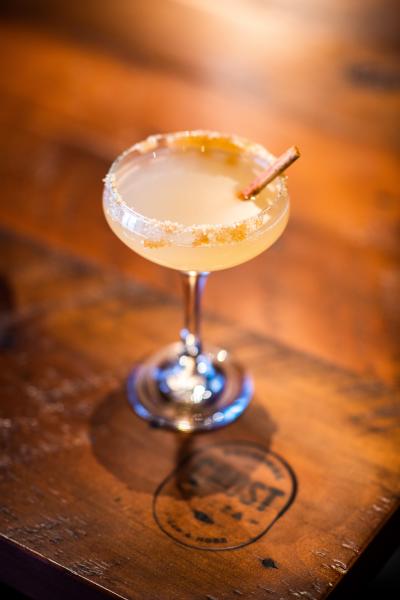 Carmel Apple Martini:
Fresh apple cider, caramel vodka, butterscotch schnapps rimmed with brown sugar and caramel syrup
            Jace has put his spin on many of the cocktails that you order whenever you visit The Taproom namely, The Q, The Hemmingway, The Lotus, the Rose Smash, the Caramel Apple Martini, the Manhattan on Bourbon and the Fallin' for Mangos. Many of the infusions and ingredients they use are made in house, and that goes for the freshness of ingredients at Crust Pizza too – from hand-cut veggies and cheese – to the dough that is used within 2 hours or tossed out. Quality is what you'll taste at The Taproom at Crust Pizza, and I like the creative freedom that their most popular mixologist has for finding the flavor balance that aims to please customers!
Photo Credits: Aaron Young, Light Up Media / Kathryn Shea Duncan, Visit Lake Charles