It's official – spring has arrived, and there's no better time to hop on a bike and get out & about to explore the great outdoors in Southwest Louisiana!
One of my favorite places to ride is at Sam Houston Jones State Park. This park is great for outdoor enthusiasts, offering several scenic, shady trails of varying distances. Check out the trail map! The entrance fee to the park is only $3 per person.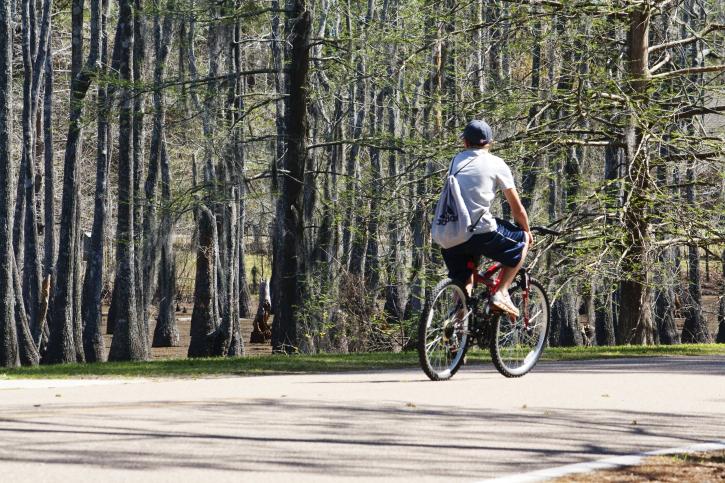 For those looking for a longer scenic ride should get out on the Creole Nature Trail. Local triathlete John O'Donnell recommends rolling through the Cameron Prairie National Wildlife Refuge. "There are large bike lanes down there and you can see tons of bird species, alligators, and other wildlife. For beginners, I'd park at Chesson's Grocery and ride down to Gibbstown Bridge and back, past the Pintail Wildlife Drive."
Prien Lake Park, Lakefront Promenade and  Riverside Park are other great biking locations. For a complete list of our area parks, click here.
There are also a few upcoming biking events taking place in the area, including the 27th Annual Tour LaFitte on Saturday, May 6. The ride will begin and end at the Lake Charles Civic Center. Routes of 10, 27, 40, 50 and 62.5 miles are available and all participants receive a commemorative t-shirt and water bottle. For more information, go to www.tourlafitte.com.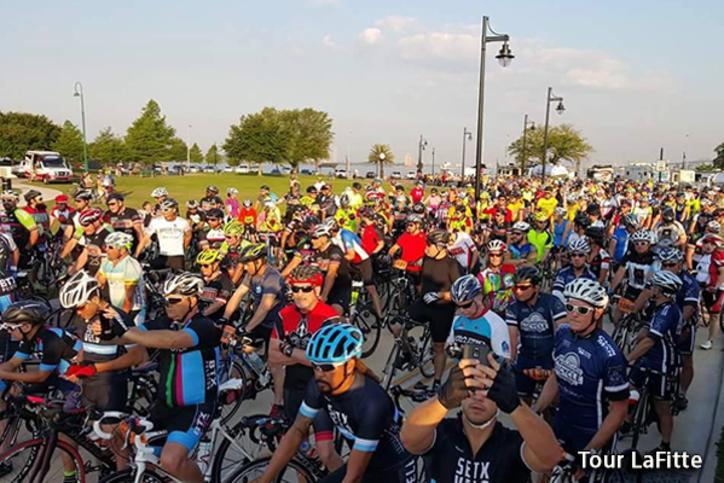 Casual bike rides throughout the community are organized by the Slow Spokes Biking Social group. These rides are perfect for those looking to socialize with friends and explore Lake Charles. Recently, the group organized a St. Patrick's Day ride, which departed from MacFarlane's Celtic Pub and ended at the Lake Charles Civic Center for Live at the Lakefront. Check out their Facebook page for upcoming events.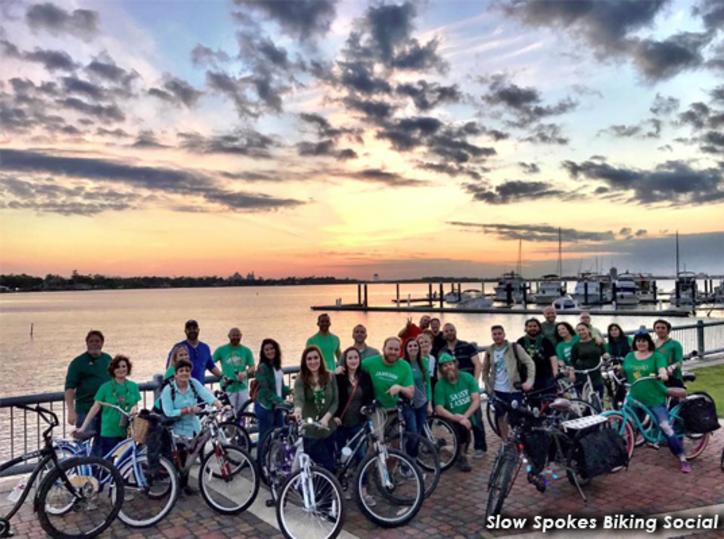 Southern Bicycle Co. (615 E. Prien Lake Rd.) also organizes group rides on Tuesdays at 5:30 p.m. and Saturdays at 7 a.m. Those participating in the ride are asked to arrive 15 minutes prior to departure. For Tuesday rides, there are usually 2 groups of riders: one of fast riders and one group riding at a moderate pace. On Saturdays, 3 groups (if numbers permit) of varying distances and pace will be offered, ranging from 20-75 miles at 16-24 mph. For more information on group rides, visit their Facebook page.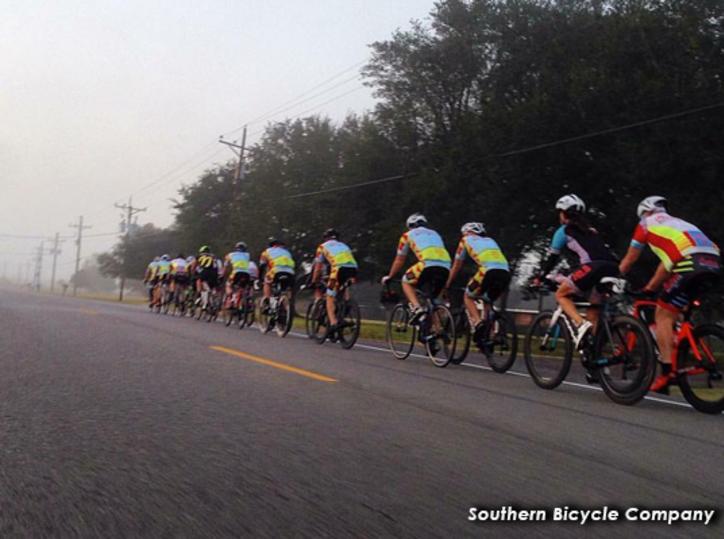 For those of you that don't have your own set of wheels, rent a bike from Lake City Board & Bike and start peddlin' around town! 
Spot something unique or cool while riding? Take a photo and use #VisitLakeCharles to share your biking adventure with us!