Growing up every road trip started off with a stop at a local convenience store for a frozen Coke Icee and a little, paper tray of fried tater logs (it's like a giant French fry!) and boudin balls. My faithful love with boudin balls lasted for many years until my dad visited Holly Beach for work and came home with 2 ice chests. One was filled to the top with fresh shrimp. The other, smaller chest was packed with smoked boudin links.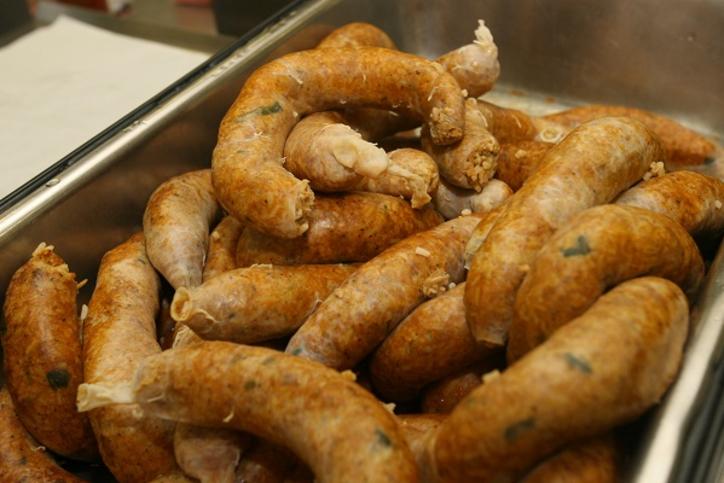 Mom breaded the shrimp for frying, and Dad lit the grill for the boudin.  It didn't take long to warm up since all of the stuffing was already precooked. Once off the grill, he cut it up into bit sized pieces and handed me a piece. WHOA, y'all! It was all the things I knew about boudin and more. The smoked flavor gave the stuffing a whole new taste. A little spicier and the bite of the crisped casing was perfection!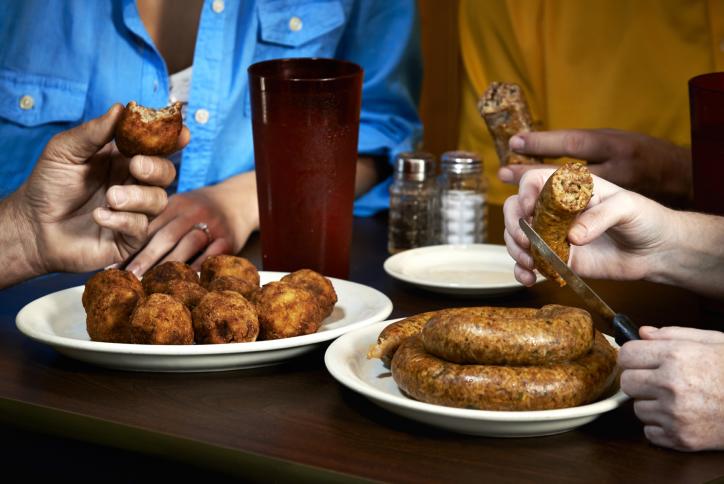 I had a new love, the boudin link. I ate it on its own, on crackers and sometimes inside of a hotdog bun. Every time my dad went down to Southwest Louisiana he came home with a new boudin for us to try; shrimp boudin, crawfish boudin, any and all BOUDIN!
I love boudin! A few weeks ago we asked you how you like your boudin. 
And the message was pretty clear…ball or link, boudin is fantastic BOTH ways!
One of the best ways to get your fill of this Cajun fare and sample a variety of boudin flavors and recipes is Boudin Wars. You'll find bonafide boudin masters all competing for the title of "Best Boudin in Southwest Louisiana." You taste-test your way through the booths and then cast your vote.
That's my kind of contest!! Happy Eating, y'all!