Imagine you and your friends spend a perfect day out on the water and you reel them in all the way to the limit. You take the requisite photos to commemorate your catch. Then what? If you're not keen on cooking your own catfish (or whatever might be hanging on your stringer) consider Louisiana's Catch and Cook program.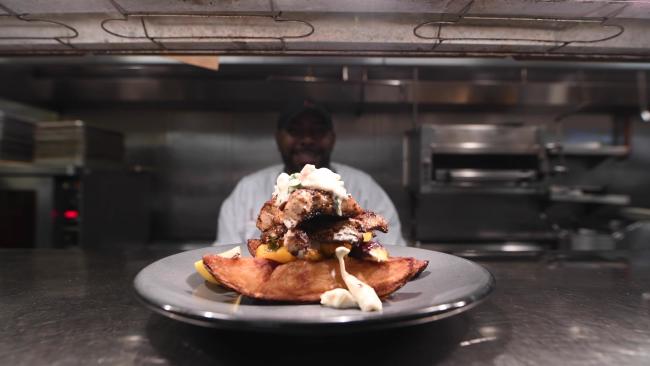 This program joins recreational fishing and local restaurants, allowing anglers to enjoy eating their own catch-of-the-day, prepared by a professional chef. Talk about fresh fish! The program dictates strict compliance codes that ensure food sanitation and safety.
Two Southwest Louisiana restaurants are licensed to provide this service:
Jack Daniel's Bar & Grill

Chef Lyle Broussard, at Jack Daniel's Bar and Grill, L'Auberge Casino Resort, says the Catch and Cook program has been growing over the years. He receives Catch and Cook requests from both locals and hotel guests visiting the area. He commonly sees redfish, speckled trout, and catfish, but adds, "The craziest thing I've seen so far is a Spanish Mackerel." Because of his reputation, Broussard says the fishermen trust him and his staff to create a memorable meal for them. "I haven't heard of a bad experience yet."
Tia Juanita's Fish Camp

In downtown Lake Charles, Tia Juanita's Fish Camp accommodates these requests a couple of times a month, according to manager Cody Ancelet. Anglers can choose to have their fish cooked in one of four ways; fish tacos, blackened, a fried fish basket, grilled fish and veggies, or a combination, depending on how much fish they bring in. He says they cook a lot of redfish and flounder.
So, after your next spectacular fishing trip, sit back, relax, and let the pros cook your catch!
Tips to take advantage of the Catch and Cook program:
You must be a licensed fisherman to participate.
You must clean and filet your own catch, package in single servings, label with date, time, and name of fisherman, and store in a clean, properly cooled container.
Ideally, you should contact the restaurant in advance and make arrangements.