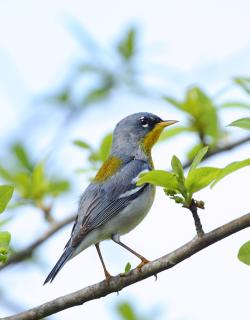 Each year on my birthday, which happens to coincide with the peak of the spring bird migration, my spouse and I travel the Creole Nature Trail All-American Road. Starting in Sulphur, we travel LA-27 to Sabine National Wildlife Refuge, to Johnson Bayou and Peveto Woods, Bird and Butterfly Sanctuary on LA-82. And from there it's again on LA-27 to Cameron Prairie National Wildlife Refuge, LA-14 to Lacassine National Wildlife Refuge and as many back roads of agricultural fields in the region we can fit into our two-day trip.
Perhaps nowhere else in the country is the communication between spouses limited to,  "Ooh-ooh-ooh," or "Aah – did you see that? Stop the car! Look, look, look! You're blocking traffic!" Indeed the Creole Nature Trail is full of excitement for birdwatchers and nature lovers.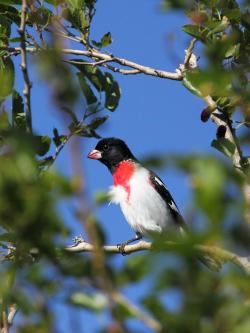 Spring is the perfect time, as birds that winter in this paradise are leaving for their summer homes to the north and others are coming in like cosmopolitans from foreign lands. The skilled birder can see over 100 different species in a day when conditions are right. But, for my wife and I, it's not about the numbers, but about the spectacle.
We enjoy the "ooh la la" regalia of neotropic songbirds and roseate spoonbills, the odd looking caracara, and the clown-like ibis. Always a surprise is a cinnamon teal or vermilion flycatcher too far east. And when a flock of blue-winged teal rises from a roadside pond with a group of males marked with moon shape crescents on their cheeks, no one can hold back an ooh and aah.
The Creole Nature Trail does include terrestrial creatures like the ubiquitous alligator Louisiana is known for. But visitors to the region may also see deer, raccoons, and otters.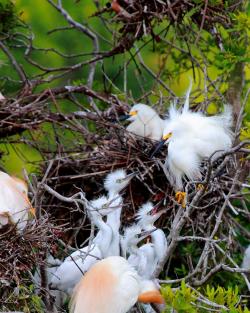 The hospitality of Southwest Louisiana awaits those from around the world and Lake Charles offers cuisine and comfort with numerous places to stay overnight. It's up to you to find the oohs, aahs and ooh la la of Southwest Louisiana. And, you don't have to go far down the Creole Nature Trail to find them.
Check out this video on birdwatching in Southwest Louisiana with Bobby Jorden from Grosse Savanne Eco-tours.