This year, Lake Charles celebrated 150 years of being a city. The city closed out the community celebrations with a huge firework show that ROCKED THE LAKE!
We've got a lot to be proud of here in Southwest Louisiana. People travel from near and far to experience our great city. I know when I have family visiting, they talk about how much fun they had while in our area, and that makes me feel good. We were recently ranked #2  for Small Destination in the US.
And it's just NOT one thing that people love about Lake Charles. There is so much to LOVE. This month's photo of the month taken by Summer Richard - Boudreaux reminded me of that. Just like this sesquicentennial firework show photo, our city shines bright!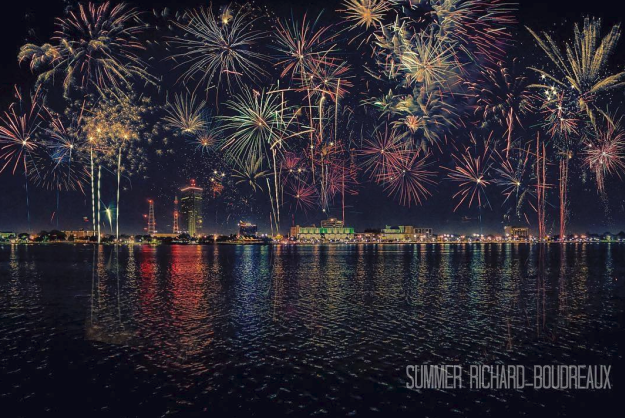 "This photo was taken during a sunset dinner cruise with friends, my intent was to get one great photo of the finale with the city in the background. I decided on the fly to hammer down the shutter and shoot the entire finale, I then stacked all 115 firework shots on top of the HDR cityscape in order to have the whole finale in one shot. This was one of the best firework shows I can remember seeing! We were all super impressed!"
I'm impressed with this photo! Great job, Summer!
So, what are your favorite things about Lake Charles? Share them in the comments. Happy 150 Years, Lake Charles!
For your chance to be shared on our Instagram, Facebook, or Twitter pages, featured on our blog, or even claim the title "Photo of the Month," tag your photos with #VisitLakeCharles.
All Photo of the Month winners receive a FREE mini canvas with the official #VisitLakeCharles hashtag stamp!