In Southwest Louisiana, you do not have to look hard to find our cultural diversity. Here, you can see it in so many of the experiences that can be found throughout our community. Culture is a massive part of Lake Charles' identity and is weaved through our food, festival and events, and art scene.
As a self-described foodie, one of the things I love doing is trying new food spots. You can enjoy Cajun, Creole, Soul food, and so much more here. Food, in so many ways, tells a story, and that is true throughout our community. Here, food isn't just about how it is coming out of the kitchen on a plate, it is about the tradition, heritage, and heart that are represented on the plate too. No matter where you go throughout the Lake Charles area, the food here takes on a decidedly different meaning that is celebrated daily.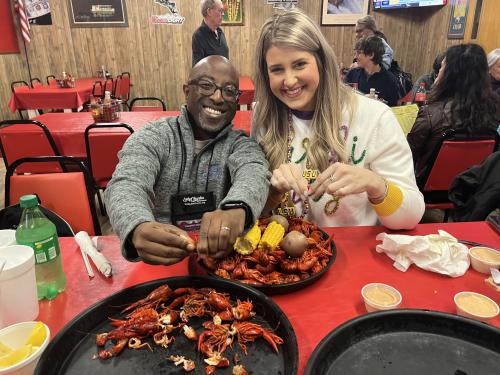 Knowing how to throw a party is another thing Lake Charles is good at. Our parties are called festivals which are all about cultural celebrations. Sure, you can go to a festival for the rides and games, but there is a deeper meaning tied to the people that are about preserving the area's rich heritage. This is all reflected in so many of our festivals like the Cajun Food & Music Festival, Juneteenth Freedom Festival, or the MLK Festival of Southwest Louisiana. Throw in our Cajun and Zydeco music, and you have taken the party to another level that really adds to why people want to visit our piece of Louisiana – from Creole and Cajun roots to everything in between!
We are blessed here in Southwest Louisiana to have all that we have. The area enjoys a rich culture, a mix of diverse experiences, and many perspectives that are resources for how we tell the vibrant stories of our destination responsibly.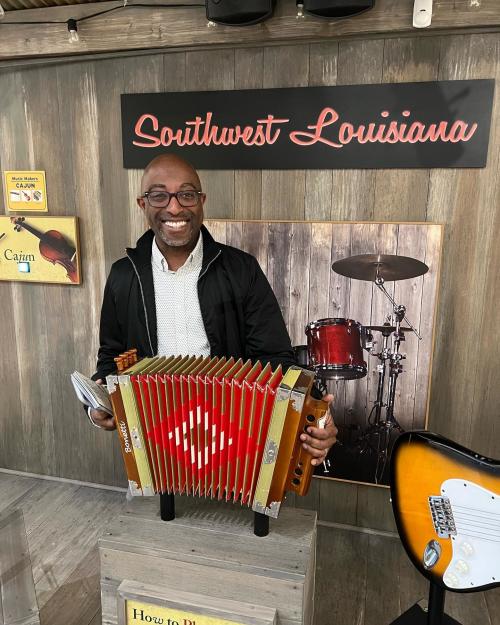 As the destination marketing organization (DMO), we are focused on creating more inclusive stories that celebrate our cultural diversity as daily values, not as a marketing ploy to fill hotel rooms. The best way we can inspire visitors to want to be in our community is by always leading with our greatest strength, and that is our destination's character. Our job is to show how our character intersects with all the things we promote so that we create meaningful connections with visitors.
Diversity is not a buzzword at Visit Lake Charles. It is part of our DNA. It is a shared community value that we stand on as a foundation and embrace as part of authentic storytelling that uplifts not just tourism but our entire community.