#SupportLocal. It's a hashtag that I run across almost daily as I swipe through my social feeds. But what does it mean? In Southwest Louisiana, we take #SupportLocal pretty seriously. We love our local musicians, artists, chefs and businesses.
There is one festival that takes #SupportLocal to a new level. That's Chuck Fest. Chuck Fest is a celebration of all things Lake Charles. Dedicated to showcasing "Lake Chuck's" cultural community, the festival puts the focus on the area's local talent.
This year, that means beer! Chuck Fest has always showcased beers & spirits made in Louisiana, but now Lake Charles can boast of its own brews! Crying Eagle Brewing Company launched on the scene a few months ago with 3 great beers, but their American cream ale "The Chuck" will be THE featured brew of Chuck Fest.
The beer's name, "Chuck," is referring to the people of Lake Charles. The inspiration behind this reference comes from Charles Sallier, one of the first settlers of the area.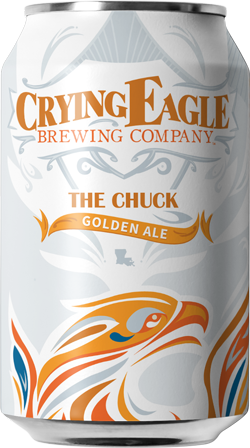 Even the ingredients of The Chuck are local. Louisiana rice and sugar cane are used to create a clean, crisp flavor and perfect balance between hops and malt. The malt brings a thin sweetness to the palate. Doesn't that just sound refreshing?
Crying Eagle Brewing Company isn't the only thing to look forward to. Chuck Fest has put together a FANTASTIC band lineup and vendor list. The whole family is invited, even your four legged family members! And the best part – IT'S FREE!
Chuck Fest 2016 will take place Saturday, Oct. 15 from noon to midnight on the 600 and 700 blocks of Ryan Street. For the latest information on Chuck Fest, visit www.chuckfestla.com or follow their Facebook page at www.facebook.com/ChuckFestLA.