Coffee:30 Gourmet Coffee & Beignets!
So, coffee is my jam. I love it, probably a bit too much. Imagine my surprise when someone else understands that anytime is coffee time – Coffee:30 – right? My coworker, Kathryn, and I saw some movement on social media about a new coffee place located where a former beloved coffee/lunch spot once stood, Chez Caffe, 127 W. College St. If you have ever been to Chez Caffe, the entire space has been completely transformed. The flooring is more of a light, faux wood finish with deep turquoise walls and gold accents. The front area has a modern, crystal chandelier with a lounge area, and in the back, the coffee bar has a caramel-colored backsplash with an upscale look to truly complement the gourmet coffee products and delicious menu items.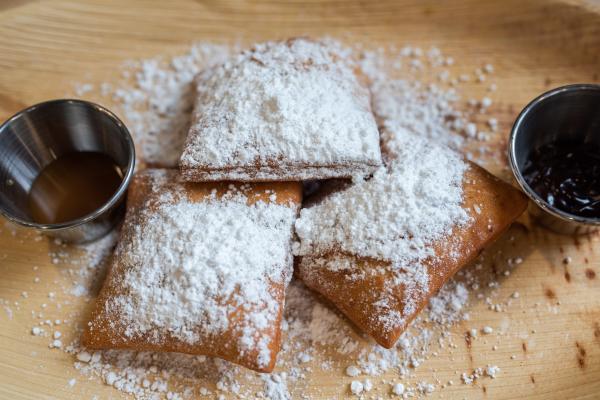 Coffee:30 Beignets (salted caramel & chocolate sauce)
I reached out to Josh Smith and Shadi Abrusley to see about getting a sneak peek into the Coffee:30 space, but little did I know, they had prepared many of their signature dishes for us to see for photo opportunities, and taste…of course! I picked the exact wrong time to count calories. So, first, beignets. The Lake Area now has a dedicated beignet place – it's on the sign!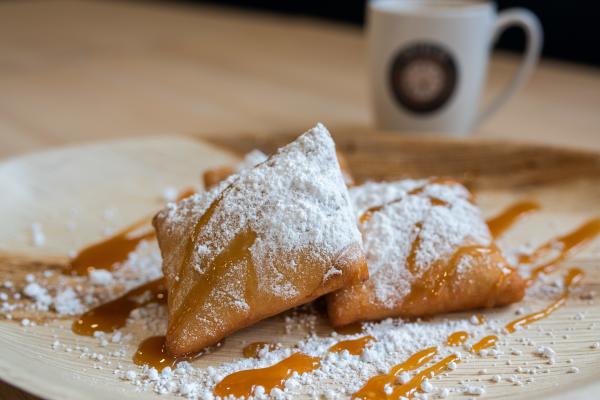 I love beignets so much, I had to post another shot. Look at that Drizzle - y'all!
"Our goal is to present more of an upscale, artisanal treatment to the coffee experience at Coffee:30," Josh explained.

Coffee:30 has a full kitchen, beignets, sandwiches and burgers – while also tipping their hat to Chez Caffe's chicken salad, called the "The 1997 Chicken Salad" – because every menu item will have something to do with the idea of "time" in the name, and that was the year Chez Caffe opened. And, don't worry, they will have avocado toast, I made sure of that! One of the cool things about Coffee:30's burgers is that the beef is locally sourced from JVS Cattle in Sulphur. The coffee is made by Reve Coffee Roasters out of Lafayette, with a special blend that you can only get at Coffee:30. (PS, Reve means "dream" in French!)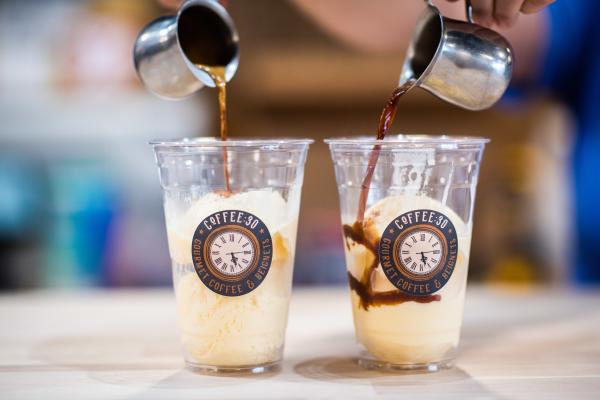 Coffee: 30 Affogato 
In addition to regular coffee favorites, they will eventually have a mocktail menu of nonalcoholic drinks including a bourbon barrel aged coffee bean! So, as soon as I sat down at the bar, Kathryn and I were presented with "The Affogato," a decadent treat with vanilla ice cream drowned in hot espresso and chocolate syrup. Then, out came a parade of some of their creations!
Check out these incredible menu items: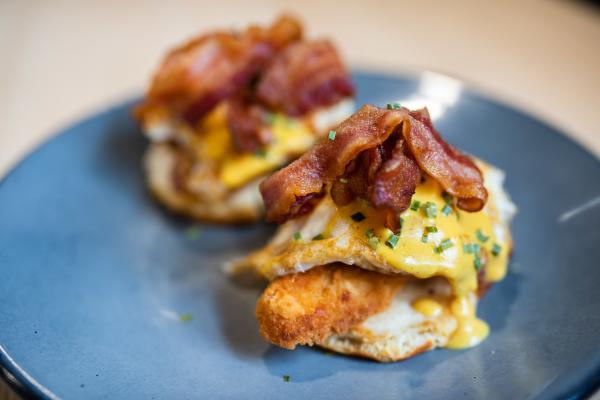 Chicken Lake Charles (biscuit, chicken, egg, apple smoked bacon w/Cajun hollandaise sauce)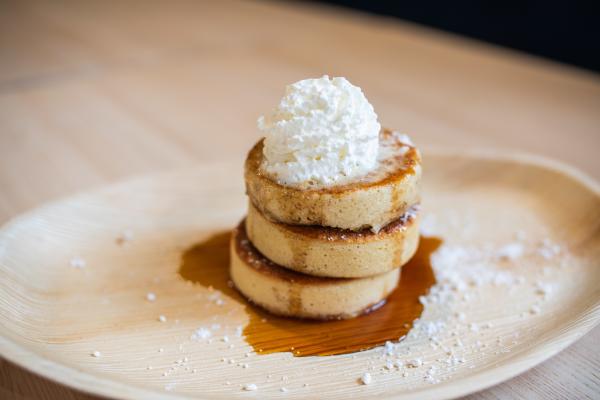 Pancake Souffle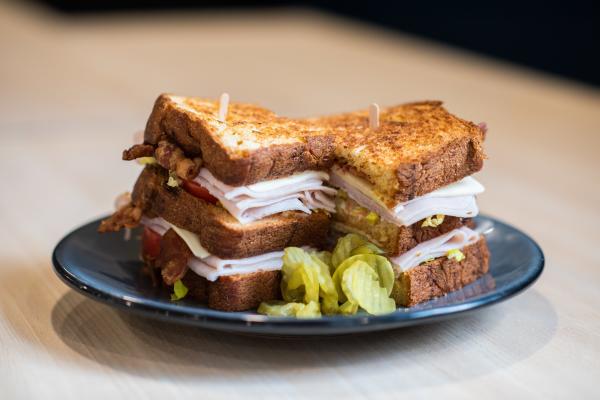 Coffee:30 Club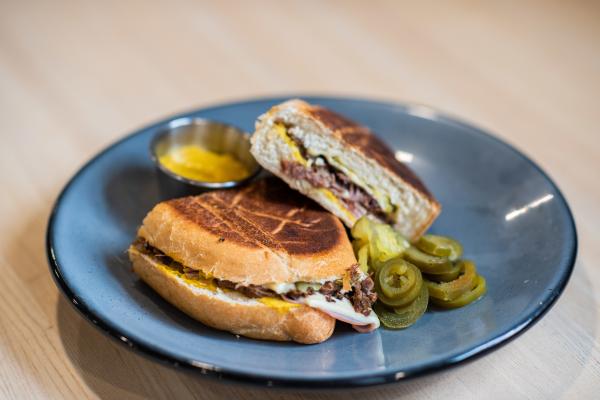 Coffee:30 Cuban Countdown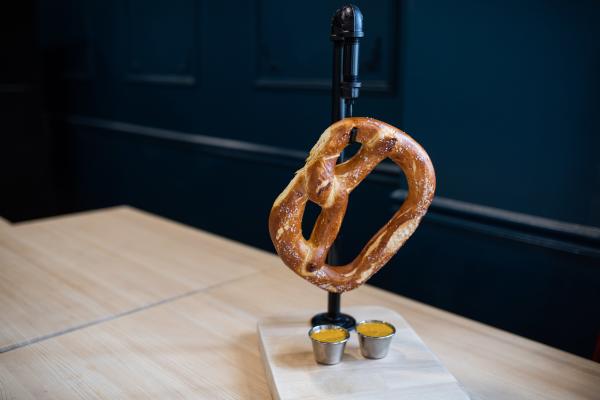 So, they didn't have a name for this, and I suggested "The Infinity Pretzel" - and it stuck! Yay!
The hours of operation are 7 a.m. – 3 p.m. Tuesday – Saturday, with the hopes of expanding the hours and building upon that foundation. Coffee:30 also has patio seating and will eventually feature live music on weekends. Coffee:30 is now hot spot for business meetings, lunch dates, breakfast meet-ups and any time you may need a quick pick-me-up or sweet treat!

Coffee:30 opened officially on August 31st!
Keep up with them on Facebook and Instagram to stay up to date!
TRIVIA:
The name "Coffee:30" was a thought that Joshua's wife, Taylor, had on her birthday, the year that she turned 30 in 2019. Her birthday is May 27, and so, the clock on Coffee:30's logo reflects 5:27. Impress your friends with this knowledge! ;-)

Photos by Kathryn Shea Duncan