Every year when crawfish season rolls around, people are rushing to the nearest restaurant or boil stop to enjoy a couple of pounds. And, believe me, people are enjoying them! I must see dozens of crawfish platters come across my social feeds. And I'm not mad about it!
It was this one crawfish picture that really got my attention.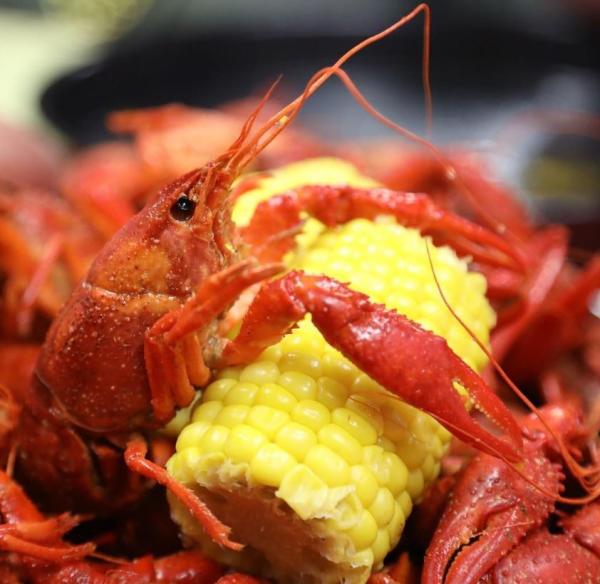 Shared by first time Lake Charles visitor, Tammilee, her photo captured a crawfish "love fest." It even looks like that crawdaddy is hugging the ear of corn! LOL
"This photo was shot at Seafood Palace before we indulged in a giant feast of crawfish. The entire table was excited to dive into platters of fresh boiled crawfish and experience the best flavors of Southern Louisiana. My goal with this photo was to share a snapshot of the amazing cuisine that is available in Lake Charles. Every time I visit Lake Charles I fall more and more in love with the city, the people and the amazing food."
Feed your crawfish craving soon! We've got a full list of crawfish restaurants and recommendations from locals and visitors.
For your chance to be shared on our Instagram, Facebook, or Twitter pages, featured on our blog, or even claim the title "Photo of the Month," tag your photos with #VisitLakeCharles.
All Photo of the Month winners receive a FREE mini canvas with the official #VisitLakeCharles stamp!