You may not recognize local iron artist Josh Guillory, but if you have been to Lake Charles, you've seen his work. In 2008, the City of Lake Charles commissioned Guillory to create the lampposts, unique lighting, and other ironwork along the Lakefront Promenade. While this project is highly visible, it is only a glimpse of the ornate work Guillory and his seven staff members produce.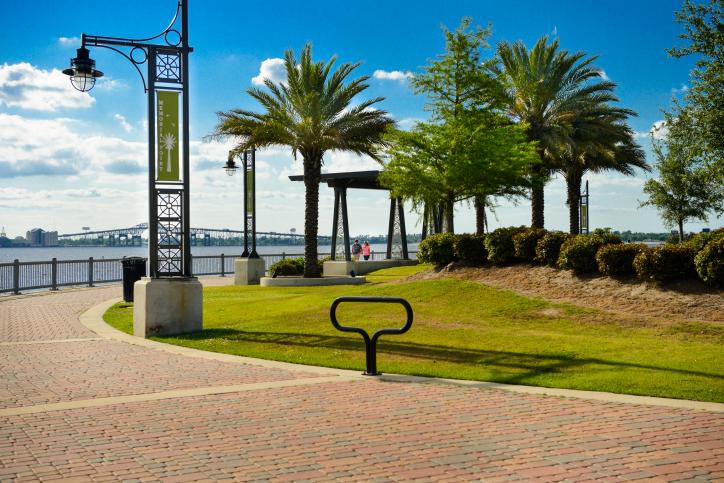 Guillory can construct most anything a client wishes, but he specializes in elaborate driveway gates and staircase railings. He says he's been welding since the age of 16 and began his career in the oil refineries. He continues to do contract work for the industries, but after he built a house in 2002, he discovered his passion for ornamental iron work. He basically taught himself the craft through studying books and articles on the internet and has been perfecting his art over the past 11 years.
Guillory loves his career and feels blessed to be able to make ornamental ironwork his life's work. As a child, Guillory loved arts and crafts. "When you put that together with a creative mechanical mind, I found my perfect niche – blacksmithing, design work, a little bit of engineering."
In addition to the Lakefront, Guillory's work can be found locally on the Ryan Street Streetscape, in homes and businesses, and across the U.S., including several high profile commissions. He designed and created the entry gate at St. Joseph's Plantation near Gramercy, La. This plantation was the locale for the filming of Twelve Years a Slave, winner of numerous awards in 2014, including the Academy Award for Best Motion Picture of the Year. Guillory designed the gate to look like it might have been original from 1850. He utilized the same hand-made techniques a blacksmith would have used 200 years ago, with an anvil, forge and rivets.
Speaking of awards, Guillory has won a few of his own. He is a member of the National Ornamental and Miscellaneous Metal Association (NOMMA) and won four awards – two golds, a silver and a bronze – between 2009-2011. He won an Ernest Wiemann Top Job Award in 2012.
When you visit Lake Charles and stroll the Lakefront Promenade, take note of the exquisite iron work and appreciate the artistic talent of Josh Guillory.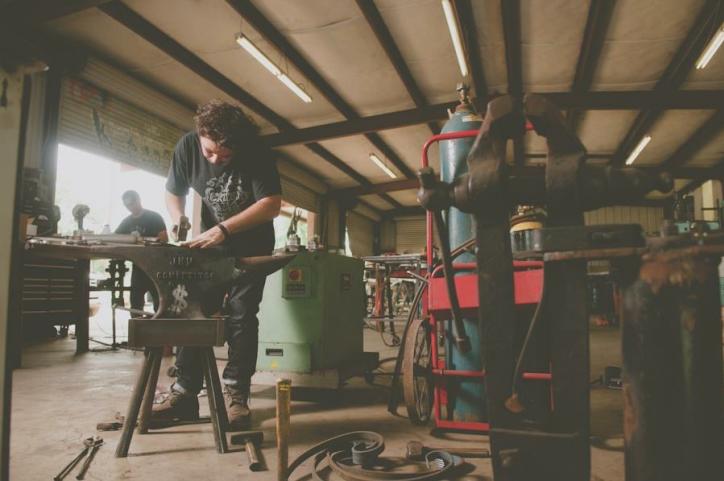 For more information or to see more of Guillory's work, visit his shop and showroom in the shadow of the I-10 bridge at 620 Miller Ave, Westlake, La., find Custom Iron by Josh on Facebook, or call 337-794-4122.