'Tis the season of hope and good cheer. What better way to spread the love than to be whisked away by the tulle and glitz of live dance and classical music. Lake Charles is home to not one but three Christmas dance productions! All highlighting the city's talented youth in varying ways. Get your tickets soon as some productions begin later this month. Whether you're a connoisseur of the theater or this will be your first time, these productions are sure to inspire. What a magical tradition to begin or continue with friends, children, and loved ones!
I had an opportunity to chat with each of the Directors of the shows. Below are a few takeaways of each production in order of when they premiere. I certainly will be attending all 3, hope to see you there!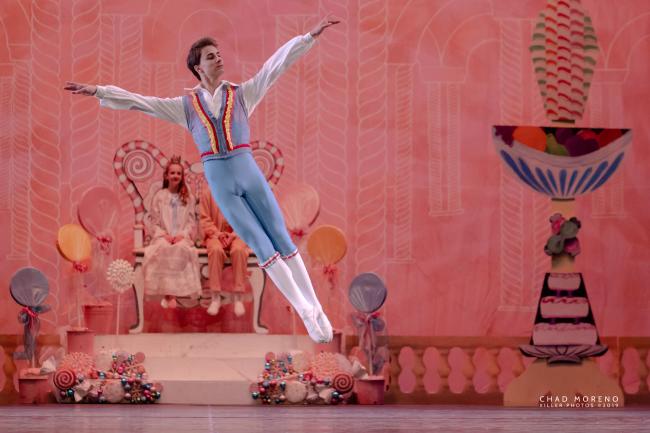 Photo by Chad Moreno, Killer Photos
November 21-23, 2019
The first to start of the season is Lake Area Ballet's 'The Nutcracker.' This classic tale is made local by casting exclusively high school-aged, young professionals, from the area as all lead and supporting roles. It is also the original version from the 1963 show by "Ballet Joyeux Company," the first regional ballet company established in Lake Charles.
Since then Coleen Benoit, the Director of Lake Charles Dance Academy, has added roles to accommodate the full cast and give all who desire to be in the show a place to shine. All sets, scenery, and costumes are contributed by local artists as well. Lake Area Ballet aims to promote, educate, and appeal to all audiences offering student shows as well as those open to the general public. Be sure to add this feel-good classic to your seasonal repertoire!  
For Tickets Visit the website: https://lakeareaballettheatre.com/
Lake Charles Civic Ballet presents 'Christmas in Louisiana: Once Upon a Time'
December 12-14, 2019
For a Christmas story closer to home, Lake Area Civic Ballet will be performing an original ballet titled Christmas in Louisiana: Once Upon a Time. Chocked with local history and relatable references, this hour-long story is narrated by Santa about his countless trips to Lake Charles throughout history.
 Both the late Lady Leah and current Director Lady Holly Hathaway Kaough choreographed and wrote the script 15 years ago, and this year with added scenes and updated costuming, it is premiering in a fresh new light. Artists aged three to high school, including guest character roles from the St. Nicholas Center, will be bringing the narrative to life through ballet and tap dances set to beautiful classical music. Backdrops are painted by local artist and Technical Director Fred Stark. This one of a kind production embodies teachable moments about SWLA with a dash of theatrical Christmas magic.
For Performance Dates and Tickets. School Shows Available as well, visit: http://www.lakecharlescivicballet.com/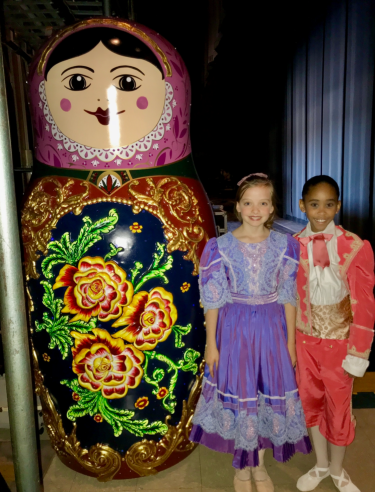 Sarah Quinn Jones Ballet presents Moscow Ballet's 'Great Russian Nutcracker'
December 30, 2019
Worlds collide as area dancers are given the chance to perform with professional ballerinas of the highest caliber from the Moscow Ballet. Sarah Quinn Jones has served as coordinator for the company since 1996, hosting one of the three touring groups that Moscow Ballet has. Other Louisiana cities include Baton Rouge, Shreveport, Monroe, and New Orleans.
Auditions were held in October and the young dancers selected have been rehearsing fervently to join with the professionals this December, just hours before the show! This production of Nutcracker uses unique sets and puppetry that transports the audience to a fantasy land of peace and harmony. The professional dancers bring humor, charm and athletic prowess to Tchaikovsky's timeless score. The New York Times rated this production as a "hot ticket." How lucky are we to have it right in our backyard!
For Tickets Please Visit: https://www.nutcracker.com/your-city/get-tickets/lake-charles