Delicious Diversity from Coffee to Soul Food
The community in Lake Charles is one that embraces diversity and celebrates individual accomplishments and creativity. From music, food and everything in between, like most cities across Louisiana, the spirit of a cultural gumbo is alive and well and showcased in a variety of ways. If you are looking to support black-owned businesses, choose from the à la carte selections below for breakfast, lunch, dinner – and you know – snacks too. Also, be sure to check out black-owned businesses in #LouisianasPlayground for more ideas.
Common Grounds Coffee Shop
If you are in the mood for a steaming cup of coffee, perfectly flavored cold-brew or good eats, Common Grounds, 619 Ryan St., in downtown Lake Charles is solid choice. Bright, bold and colorful décor is selected to inspire and uplift your very spirit from sunflowers and cheerful sayings to scripture and whimsical imagery. A wall of windows allows a view of the street-scape and lets in just the right amount of natural light to flood into the space. Half of the coffee house is traditional seating, and the other half has more of a living-room feel. It's an inviting place for breakfast, salads, sandwiches, soups, or you can indulge in sweet stuff - like pecan cinnamon rolls, peach cobbler or bread pudding. (Yum!)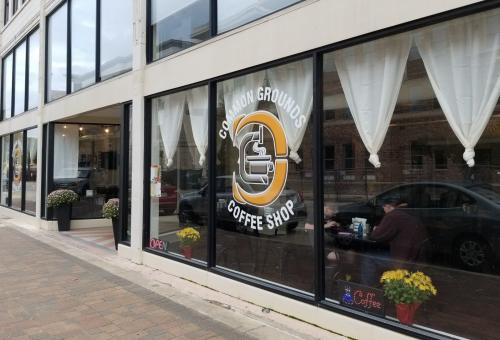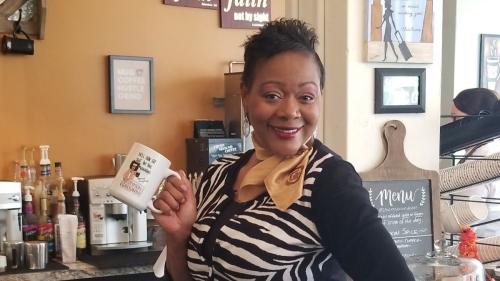 Mama Reta's Kitchen
It's been said before that we have incredible hospitality in the South. And, while that is true, there are some people who take Southern Hospitality to a different level. It's the "treating you like family" kind of hospitality that really makes you have a genuine smile with crinkles around your eyes and a warm glow in your heart. Well, that's what eating at Mama Reta's Kitchen is like, 345 Broad Street, in downtown Lake Charles. The soul food that you get here truly feeds your soul. The onion rings and the shrimp po-boy are top notch, but literally, everything on the menu is scrumptious. The special touch that Mama Reta's gives is a complimentary piece of cake for dessert. I mean – come on – that is fantastic! Who doesn't like free cake? And, Mama Reta also makes it a point to visit each and every table to ask how you're doing. It's truly an unforgettable experience from beginning to end.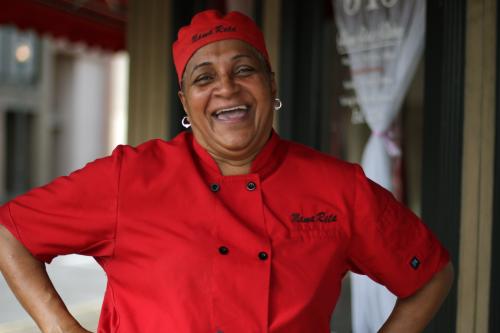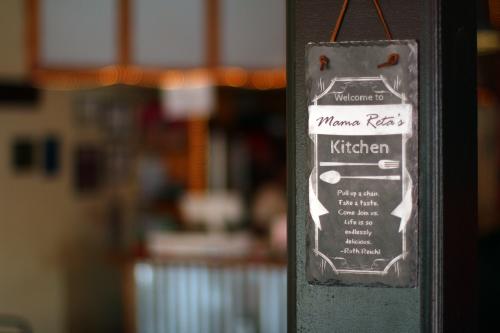 Famous Foods
Winner of the inaugural Boudin Wars, Famous Foods, 1475 Gerstner Memorial Dr., is definitely a place to get a taste of a variety of boudin and cracklins. (Most people from Southwest Louisiana can identify a bag with cracklins in it, and then, the cravings begin!) A quick bit of trivia about Famous Foods is a saying that they keep on their chalkboard in the back: "We do not just sell food. We sell an experience of South Louisiana's culture." And, it is so true. Voted #1 barbecue in Southwest Louisiana by Lagniappe Magazine, from brisket and barbecue to hot links, pork steak, chicken and turkey wings, Famous Foods aims to please. Advice before going? Bring a huge appetite!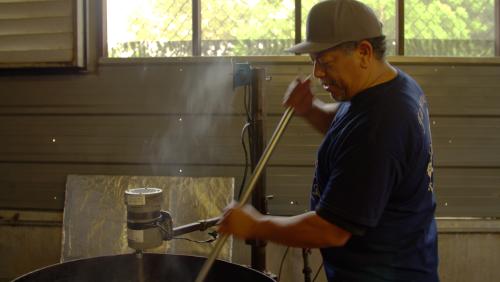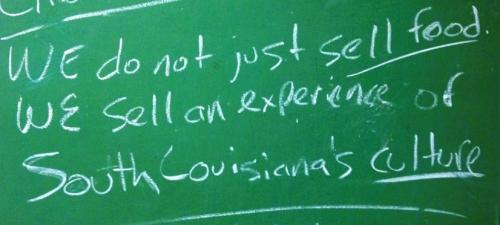 #VisitLakeCharles #LouisianasPlayground