Whether visiting family or enjoying a vacation to Southwest Louisiana, when you're in town, you'll want to savor as much of our unique culture as possible – live music, museums, art, and of course, our fabulous food! To truly experience the flavor of local cuisine, dine where the locals hang out! They know the best spots for whatever you're in the mood for.  Southwest Louisiana is home to dozens of family-owned establishments with a reputation for great food. Here's a short list of some of my favorites to get you started.
Darrell's has consistently earned kudos as one of the best eateries for hearty, man-sized po'boys and sandwiches. Try a Darrell's Special with jalapeño mayo or the Surf and Turf. Be sure to have a stack of napkins next to your plate! Located at 119 W. College St., Lake Charles.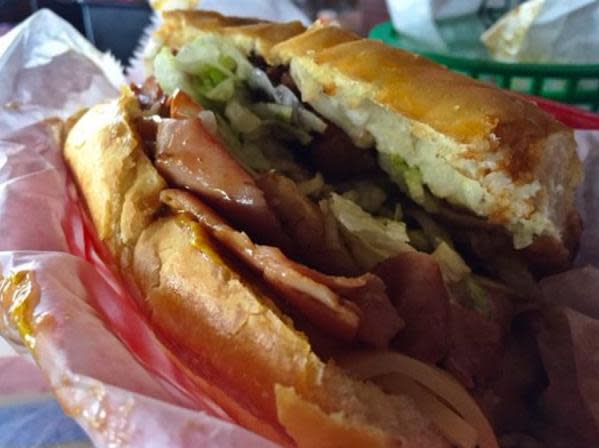 Botsky's is one of the newer establishments in town but has quickly become a hometown favorite for their wide-variety of gourmet hot dogs and eclectic mix of toppers. Alligator dog with Cajun slaw? Kobe frank topped with mac and cheese? Smoked sausage and sriracha? Oh, the decisions! Earlier this year, owner Michael Krajicek was named Louisiana's 2015 Restaurateur of the Year. At 104 W. Pujo St., Lake Charles.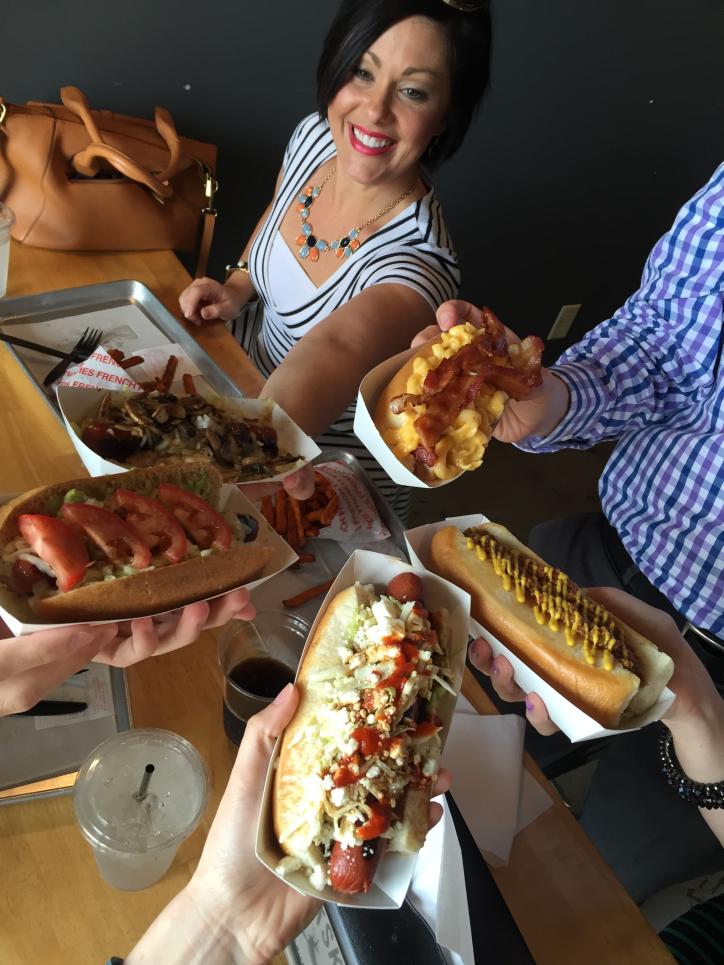 Luna Bar and Grill is popular for both their excellent cuisine and live musical entertainment. Their menu has a celestial theme, with signature sandwiches named for planets. They offer tempting appetizers, super salads, and tantalizing entrees. Luna also boasts one of the best Sunday brunches in the area. 719 Ryan St., Lake Charles.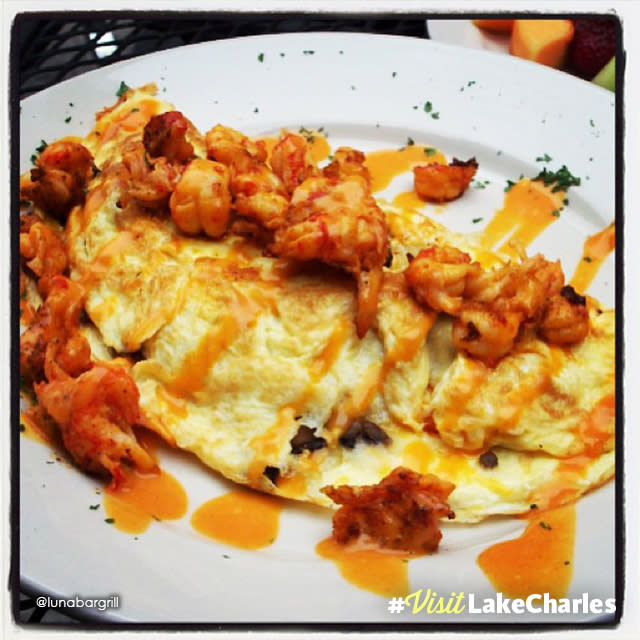 ​
Are you in the mood for Italian fare? Try Tony's Pizza, 335 E Prien Lake Rd., Lake Charles, that's been in business over 50 years serving tasty pizzas, pastas, delicious meat-filled salads and roast beef sandwiches. Or visit Joe's Pizza and Pasta at 1601 Ruth St. in Sulphur for some of the best homemade marinara sauce you've ever tried.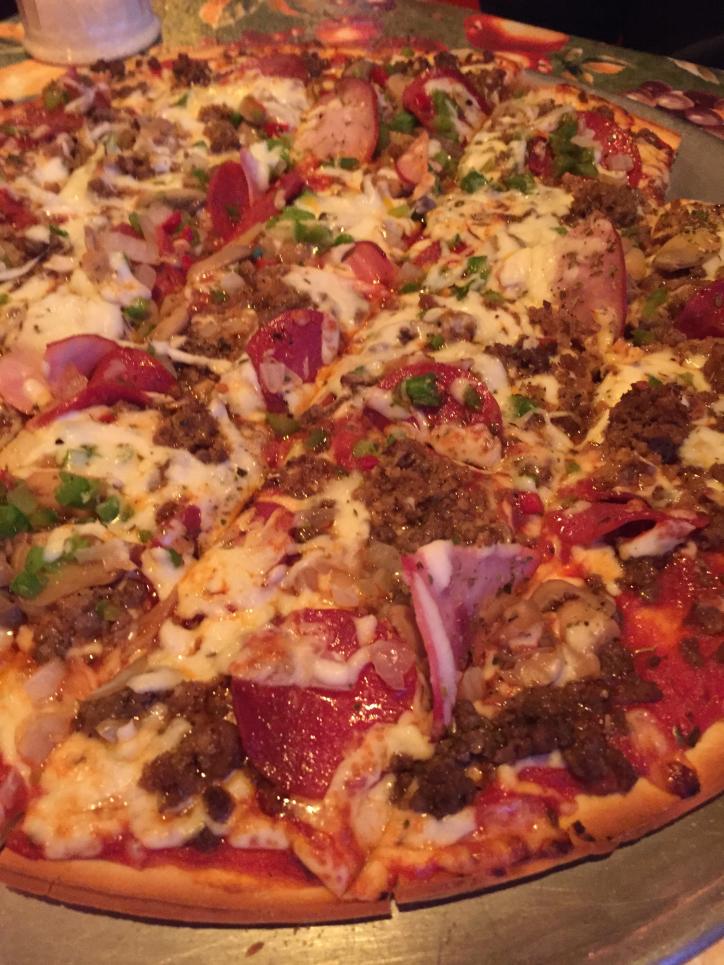 Speaking of Sulphur, this small town is a hotbed for hometown favorites. Sulphur hosts the annual Boudin Wars competition, but no need to wait until September for this regional delicacy. Sample boudin at Hollier's Cajun Kitchen, 1709 Ruth St. They specialize in steaks and seafood. Locals flock to their daily lunch buffet, 11 a.m. – 2 p.m. "Big Meat Wednesday" draws an especially large crowd. It includes all you can eat chicken, sausage, pork steak, pork ribs, rice dressing, beans, and potato salad. LeBleu's Landing at 202 Henning Dr. also offers a popular buffet specializing in seafood and regional recipes. For those with smaller appetites, menu selections are available.
Maybe you love Greek or Lebanese food. Toga Grill at 4439 Nelson Rd., Cousin's at 2612 Kirkman St., and Zeus Café at 409 W. Prien Lake Rd. all have excellent gyro plates, shish kabob, shawarma, hummus and more.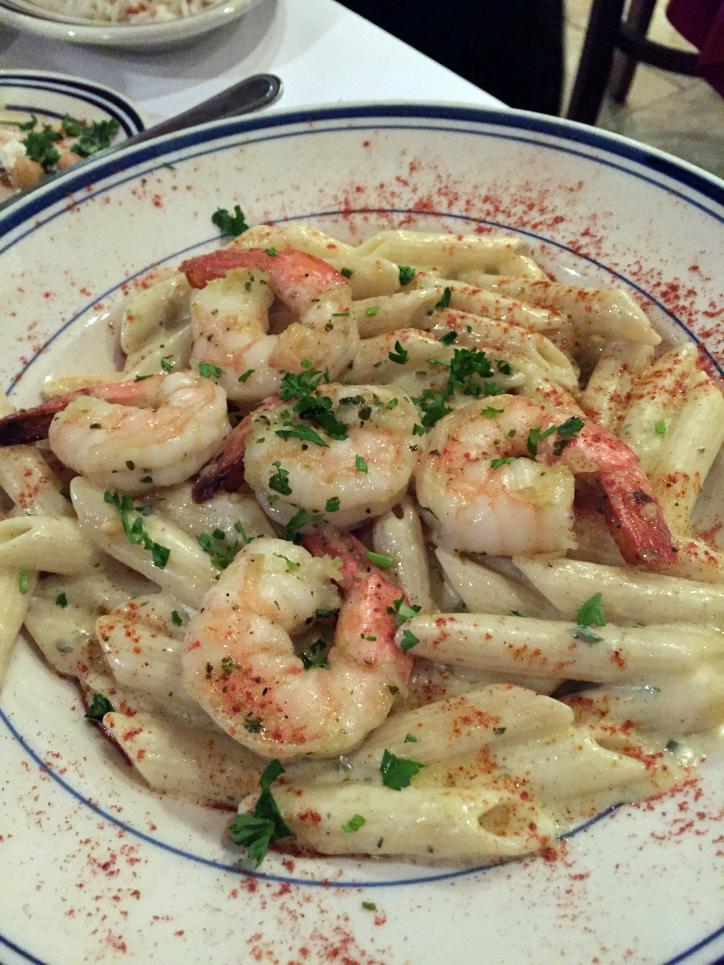 For Mexican aficionados, try Agave Tamale at 521 Alamo St., Casa Manana at 2510 Ryan St., or El Tapatio, 2624 Gerstner Memorial Dr.
Feel like dressing up for dinner? Lake Charles has several fine dining establishments. For steaks and seafood, try Harlequin, 501 W. College St. For seafood with a Mediterranean flair, visit Mazen's, 217 W. College St. Pat's of Henderson is the place for Cajun cuisine at 1500 Siebarth Dr.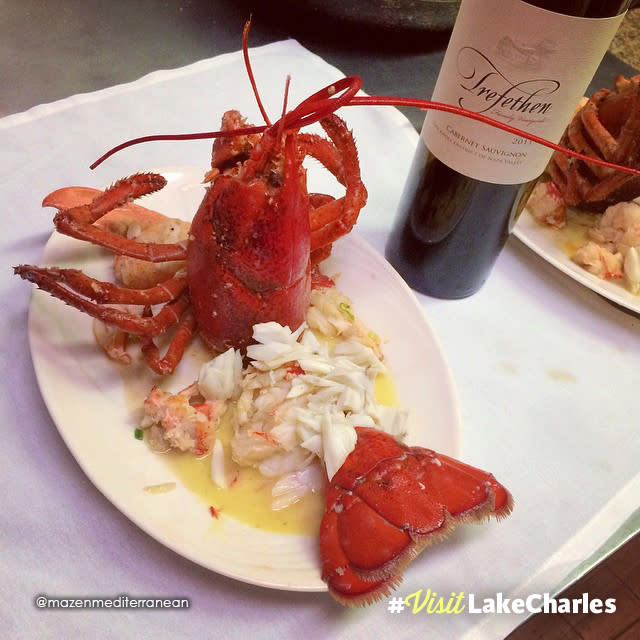 These suggestions are only a small sampling of the many great places to eat while visiting the lake area. If you need more ideas, just ask the locals. They'll be happy to share with you their favorite places to eat! In fact, check out the Top 20 Restaurants in Southwest Louisiana that were voted on by the locals.  Bon appétit!
Check out our Foodies Board on Pinterest! 
Follow Visit Lake Charles's board Foodies- Culinary Adventure on Pinterest.