I've experienced a few tropical storms and hurricanes and I have come to the conclusion that my kind of hurricane season is shaken with ice. Big thanks to Bayou Rum for coming up with this sweet sipping cocktail.
Louisiana Spirits does an amazing job of distilling a variety of rums. This particular recipe calls for 2: silver and select. You can find Bayou Rum in several locations across the country or even purchase online – but for the best experience, I suggest a food road trip to Southwest Louisiana/Lake Charles for a tour of the facility. After a few tastings,  stock up on all your Bayou Rum needs – including the ingredients for this Bayou Rum Hurricane.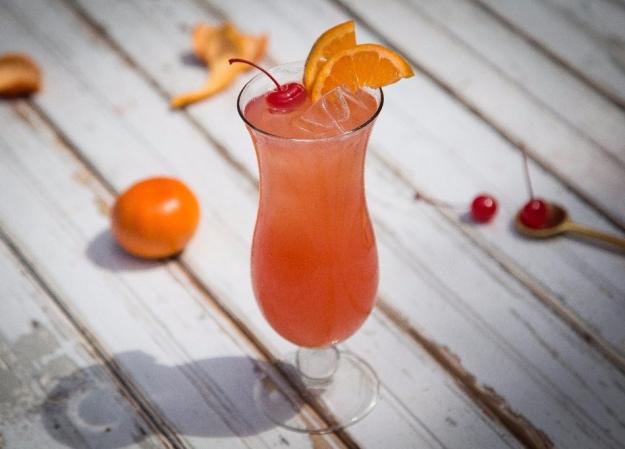 Ingredients:
2 parts Bayou Silver Rum
2 parts Bayou Select Rum
2 parts passion fruit juice
1 part orange juice
1 part lime juice
½ part simple syrup
½ part grenadine
 
Directions:
Combine all ingredients in a shaker with ice, shake and pour into a hurricane glass filled with fresh ice.
Garnish with a cherry and orange slice.
For more information on Bayou Rum and other local spirits, visit www.visitlakecharles.org/brews. And if your taste buds are interested in a full blown Cajun Taste-away, check out our Foodie itinerary.