If your mouth doesn't start watering instantly while reading this recipe, you might want to seek a professional taste bud analysis (if that is even a thing).
When you are craving a rich, buttery dish, this might just be the pièce de résistance. And thanks to Chef Jeff with Flip My Food, this recipe has been "flipped" into a healthier option.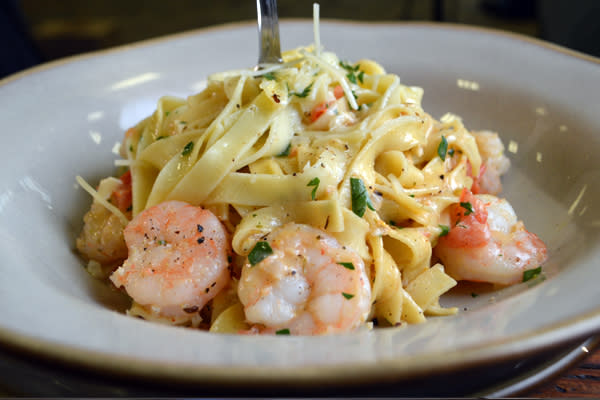 Ingredients:
1 lb. store bought fresh fettuccine
½  stick unsalted butter
1 lb. medium shrimp, washed, tails removed and deveined
1 tablespoon fresh garlic, minced
2 teaspoons Italian seasoning
Kosher Salt to taste
Fresh ground pepper to taste
¼  cup freshly grated Parmesan cheese
1 tablespoons fresh Italian parsley leaves, chopped
1 medium heirloom tomato or your choice, diced
1. Cook pasta according to package directions; drain well and set aside. Reserve 1 cup of pasta water.
2. Melt butter in a large pan over medium heat. Add shrimp and sauté until almost bright pink. Add garlic to pan and cook until fragrant, about 3 minutes, or until shrimp are cooked through.
3. Add pasta to pan and toss well. Season with Italian seasoning, salt and pepper. Gradually add reserved pasta water if needed. Transfer pasta to a serving dish and top with Parmesan.
4. Garnish with parsley and diced tomatoes, serve immediately.
Find more Cajun Recipes here. To learn more about Flip My Food, visit www.flipmyfood.com.
Not in the mood to cook your own shrimp? No worries! There are several Southwest Louisiana restaurants who'd be happy to serve you. Click here for a full list.