One of the things I find special about Southwest Louisiana is the sky. Sure, the world shares one sun and moon, but it sure does seem like every sunrise or sunset was put in the sky just for us!
And even more special -- a rainbow. Every time I am lucky enough to see a rainbow I am usually in the car and any picture I might snap has the windshield or side mirror in the shot. Not @PhoteauxBien's shot. She got the perfect rainbow picture that begs the question, "What is at the end of that rainbow?"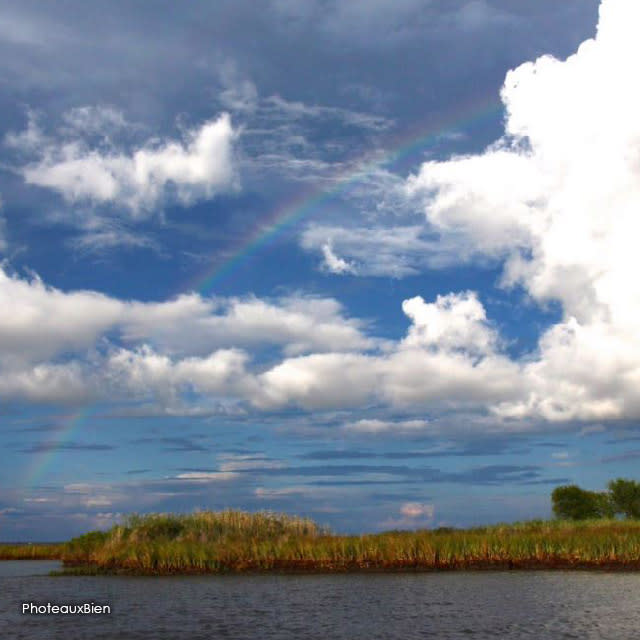 "I took this photo after a rain shower at Turner's Bay. My husband and I were there fishing for specks and redfish. The light was gorgeous so I started snapping pictures. Then this rainbow appeared! I was fortunate to capture this beautiful scene and I'm delighted to share!"
Thanks for sharing, @PhoteauxBien and congratulations on Photo of the Month! It's a photo that inspires!
For your chance to be shared on our Instagram, Facebook, or Twitter pages, featured on our blog, or even claim the title "Photo of the Month," tag your photos with #VisitLakeCharles.
All Photo of the Month winners receive a FREE mini canvas with the official #VisitLakeCharles hashtag stamp!