Planning a road trip for Spring Break? Visit Southwest Louisiana and pass a good time! The best way to experience the cultural spirit of any region is through its food and music. That's great news for Southwest Louisiana visitors – we have an abundance of both! And where there's food, there's often music and vice versa.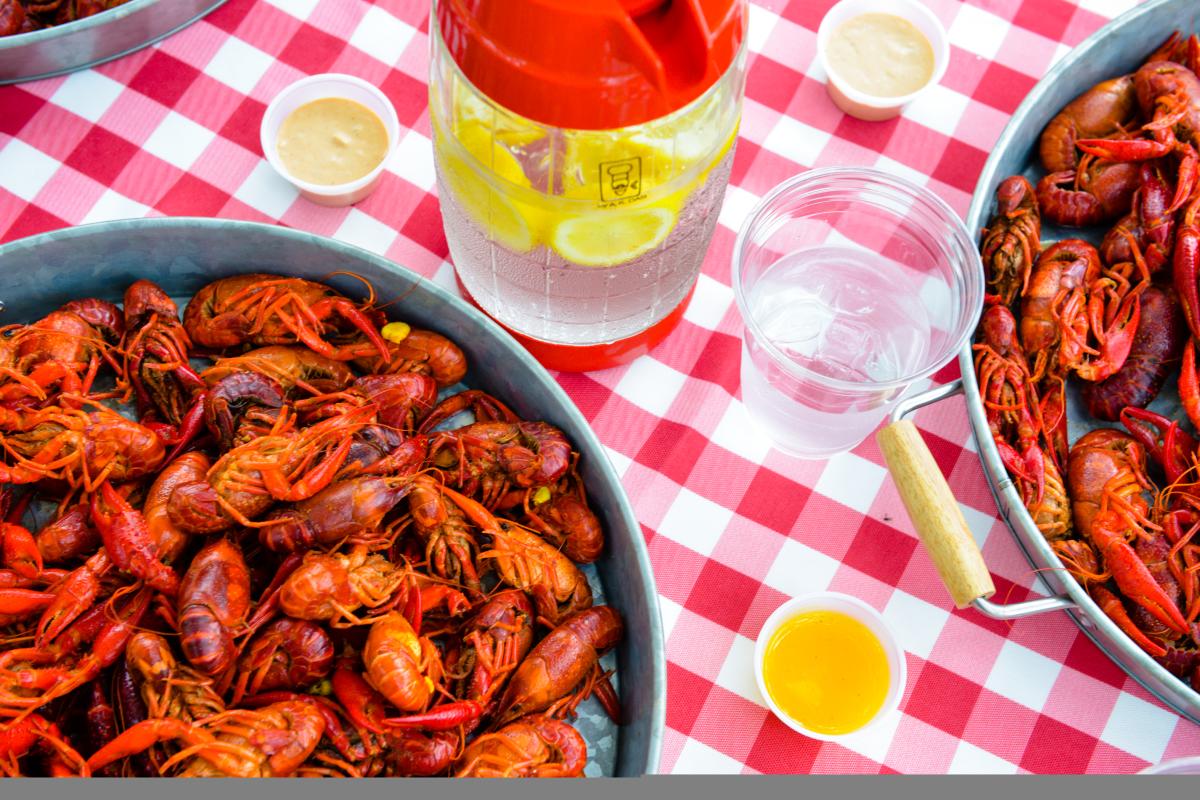 This time of year, crawfish is at the top of everyone's list of must-eats. Local restaurants serve mounds of these spicy "mud bugs" alongside buckets to collect the shells. Isle of Capri Casino Lake Charles offers all-you-can-eat crawfish every Friday night from 4 – 10 p.m. at the Farmer's Pick Buffet for $38.99. After you can't eat one more crawfish tail, head over to the Isle's Lone Wolf Lounge for free live entertainment every Friday and Saturday. Check their website for details. For crawdads on the go, check out the numerous crawfish stands throughout SWLA, with lines of cars queued behind the drive-thru windows.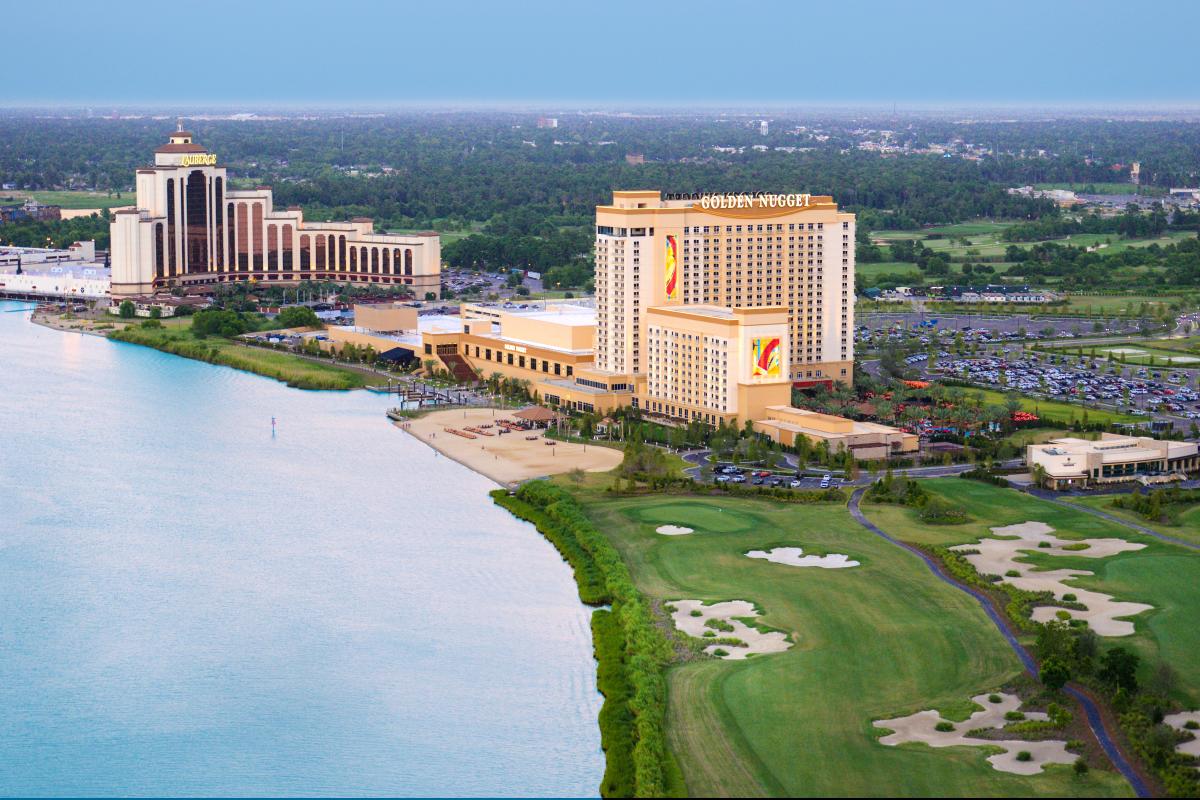 At L'Auberge Casino Resort, experience creative cuisine at Jack Daniel's Bar and Grill. Legendary Chef Lyle Broussard brings his Creole and Cajun flair to the menu with tempting items such as bacon-wrapped BBQ shrimp and pulled pork or brisket mac and cheese. After dinner, stroll over to the Golden Nugget and dance the night away at Blue Martini Lounge, known for its expansive menu of signature cocktails and live music most evenings.
If you're experiencing Southwest Louisiana closer to the Texas border at Delta Downs Racetrack Casino Hotel, you'll find great eats at the Rosewater Grill and Tavern. They specialize in steaks, seafood, libations, and a trackside view of the horseracing. Then boot-scoot on over to the Gator Lounge and dance to country, blues, zydeco, and more.
In downtown Lake Charles, one of the hottest new music and dining venues is the Panorama Music House. Musician/businessman Jay Ecker is reviving this historic venue with an emphasis on both local and touring bands, as well as reasonably-priced pub food and a full bar.
One new music venue downtown not enough for you? Then also head on over to Zephyr's (formerly Luna Live) for high energy concerts and lively libations.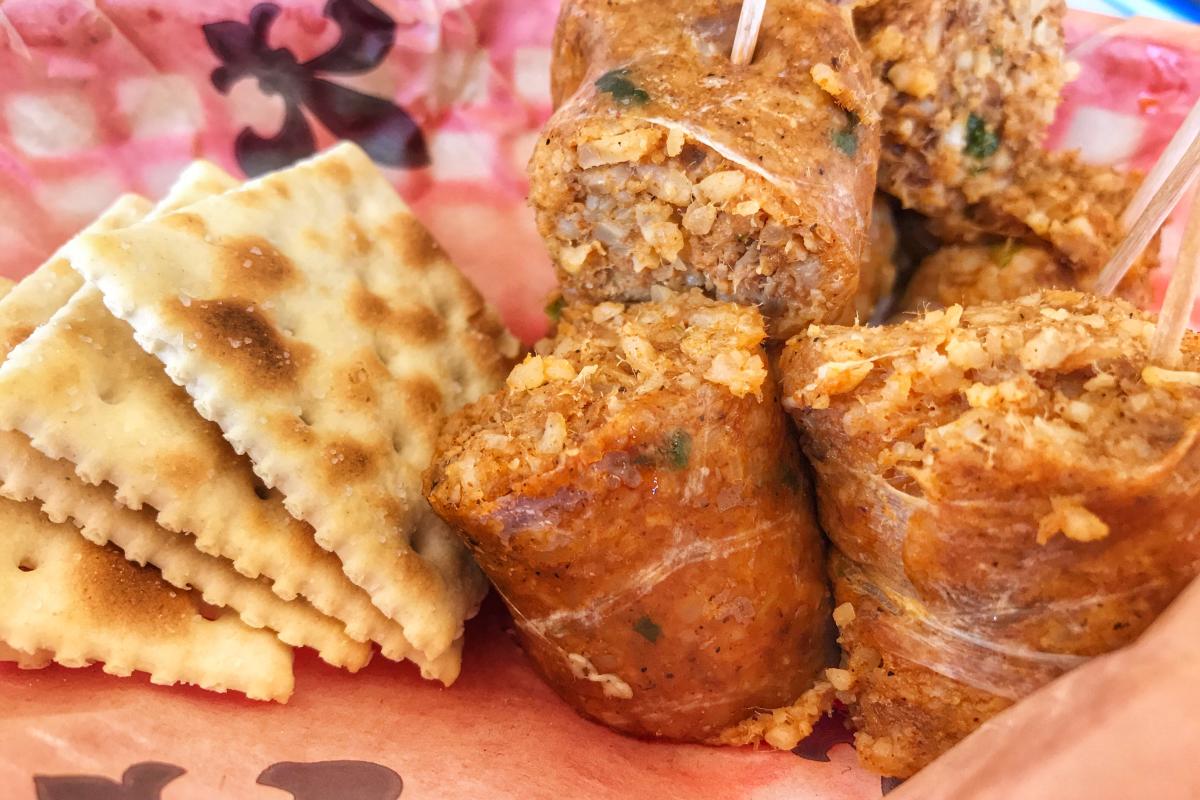 For daytime adventures, experience the region's signature sausage by exploring the SWLA Boudin Trail. Boudin is made from various combinations of pork, liver, rice, onions, parsley, and other seasonings – each recipe as unique as the person preparing the delicacy – and is formed into either links or balls (like meatballs). The Boudin Trail is a list of 36 markets, restaurants, and butcher shops from Vinton to Iowa and all points in between. See how many you can sample during your visit to SWLA!
Follow the Brews and Spirits Trail to sample the libations of the Lake Area. Crying Eagle Brewing offers a wide variety of ales, lagers, stouts, and porters, all made on-site. Tours and great food available. A 20-minute drive east on I-10 will bring you to Louisiana Spirits Distillery/Bayou Rum, made from locally-grown Louisiana sugarcane. Take a tour, sample their rum varieties in the tasting room, and browse the gift shop. Then visit their newly-opened Coffee Shop and Café in a renovated 1903 farmhouse. West of Lake Charles in Sulphur, La., you'll find Yellowfin Vodka, a small-batch craft distillery that also uses local sugarcane to create a unique spirit, excellent for mixin' or sippin'. Tours and tastings available.
In Southwest Louisiana, there's so much incredible food and music to experience, we recommend you start your visit at the Lake Charles/SWLA Convention & Visitors Bureau for up-to-date information and personalized trip planning.