By: Cooper - The Dog with a Blog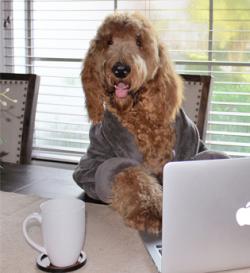 Hi gang! Today, I'm here to tell you all about the latest craze and why everyone is going mutts! It's because of the pawsome new dog park in Sulphur, Fideaux Field!
I was fur-tunate to attend the ribbon cutting ceremony with my good friend Ellie Mae – don't we look fetching with our Howl-oween scarfs? The park features two fenced, off-leash playing areas (one for little leaguers and one for the major leagues), benches, water fountains, shady grass areas and lots of agility equipment.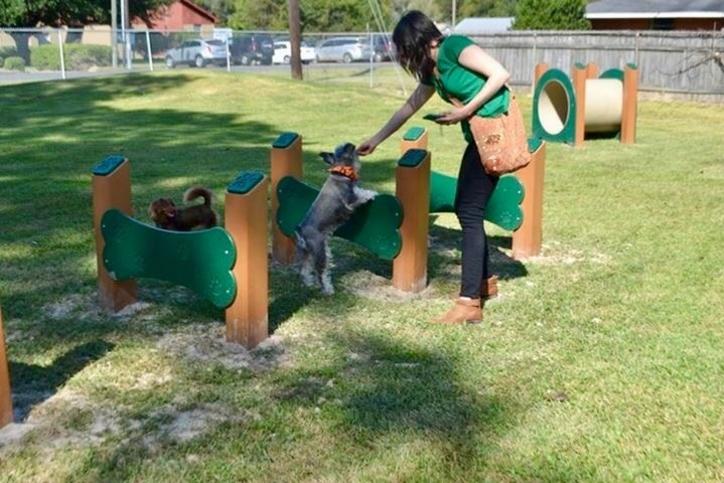 After the puparazzi got their photos and after we were dog-tired from testing out all of the park equipment, it was time to go home and enjoy a nice long snooze.
Fideaux Field is open from dawn to dusk every day except for Monday, when the park is closed until noon for maintenance and is located at 900 West Parish Road in Sulphur, LA. The park was planned, designed and installed by SPAR staff.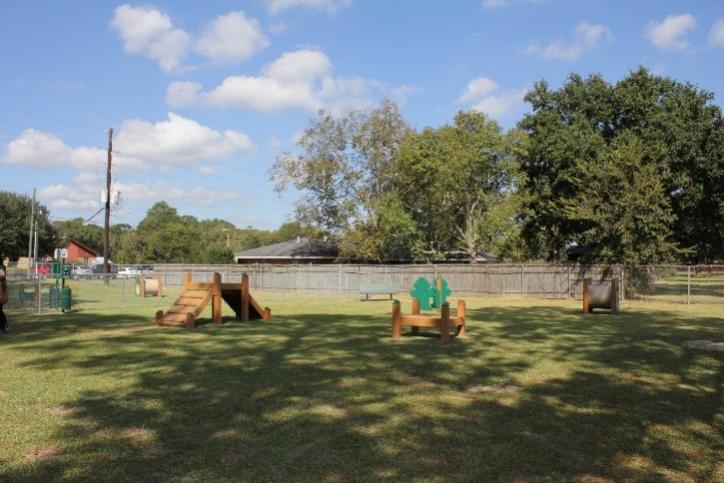 Check out other Southwest Louisiana dog-friendly locations on my previous post by clicking here.