Header Photo by @aballbounced
Fire & Oak – Lake Charles' Newest Restaurant 
Ever since the words "Fire & Oak" were whispered as a rumor in my ear, I have been eagerly anticipating the realization of Chef Andrew Green's new restaurant. The name sparks the imagination and immediately whisks me away into thinking about a cozy, starry-eyed evening or a lively conversation with friends - complete with laughing until I can't breathe! Andrew's successful 1910 restaurant in the heart of downtown Lake Charles was unfortunately damaged during Hurricane Laura in August of 2020, but that did not stop his momentum to open Fire & Oak in late February of 2021. Onward & upward! 
I enjoy getting dressed up these days, even though I almost forgot how to walk in heels from my casual 2020 isolation attire! Fire & Oak is tucked away in Oak Crossing – an enchanting nook in South Lake Charles complete with majestic oaks draped with lights. As I stepped through the doorway with a bright smile, the shiniest black piano (just aching to be played) caught my eye in the righthand corner in the bar area. There is a wall that separates the bar from the restaurant seating, so you can go in for a quick bite and drinks with friends – or make an evening of it in the dining area. 
Below are some images and descriptions of selections that showcase what Chef Andrew Green has been up to lately!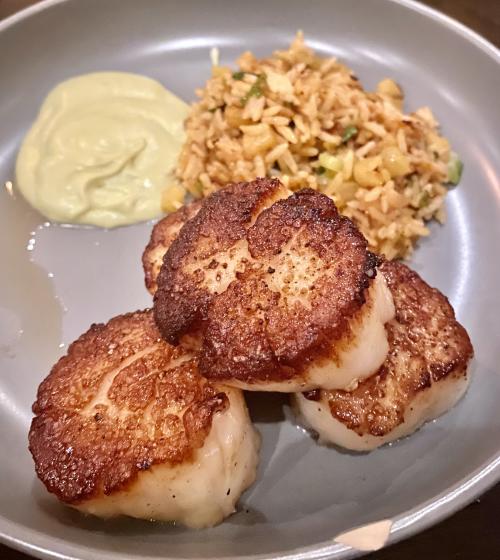 Scallops: Pineapple fried rice, wasabi, beurre blanc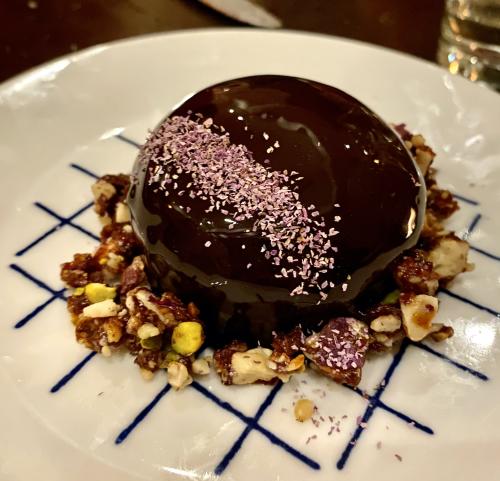 Something Chocolate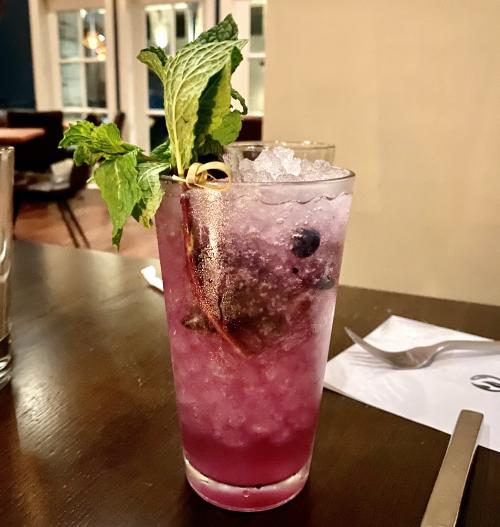 Blueberry Mojito: Rum, blueberry, lime, mint, Topo Chico
If you want to experience Fire & Oak for yourself, the restaurant is open Wednesday - Thursday for dinner only (inside or outside seating) 4 - 9 p.m. and Friday - Saturday from 4 - 10 p.m. with Happy Hour from 4-6 p.m. Wednesday - Friday. Follow Fire & Oak on Facebook, Instagram or give them a call at (337) 990-5280.