Having the opportunity to meet Chef Jeff Henderson with Flip My Food was a blast! Their food truck pulled into the parking lot of Creole Nature Trail Adventure Point and out came the entourage – hair stylist, makeup artist, sous chefs, producers, directors, gaffers and videographers…these folks had it all together!
Chef Jeff hits up the nature trail and cooks up local favorites like beans and rice... today on Flip My Food!

Posted by Flip My Food on Monday, October 19, 2015
They zoomed in and even switched up some lighting in our bayou exhibit, where they were going to set up the cook station for Chef Jeff and our guests.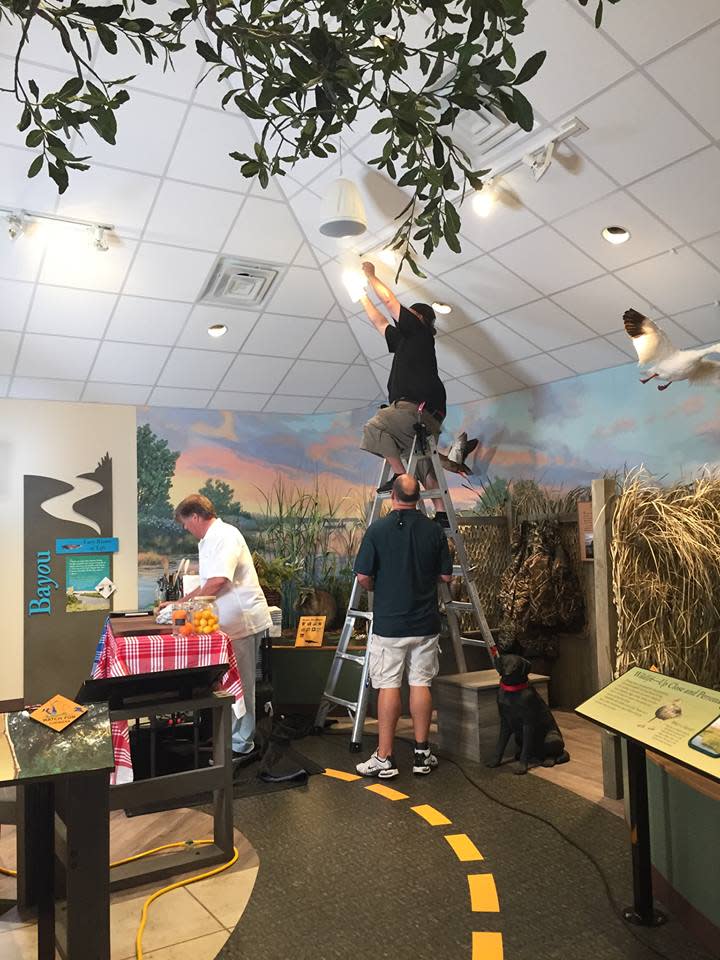 I helped him prepare a healthier version of a Cajun classic – red beans and rice.  Chef Jeff added in turkey tasso he bought from a local grocer to give it smoked flavor but a bit more heart healthy than a beef or pork tasso.  I learned that if you had chicken broth to your jasmine rice instead of water, it gives it a more robust flavor profile.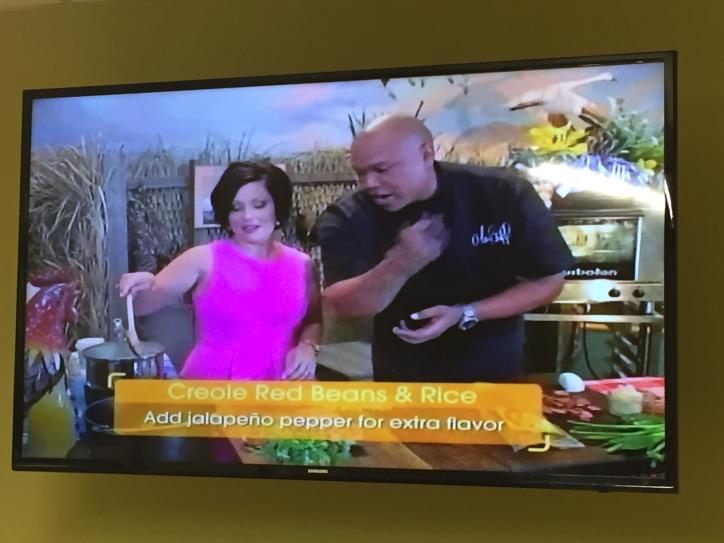 Eric Cormier, a local food legend and former Lake Charles American Press food editor, assisted Chef Jeff with a butternut squash with deconstructed boudin.  While they prepared this atypical dish for Southwest Louisiana, Eric was able to share the differences between Cajun and Creole cuisine.  We even have an exhibit on the two prevalent culinary styles in Louisiana at Creole Nature Trail Adventure Point!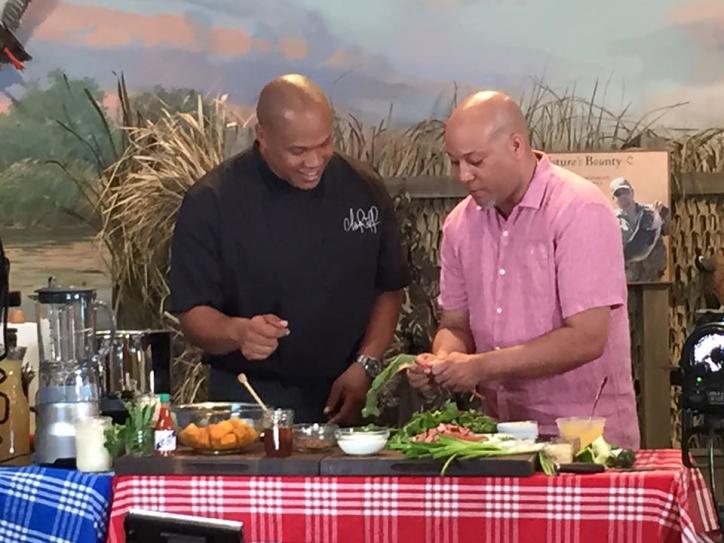 *Side Note: Eric Cormier helped to create the Southwest Louisiana Boudin Trail that gets so many visitors off the beaten path into mom and pop shops and meat markets.
Capt. Sammie Faulk, a local charter fishing guide, helped Chef Jeff prepare crawfish spaghetti.  Capt. Sammie was able to share details on our fresh, Gulf seafood, as well as some Cajun music history. His father was one of the Hackberry Ramblers!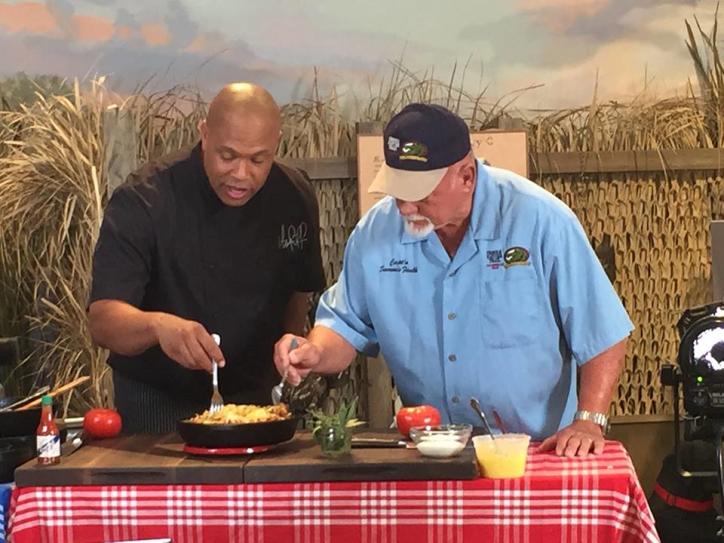 Shelley Johnson, the executive director of the Lake Charles/Southwest Louisiana Convention & Visitors Bureau, gave Chef Jeff a tour of the bureau's latest attraction along the Creole Nature Trail, Creole Nature Trail Adventure Point.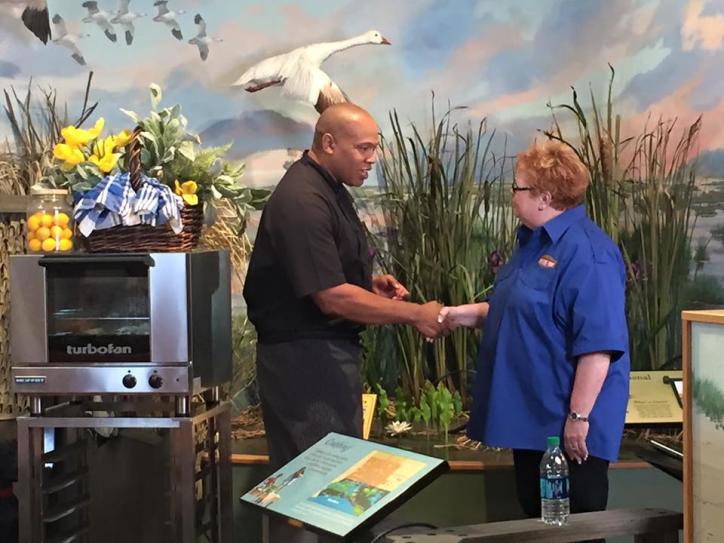 Several episodes of Flip My Food were filmed a few months ago throughout Lake Charles/Southwest Louisiana at locations such as L'Auberge Casino Resort, the USS Orleck, Lake Charles Memorial Hospital, First Federal Bank, Crave and Big Easy Foods.  For recipes or to find out more on when the episodes air so you can tune in at www.flipmyfood.com.