Getting in shape doesn't have to break the bank! Whether you're a local trying to add something new to your fitness routine, or if you're a visitor wanting to get out and explore the area without depleting your vacation money, here are a few ways to get fit in Lake Charles.
Prien Lake Park
A great location for walkers, joggers and those looking to add a variety of cardio or stretch exercises to their workout! The park offers walking paths, a playground, sprayground, a kayak launch, fitness stations and more. Additionally, each fitness station comes with instructions on how to use the equipment properly and get the most out of the exercise. Click here for a complete list of parks in Southwest Louisiana.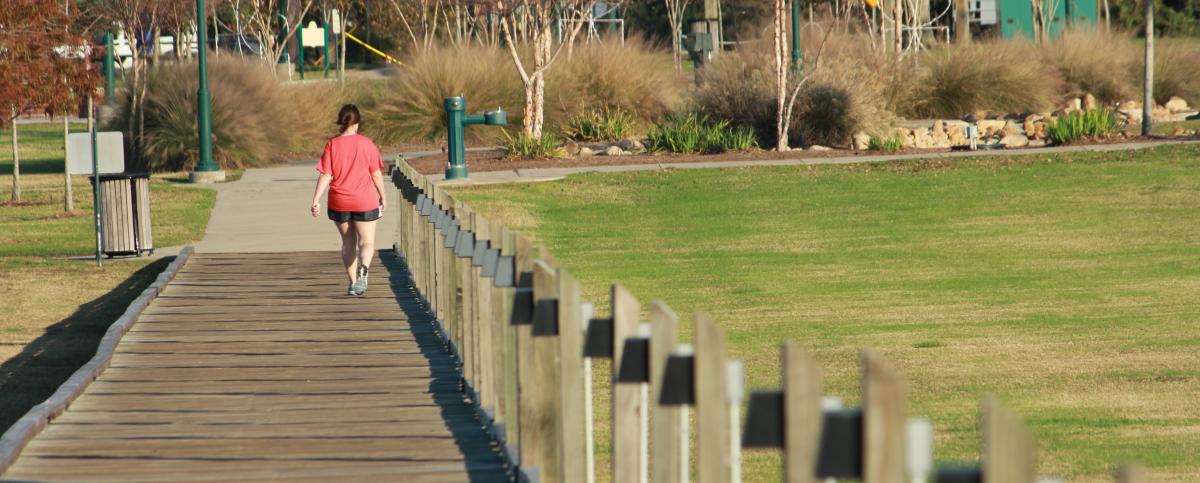 Join the local running/walking groups!
Lake Area Runners and the Partnership for a Healthier Southwest Louisiana offer several group cardio workouts throughout the week – all of which are free to attend and open to runners and walkers of all abilities.

Wednesdays, 6 p.m., Botsky's (3 mile loop)
Mondays, 6 p.m., Luna Live (3 mile loop)
Sundays, 7 a.m., Sam Houston Jones State Park (trail running)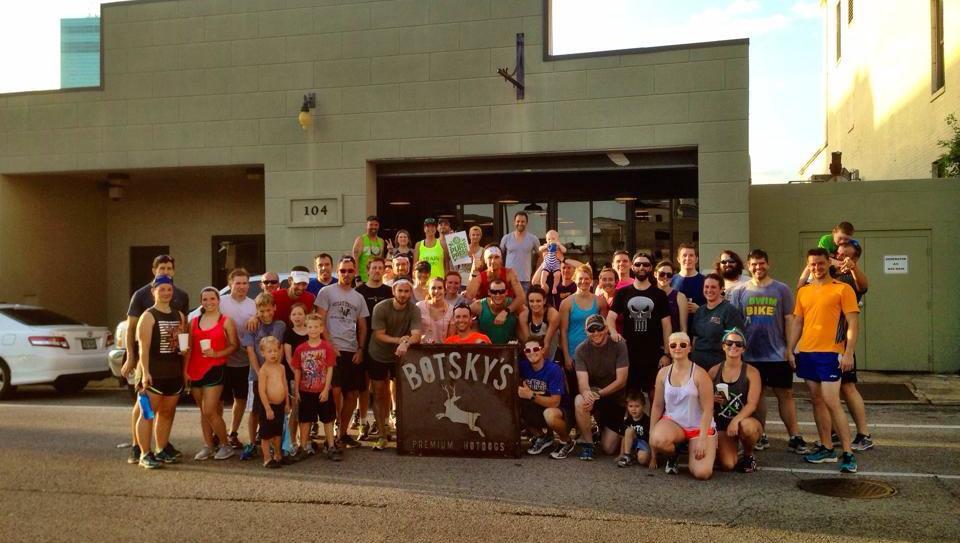 Take a stroll around the Charpentier Historic District
Walking is great too! Regular, brisk walking can help maintain a healthy weight, strengthen your bones and muscles and improve your mood, balance and coordination. The Historic Charpentier District is great way to explore the area's history and offers scenic routes for those that rather not stare at their reflection while walking on a treadmill.  Download the free Lake Charles Historic app and learn about the unique history along the way. Central School Arts & Humanities Center or the Lake Charles Civic Center are great starting locations. If you prefer to walk along the lake, I recommend walking along Lakefront Promenade and Shell Beach Drive.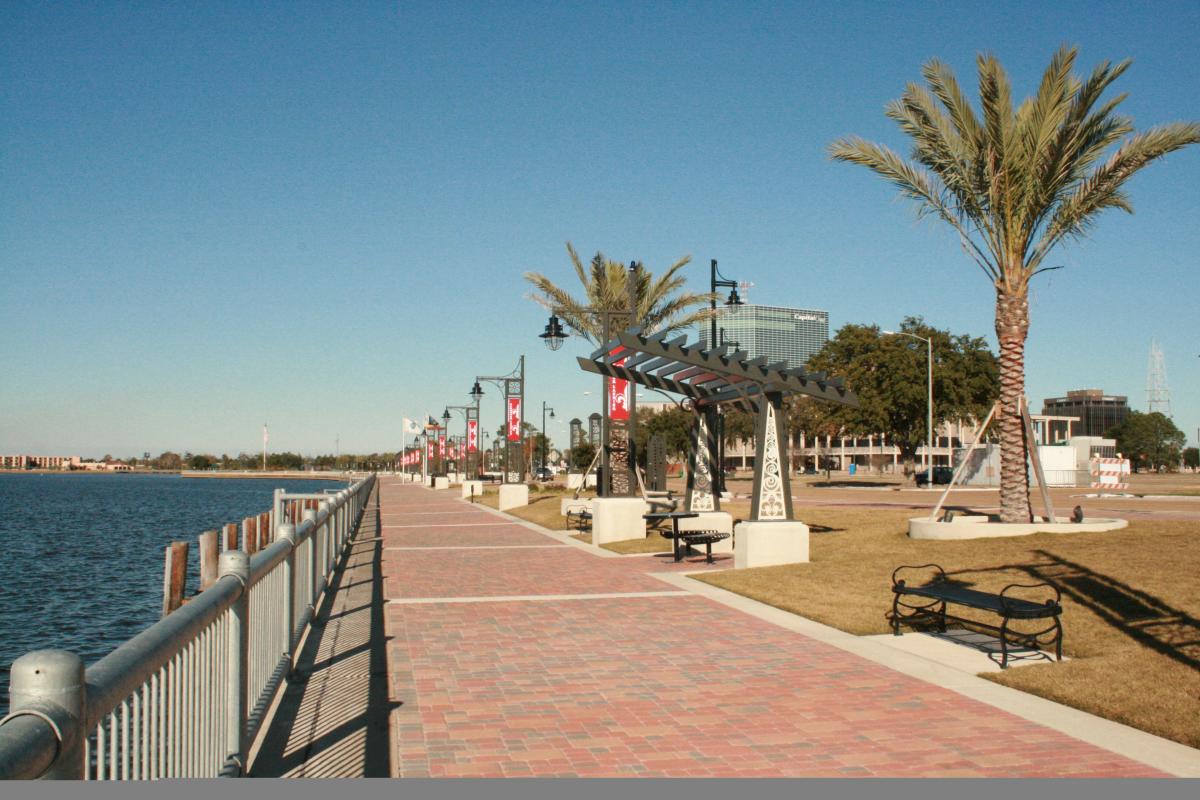 Hiking Trails and Biking at Sam Houston Jones State Park
This park is great for outdoor enthusiasts, offering several scenic, shady trails of varying distances. Check out the trail map! The entrance fee is only $3 per person.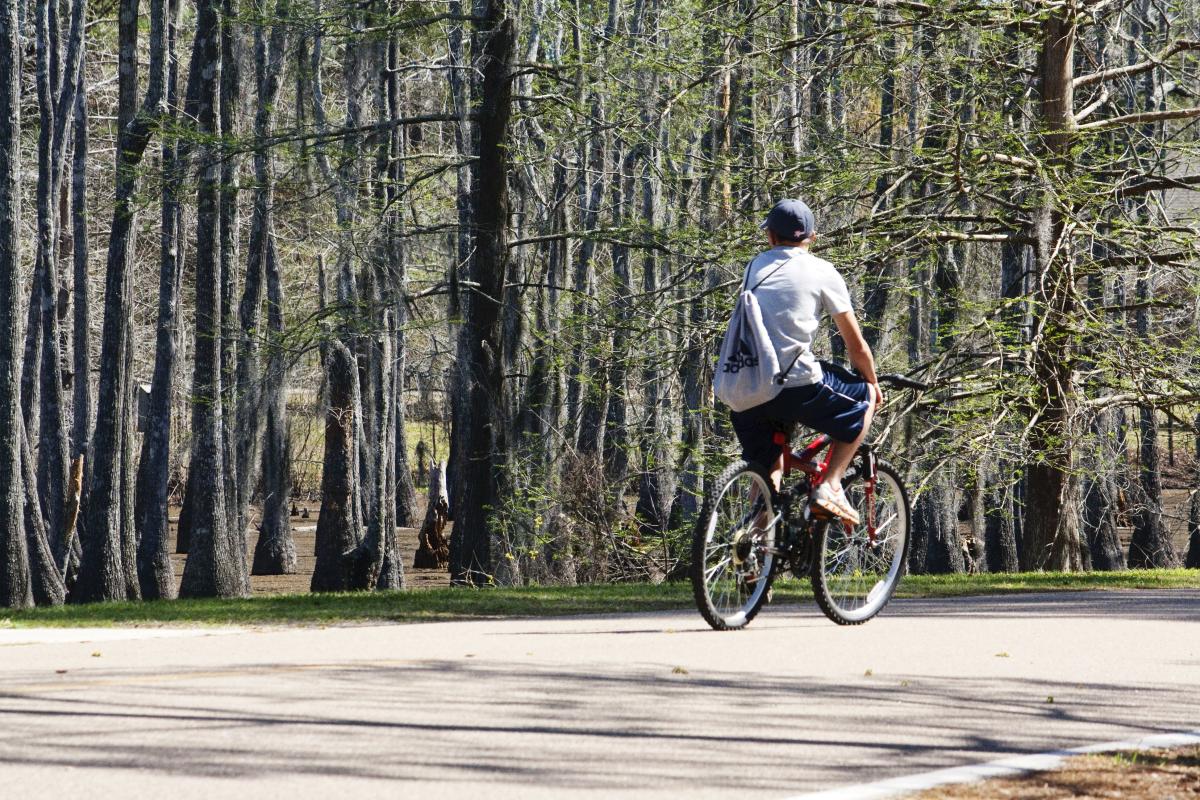 Ward 3 Fitness Classes
Other great workout options are the numerous classes offered by Ward 3 Recreation. Most of the classes are only $1 to attend! Classes include Zumba, chair exercise, Pilates, yoga, body sculpting and more. Check out each Ward 3 facility's calendar at www.LCWard3Recreation.com for additional offerings and information.