Mike Branch blazed a trail in 1983 when he opened the very first drive-thru daiquiri stand in Lake Charles on Prien Lake Rd. He named his business the Frosty Factory and has served flavorful frozen concoctions to thirsty customers for 33 years. Branch moved his Frosty Factory to Ryan St. in 1987 and to their current location on Common St. near McNeese State University in 2002.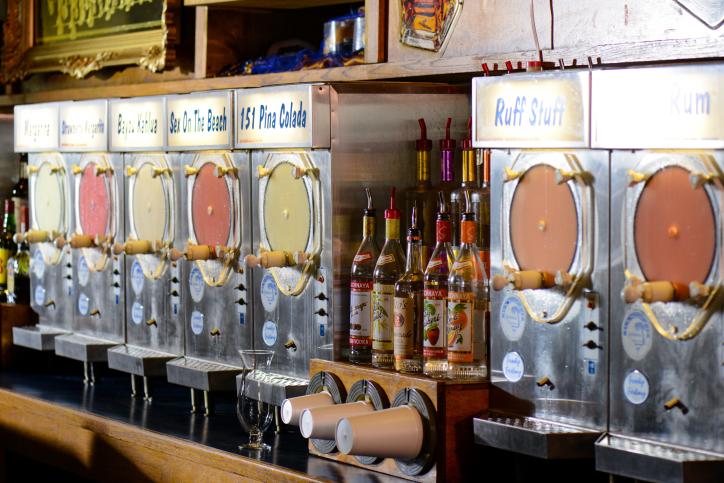 Bartender Carolyn Witherwax says there are 21 different flavors of the sweet, icy, adult beverages on the wall behind the bar at any time, with tempting names like Sex on the Beach, Blackberry Thrill, and Electric Iced Tea. The hardest part about visiting the Frosty Factory is deciding what flavor to order.
Monkey Shine tastes like a banana milkshake and is their most popular flavor. Customers who can't make up their minds or simply want to be creative can order a "combo" of two or more flavors. "Jungle Juice and Cajun Cooler is a popular combo," Witherwax says. "As well as Monkey Shine and Bayou Kahlua." The possibilities are endless!
Real strawberries are used in their Strawberry Daiquiris and Margaritas. Freshly pureed pineapple sweetens the Pina Coladas. The Peach Fuzz flavor is made from real peaches. Pirates' Punch was created for the Lake Charles festival, Louisiana Pirate Festival, and is made with cranberry juice. Their Bayou Rum flavor is made with local rum from Louisiana Spirits Distillery in nearby Lacassine. During the Christmas holiday season, they offer Santa's Helper, a specialty drink made with whiskey, Skol rum, and eggnog.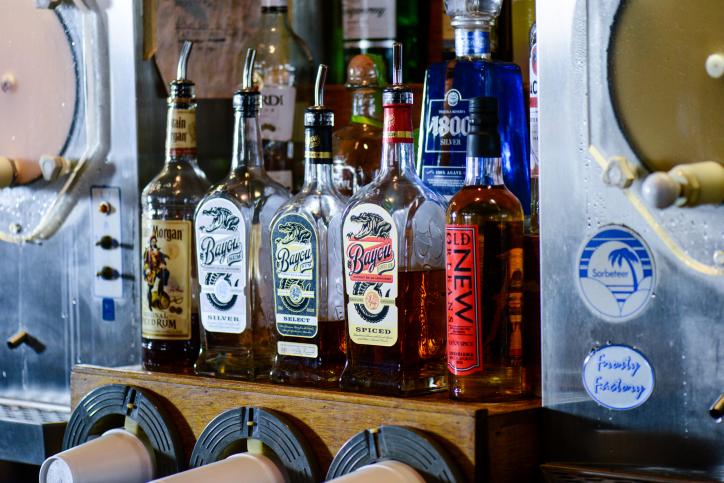 Branch says they use no artificial flavors or sugar water mixes in their frozen drinks. They also provide a fully stocked bar with beer, wine, and liquors.
In addition to being the first to introduce frozen libations to Lake Charles, Branch also claims to be the first in the area to host Karaoke Nights, which patrons enjoy every Friday and Saturday. Along with delicious drinks and karaoke, the Frosty Factory offers four pool tables, Foosball, video poker, and occasional live entertainment.
Open 11 a.m. – Midnight at 4688 Common St. For more information, call 337-474-9019 or visit them on Facebook at https://www.facebook.com/frostyfactorylc.