Photos by Arlene Vidaurri Cain
Southwest Louisiana is a bird lover's paradise and designated as one of the Top 10 Birding/Birdwatch Destinations in the country – and with good reason. The region is home to more than 400 bird species. During fall, winter, and spring, the bird population soars as hundreds of thousands of birds migrate along the Central and Mississippi Flyways.
Southwest Louisiana offers numerous ideal places for bird watching. Hot spots include the Creole Nature Trail, a 26-mile All-American Road, also known as the Louisiana's Outback. Explore Sabine Wildlife Refuge, Peveto Woods Bird Sanctuary, Rutherford Beach, and Pintail Wildlife Drive. Take a detour east on Hwy 14 to the Lacassine National Wildlife Refuge. Sam Houston Jones State Park near Moss Bluff also affords excellent bird-watching opportunities.
According to David Booth, First Vice President of Programs of the Gulf Coast Bird Club, several bird species in the area have been causing a stir among birders lately.
Sandhill Cranes have increased in number here over the past two decades. They can be found in Lake Charles, Iowa, and Carlyss. "I recently saw 300-400 in the fields south of Iowa," says Booth. "They are also often seen east of the Lake Charles Municipal Airport along the farm roads such as Natalie Rd. They winter here, leave in February or March, and return during Fall."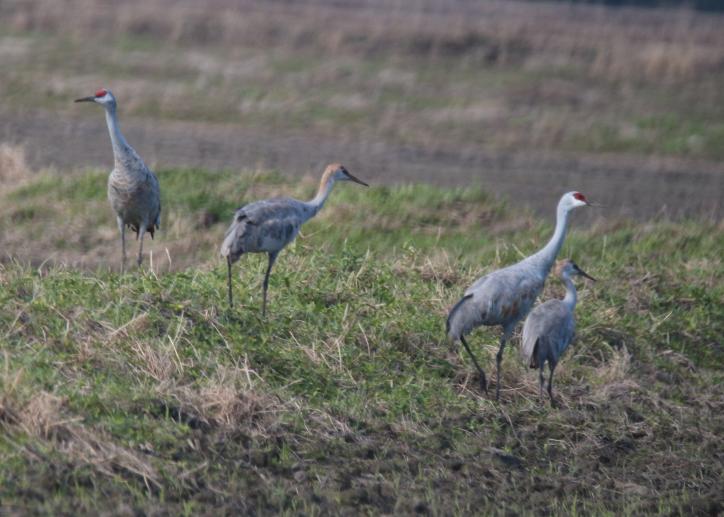 Bald eagles are currently on the rise in Southwest Louisiana. They can be found along the rivers, especially at Sam Houston Jones State Park, and in South Lake Charles.
Other interesting birds to look for include the Tundra Swan at the Cameron National Wildlife Refuge on Hwy 27. Many varieties of ducks can be seen at the Pintail Wildlife Drive, an easy 3-mile driving loop and a marshland boardwalk. A couple varieties of Scoters, an unusual duck, can be found along the coastline just west of Holly Beach in Cameron Parish. If you are lucky, you may see a Long-Tailed Duck. The colorful animated Kiskadee has been spotted at Sam Houston Jones State Park.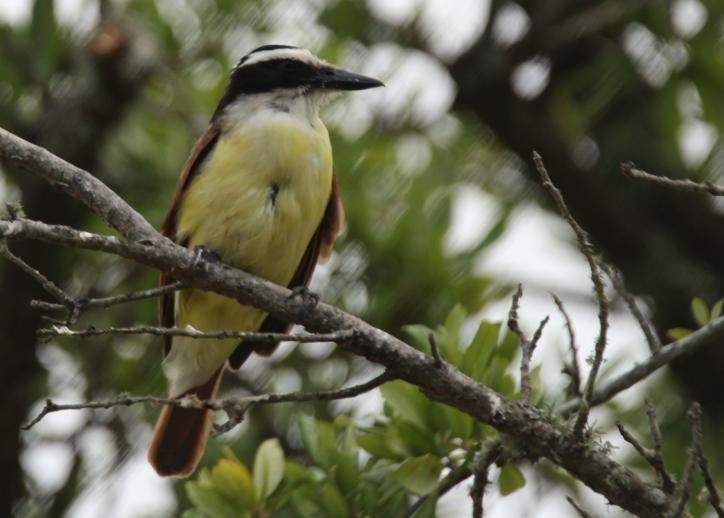 The Gulf Coast Bird Club welcomes all bird enthusiasts, including visitors. They hold monthly meetings the second Thursday of each month from Sept. to May. They host a monthly field trip the following Saturday to a prime birding destination, depending on the season. They also offer a monthly Beginner's Bird Walk at Sam Houston Jones State Park on the fourth Saturday each month at 8 a.m., often yielding sightings of about 25-30 local birds.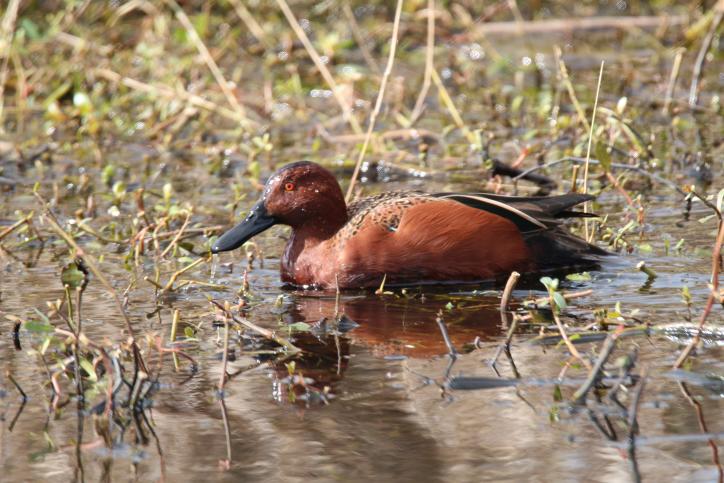 CVB Birding Aides: Birding Guide – For a map and a checklist, pick up a copy at the Visitors Center or download a copy at www.visitlakecharles.org/outdoors/birding.
To view recent sightings reported to eBird from the Creole Nature Trail, click on the link at www.visitlakecharles.org/outdoors/birding. To report your own sightings, make an account at www.ebird.org. What's left on your birding list?
For more information about the Gulf Coast Bird Club, see their website, https://sites.google.com/site/gulfcoastbirdclub/, or find them on Facebook.