Whether you want to play outdoors or in, hit a fall festival or enjoy a memorable meal, Lake Charles offers a full slate of family fun.
Outdoor Parks & Playgrounds
Ready to run and jump, swing and skate, play and putt? Lake Charles is calling you for a great family getaway this fall.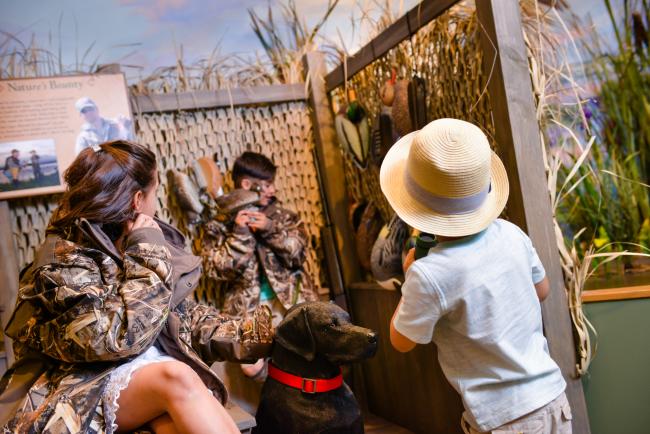 Taking a sight-filled drive along the Creole Nature Trail is enough to excite everyone in your family, but the kids will really perk up at Adventure Point in Sulphur, Louisiana, a free attraction on the trail that immerses children in Louisiana's unique nature and culture. They'll explore interactive displays and hands-on activities to learn where to spot alligators and wildlife, smell the mouthwatering aromas of Cajun and Creole cooking, even play along in a Zydeco band!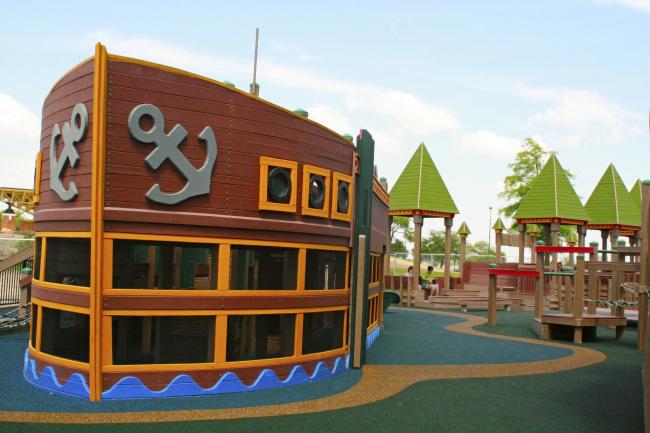 Kids also adore the playground at Millennium Park offering 20,000 square feet of fun – including a tower, train, treehouse, splash pad and 40-foot pirate ship – while Prien Lake Park invites families to picnic, play, and boat. Built by community volunteers, Adventure Cove in Lake Charles is the area's first barrier-free playground providing access to children of all abilities. The park also features a refreshing "sprayground" and one of only 10 ADA-approved "Freedom Swings" in the country.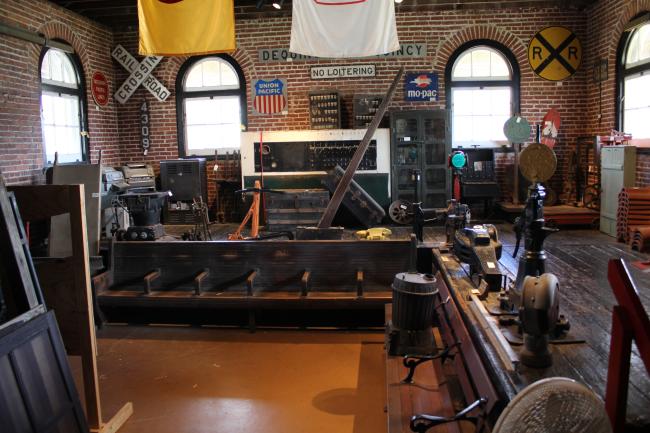 Test your mini-golf and baseball skills with two 18-hole courses and four batting cages at Putt-Putt Fun Center in Lake Charles. You can also head over to the quaint town of DeQuincy for more fun at the town's Railroad Museum and Railroad Park playground.
Indoor Family Attractions
It's still a little warm in Southwest Louisiana come fall, but Lake Charles offers a full lineup of attractions to help you cool off indoors.
Enjoy 48 lanes of fun at Petro Bowl, then turn the kids loose for skating, laser tag, and games at Wheelers Family Entertainment. Don't forget the 3 floors of fun at the downtown Lake Charles Children's Museum!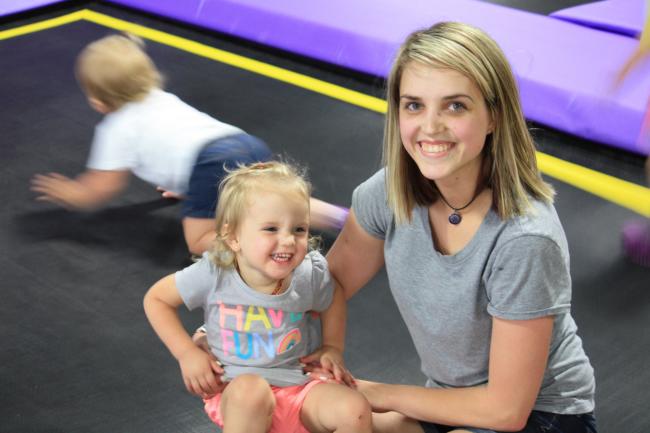 The little ones still have some energy to burn? Altitude Trampoline Park will wear them out in the best possible way with 14,000 square feet of wall-to-wall trampolines, dodgeball courts, basketball dunking lanes, tumble tracks, a foam pit, trapeze bar and more.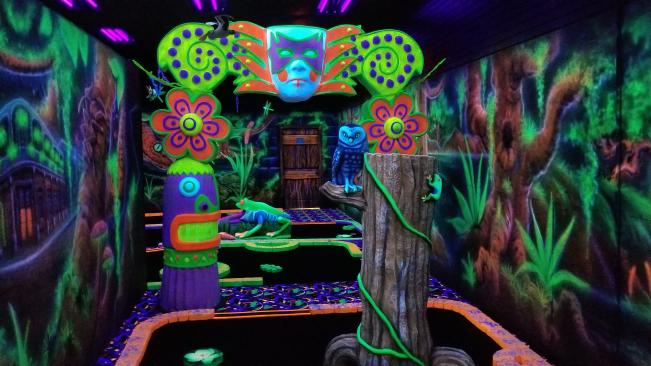 There is also the option for arcade games and blacklight putt-putt at the Bayou Magic Family Fun Center in Westlake.
Like solving puzzles and unlocking mysteries? Escape Room Louisiana in downtown Lake Charles overs a truly unique set of themed rooms complete with immersive stories for you to work your way through. There is always a family-friendly room in rotation among the three rooms that they offer.
Kid-Friendly Fall Festivals
Nothing says fun like a lively fair or festival and Lake Charles loves to party in the fall.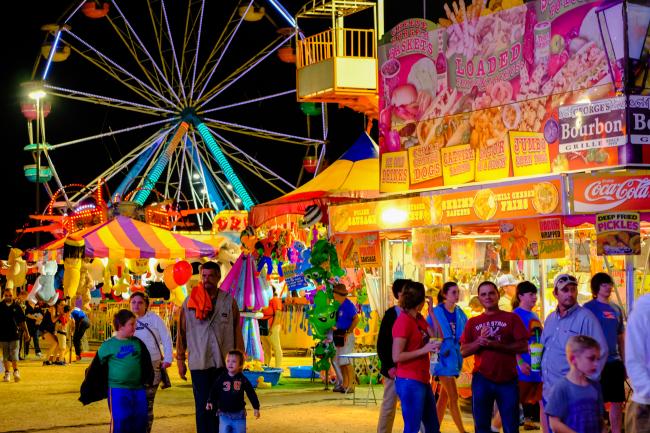 Kids love the carnival rides, games, livestock shows and craft contests at the nearly 100-year-old Cal-Cam Fair in Sulphur held in October. Not to be outdone, the Vinton Heritage Festival adds a petting zoo, inflatables, free games and plenty of food at Vinton City Park.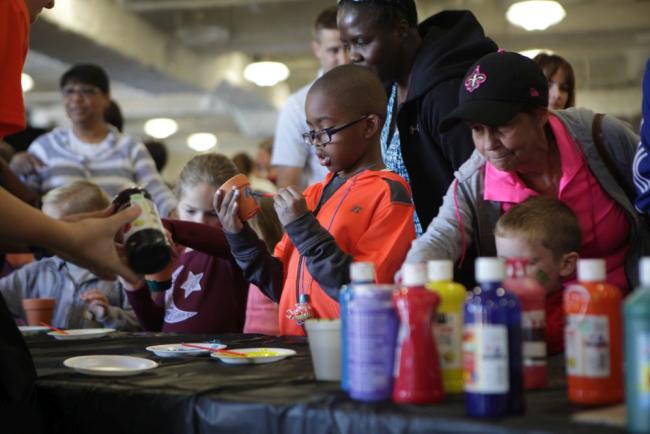 Designed especially for children, ArtsFest is a free event at Lake Charles Civic Center that encourages kids to explore their creative side through hands-on painting, drawing, sculpture and a variety of art projects.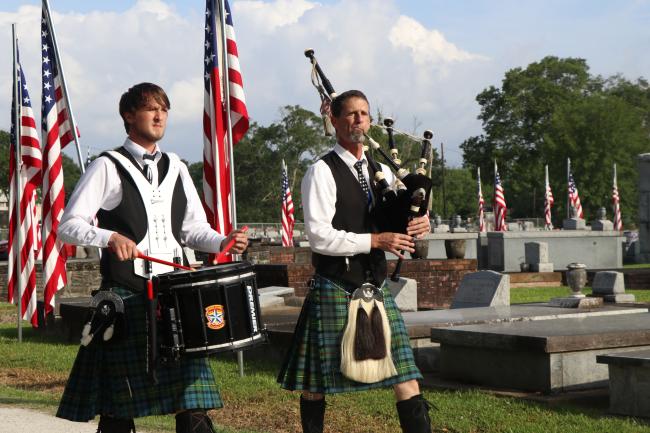 Looking for a patriotic and moving experience? Lake Charles hosts the largest memorial flag display in the nation at Orange Grove/Graceland Cemetery to honor Veterans and remember those who have sacrificed. The outdoor display is flown twice a year on Memorial Day and Veterans Days, weather permitting.
No matter what time a year you visit, Lake Charles is ready to show you a good time. Check out our full calendar of events or download our free Events app to learn more!
Delicious Vacation Memories
We know all this play is going to work up an appetite, and Lake Charles has a variety of kid-friendly restaurants to help you relax and refuel.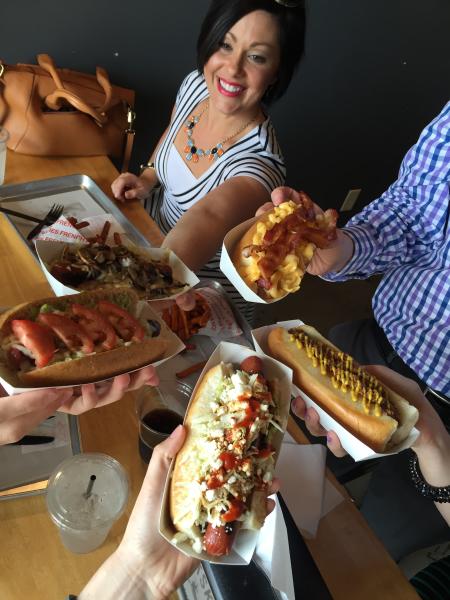 Grab a hot dog at Botskys, a slice of "pie" at Rotolo's Pizzeria and a sweet treat at Charleston Bistro & Bakery. At the end of the day, do dinner – and a show – at Cinemark Movie Bistro, where you can relax in luxury lounge chairs to catch the latest flicks while enjoying a menu of mouthwatering options. The rosemary fries are epic, there's beer for mom and dad – and yes, it's all delivered right to your chair. You're welcome!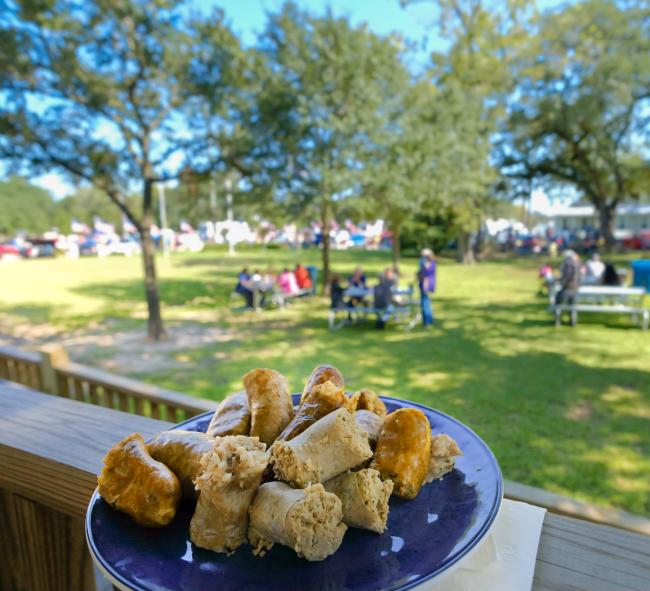 Or make a whole culinary day of it and hit the Southwest Louisiana Boudin Trail that "links" (see what we did there?) more than 25 stops celebrating the area's signature spicy sausage featuring different blends of pork, beef, rice, liver, parsley and onions seasoned with salt, red pepper, black pepper and garlic. It's pronounced "BOO-dan" – or better yet, "BOO-dehh" – and it's what we call "delicious!" If you get the opportunity this fall, you may want to check out Boudin Wars in October, a competition to see who creates the best of the best boudin! Previous winners include Market Basket and Insane Sausages.