Lake Charles/Southwest Louisiana plays host to over 75 festivals a year! Needless to say, there is virtually always something happening. We would like to highlight a couple great events for you to consider.

Arts & Crabs Fest
Saturday, August 17, 2013
Arts & Crabs Fest began in 2010 as a response to the BP oil spill, and it aims to celebrate the ties between Louisiana seafood and culture by offering a comprehensive experience of the best of Southwest Louisiana's culture, food, music, and art.
"Arts & Crabs Fest stresses the importance of investing in local products - local art, local music, local restaurants, and, of course, local seafood," stated Erica McCreedy, Arts Council Executive Director. "We want to bring tourists to our area and let them experience our greatest natural resources: our seafood and our culture."
For a $25 wristband, festival goers can access an extensive crab and beer tasting which will feature local restaurants each offering a crab dish that is representative of their cuisine's styles and personalities. Typical dishes will include crab cakes and crab au gratin to crab ceviche and crab gazpacho. Each crab dish will be paired with a complementary Abita beer sample which will include brews that are not often seen in restaurants, such as the Abbey Ale, S.O.S., and Strawberry Lager. Similar to a wine pairing, each Louisiana beer will complement each dish's unique flavors and textures. Learn more at http://www.visitlakecharles.org/crabs/
Boudin Wars / Stars & Stripes in the Park Classic Car Show
Saturday, September 7, 2013
Boudin Wars will be held on September 7th, 2013, during the annual "Stars and Stripes in the Park" event at Heritage Square. For more information, please call us at 337-527-0357.  The car show is free to the public, but tickets are EXTREMELY limited for Boudin Wars, and will be available at the Henning Cultural Center in Sulphur starting on August 5th. 

Each ticket allows the bearer to get a small sample from each boudin vendor.  The ticket holder will then be able to cast their vote for their favorite boudin in a "People's Choice" category. 

Tickets may also be purchased online at http://boudinwars.eventbrite.com/
Please note: Tickets purchased online will be charged a small service fee.  If you wish to avoid the fee, please visit us in person at the Henning Cultural Center to purchase your tickets.

Chennault International Airshow
Sat.-Sun., September 28-29, 2013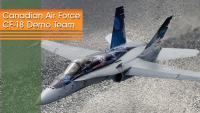 Join the Chennault International Airport in Lake Charles, Louisiana for a day of entertainment and  dynamic aerial displays by some of North America's top performers, military and civilian. Plus, check out the static display aircraft and interactive exhibits that salute Southwest Louisiana's and Chennault's rich military and aviation heritage.

 
Some of the entertainment includes:
Aeroshell Aerobatic Team- performing a series of precision formation aerobatic maneuvers, including their bomb burst, vertical rejoin, avalanche, the breath-taking "Switch Blade," along with graceful loops and rolls.
Canadian Air Force CF-18 Demo Team- the CF-18 Demo Team personifies the excellence required to keep the Royal Canadian Air Force (RCAF) among the best aviation organizations on the planet. 
Dodge Jet Truck- the Flash Fire Jet Trucks are the worlds World's Fastest Jet Powered Trucks achieving a record 375 miles per hour.

To learn more about the airshow or to purchase tickets, visit http://chennaultairshow.com/

Interested in volunteering at the airshow? Sign up at http://chennaultairshow.com/opportunities/become-a-volunteer/

To learn more about local events in Southwest Louisiana, visit http://www.visitlakecharles.org/visitors/calendar-of-events/