We've had several fantastic sky photos win our Photo of the Month title. But, I have to tell you – this month's really takes the cake! When I first saw this image, it of course, struck me as beautiful, but it also has an out-of-this-world quality to it.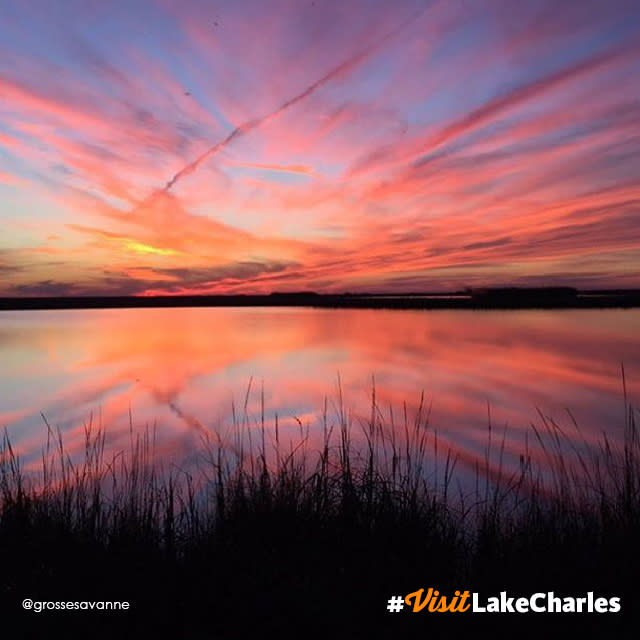 This photo was taken near the Cameron Creole Watershed by local fishing and hunting guide service, Grosse Savanne. I am so impressed with the variety of colors throughout the sky as well as the variations being reflected against the streaked clouds. It is easy to get lost while staring into it. Luckily, reeds in the foreground remind you that you are in fact in the marsh and on planet Earth.
It's not easy to find locations like this. Sure, if you are an avid outdoors person and/or have access to a boat, you may know of such a place. Grosse Savanne owns over 50,000 acres of land and has navigated every inch of it. Their ecotour packages offer access to several bird rookeries, miles of agricultural fields and levees, as well as private marshes.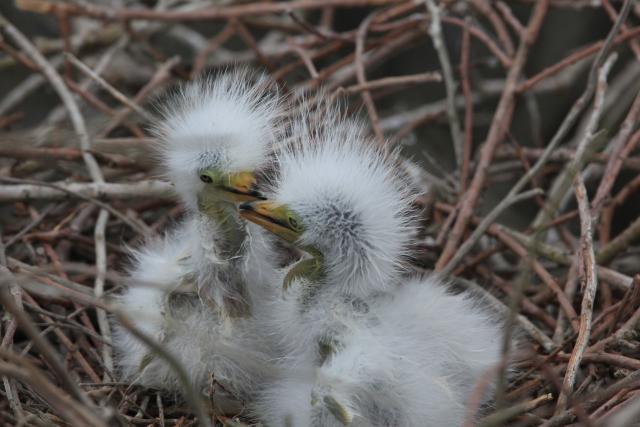 This is the perfect time for visiting too. The weather is milder and all of the wildlife are starting to nest their young. Prime birding season is just around the corner too. Over 400 species of birds fly to and through the area. And, Grosse Savanne knows all the best places to see those hard-to-find birds. You might even check a few birds off your Life List!
For more information on Grosse Savanne Ecotours, check out www.grossesavanne-ecotours.com. And, when you go, take pictures and make sure to tag them with #VisitLakeCharles. You might find your photo awarded the Photo of the Month title!