In Southwest Louisiana, gumbo is a staple that's cooked in big cast iron pots and stirred with large wood spoons – or boat oars, depending on how many people are being fed.  Variations of the roux-based soup include chicken and smoked sausage, shrimp and okra, wild duck and smoked sausage, even rabbit or seafood gumbo with shrimp, crab and oyster.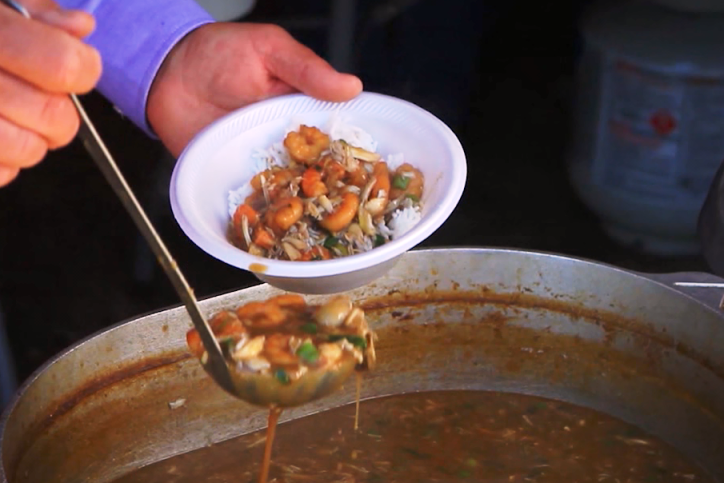 Gumbo is
eaten year-round
in Southwest Louisiana, but home and professional cooks enjoy it most during the cool months of fall and winter.  It's gumbo season, y'all!
Everyone makes their gumbo differently and the origin of "gumbo" is a melting pot, as well. The
Southern Foodways Alliance
put together a great oral history of the Southern Gumbo Trail that even interviews David Papania from
Seafood Palace
.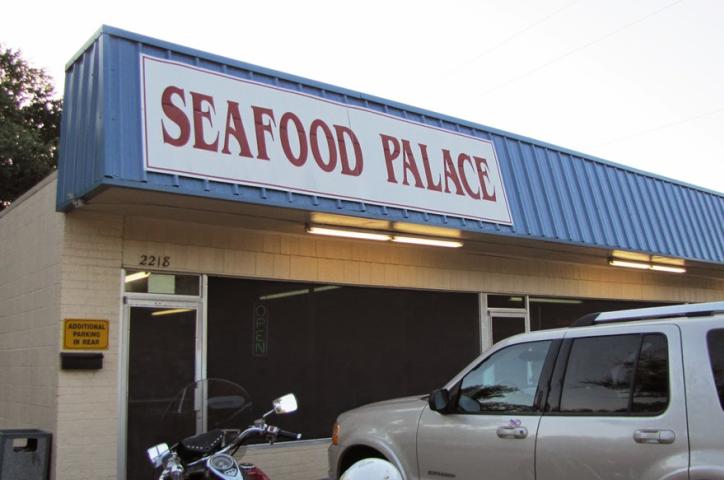 One of the best-attended cook-offs in Southwest Louisiana is the "World Famous Cajun Extravaganza/Gumbo Cook-off" that occurs the Saturday prior to Mardi Gras at the Lake Charles Civic Center. With over 50 teams competing, there are professional and amateur categories for Wild Game, Chicken and Sausage, and Seafood Gumbos.  For $5, you can taste from event pot!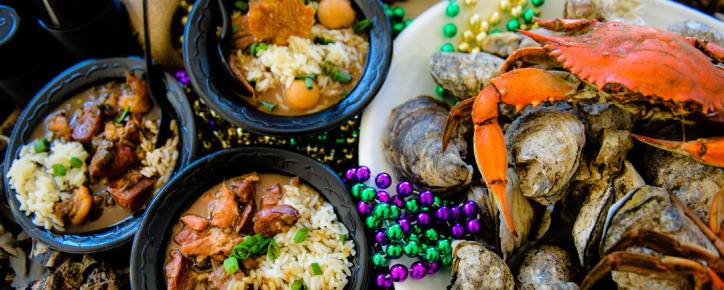 Learn how to make your own traditional chicken and sausage gumbo from Chef Scott Landry from Lake Charles, La.

Find more Cajun recipes here! We would love to see your culinary creations, so please share pics of them with us on social media with the hashtag #eatswla or #VisitLakeCharles