It's been over a month since Twelfth Night, the official opening of Mardi Gras season and the appearance of king cakes. You'd think we'd be tired of all the sugar. ABSOLUTELY NOT! In fact, because of the many varieties of king cake flavors and styles, you're able to enjoy our beloved Mardi Gras dessert like never before. 
1. Traditional King Cake
You can't go wrong with old school king cake. Buy your favorite flavors and filings from one of our awesome bakeries or take it to the kitchen and bake your own. Click here for the recipe.
2. King Cake Smoothie – Fitness One Stop
Get into the Mardi Gras spirit by trying a King Cake Smoothie, a much healthier alternative to this delicious dessert!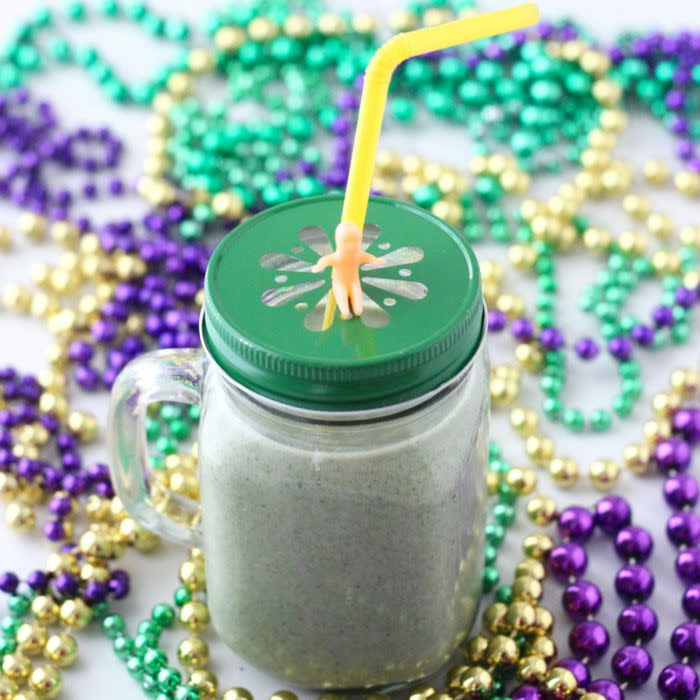 3. King Cake Sno Cone – Mama Shines' Shaved Ice and More
You might be wondering, a sno cone in February? In Louisiana, we enjoy our frozen treats year around. In fact, it could be 80 degrees on Fat Tuesday!
4. King Cake Double Doozie – Spoonful of Sugar
Double king cake cookie. Double cream. No explanation needed.
5. King Cake Martini – MacFarlane's Celtic Pub
Have your king cake and drink it too! Topped with purple, green, and gold sugar; this cocktail screams Mardi-Party!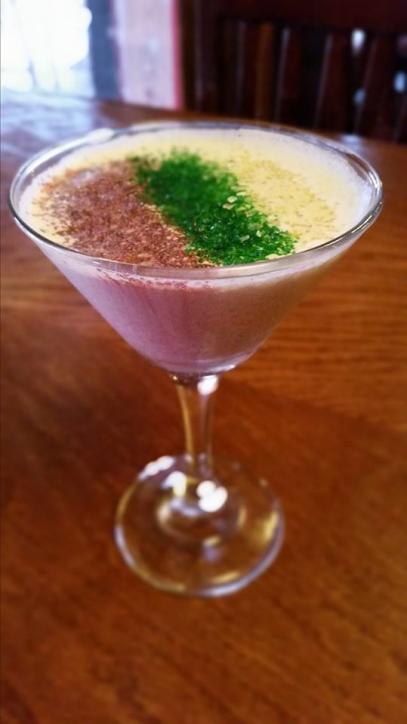 6. King Cake Donut – O'Neill's on Wheels
These darling little donuts can be found at the local farmers markets and soon at the new Sloppy's Downtown in Lake Charles.
7. King Cake bread pudding
It's pure Mardi Gras magic. All the wonderfulness of king cake with the decadent flavors of bread pudding. Here's the recipe for you to try yourself.
Twists on king cake are nothing new in Southwest Louisiana. Here are a few more from the past 2 years. Tried, true and absolutely enchanting. 
8. Alive and King Cake Popsicle – Pops and Rockets
9. King Cake Coffee – Acadian Coffee Roasters
10. King Cake Cheesecake (it's to die for) – Sweet Chic's Cupcakes
11. King Cake cake balls – Charleston Bistro
12. King Cake Fries | Krewe de Patate Douce  – Botsky's